The Cenotaph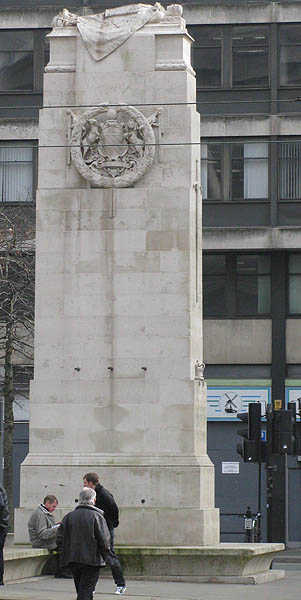 Edwin Lutyens was the designer of the Cenotaph in Whitehall in London. It was completed in time for the Allied Victory Parade in 1919. A number of similar memorial structures were created Lutyens around the country including this one that stands in St. Peter's Square in Manchester. Built of portland stone it is topped by a sculpture of the unknown soldier draped in his greatcoat.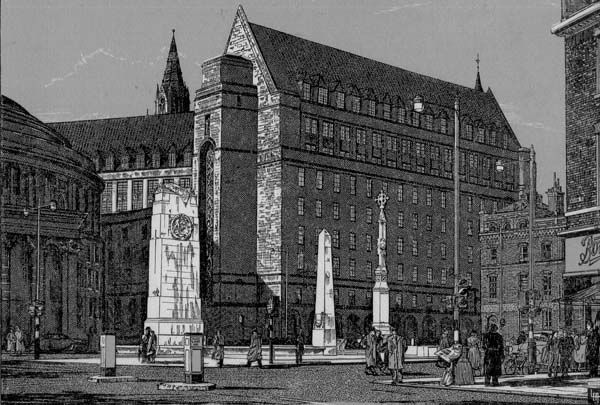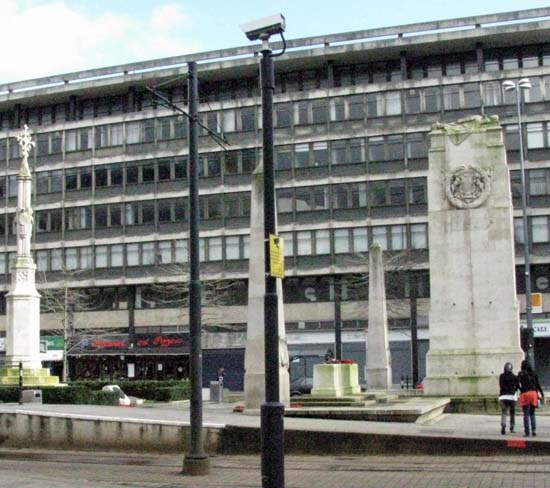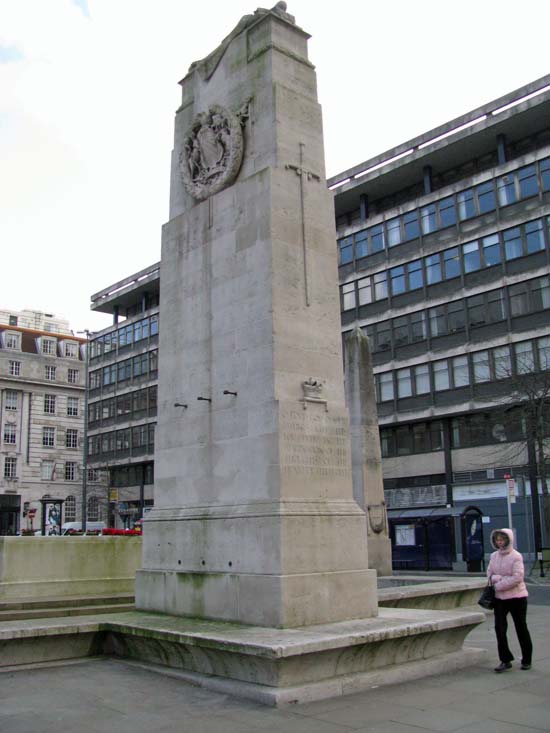 Nearby are other memorials to: - "Our Fallen Comrades - by the British Legion Manchester" - The Korean War - "Our Italian Comrades 1915 - 1918" and "To the honour and memory of Mancunians who have given their lives in other conflicts since 1945"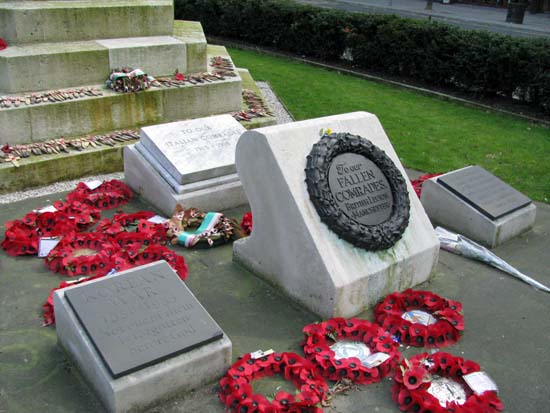 In 2014 the Cenotaph and associated monuments were dismantled and moved to a new setting beside the Town Hall on the site of the former Peace Garden.