Salford Station opened in 1838 as a terminus on the Manchester and Bolton line. The connection was carried on iron columns.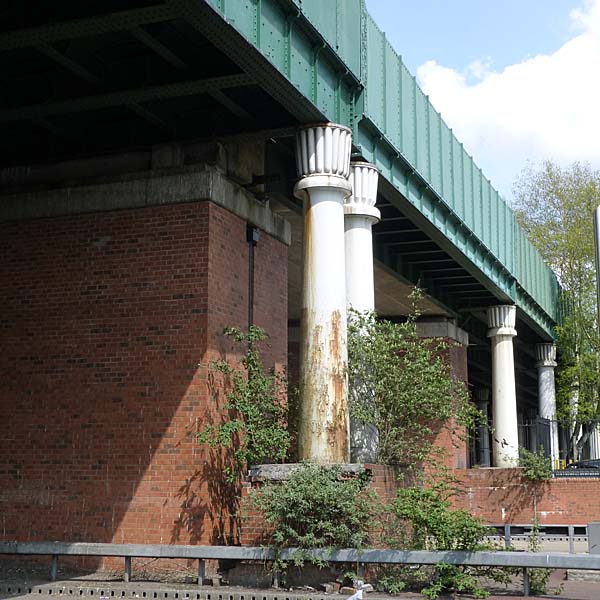 Below is a map segment circa 1844 that shows the station. Notice that at that time the station is located beside the viaduct. As you can see above the entrance now sits beneath the expanded viaduct. Five years later the line was extended to Victoria Station.
Below is an aerial view of the station in 1953.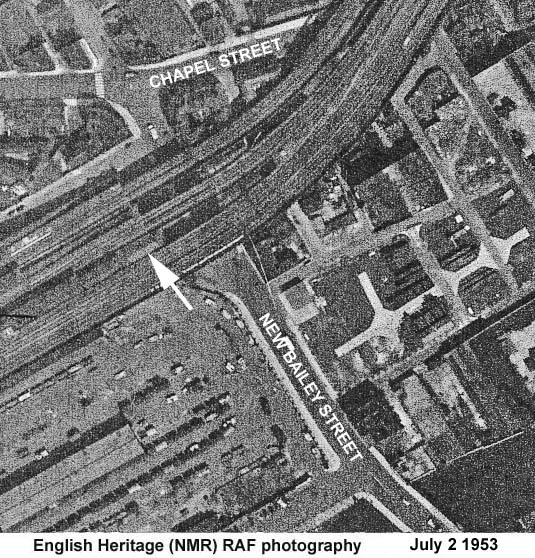 In 1988 it was renamed Salford Central.