Central Station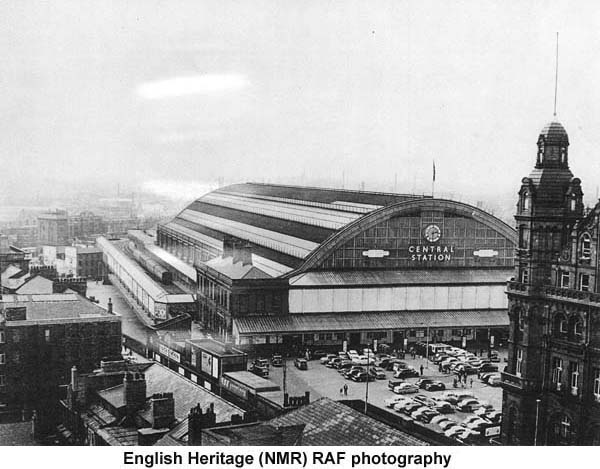 In 1872 permission was granted for the Midland Railway, the Manchester Sheffield and Lincolnshire Railway and the Great Northern Railway to extend their lines into the centre of Manchester. Lewis Moorsom was commissioned to build a new station and in 1875 the work began on the construction of Central Station. It was to cost £124,778. The station featured a single span roof that was 210 feet wide, 550 feet long and 90 feet high. The roof spanned six platforms and nine tracks. At the main entrance there were wooden buildings that accommodated the booking office. The station opened in 1880 with trains running to Liverpool, Chester, Stockport, and London St. Pancras.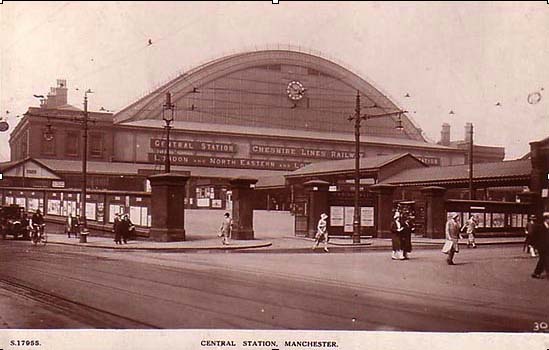 The image above is shown with the generous permission of Phil Evans.
It comes from his web site
Old UK Photos.com
Below is an image, shown here with the generous permission of
Ben Brooksbank
, that shows the station in operation during the 1960s.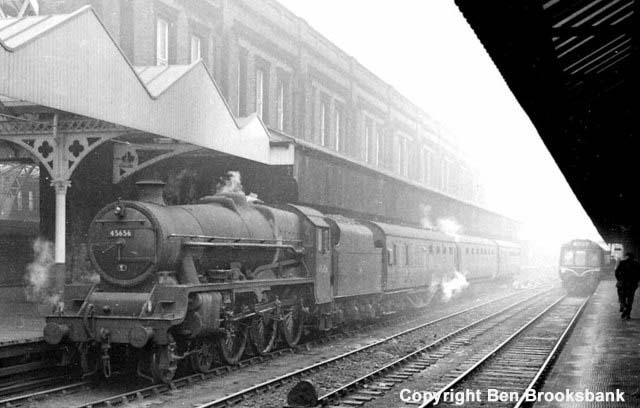 The station closed in 1969 and laid vacant and increasingly derelict for many years.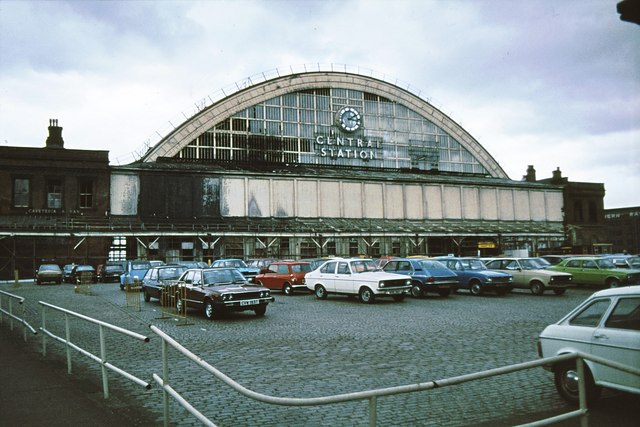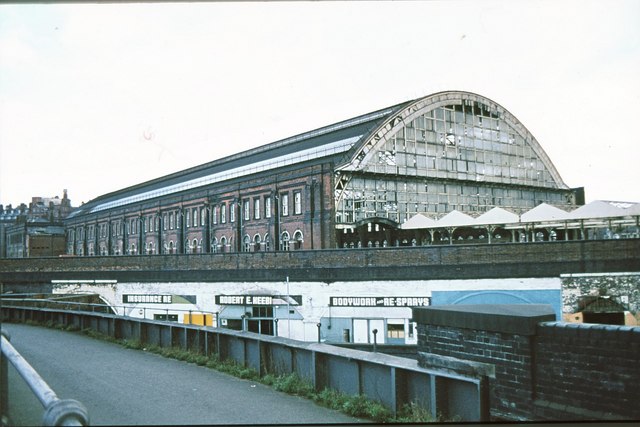 The images above were taken by Peter Whatley in 1980.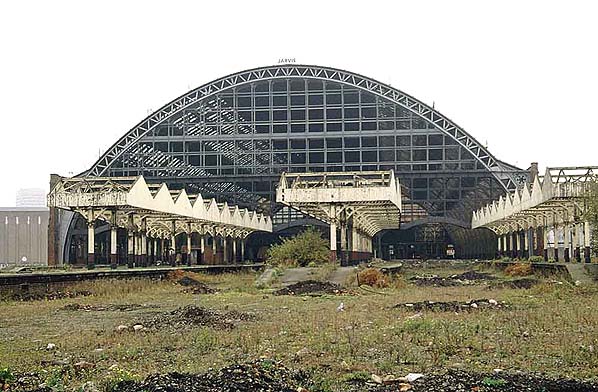 (Image above taken in 1982 by Terry Eyres and generously contributed by him to this site.)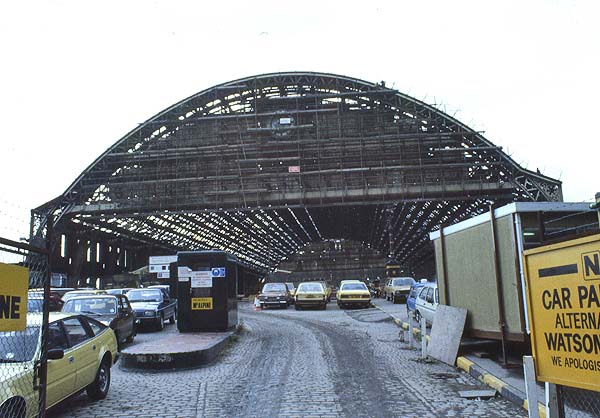 The Greater Manchester Council acquired control of the site in 1978. In the photograph above you can see that the station was being used as an NCP Car Park but the McAlpine signs and scaffolding in front of the clock indicate that the restoration was underway. Subsequently Central Station was converted, at a cost of £20Million into the Greater Manchester Exhibition and Events Centre, which was a mouthful so condensed into G-Mex.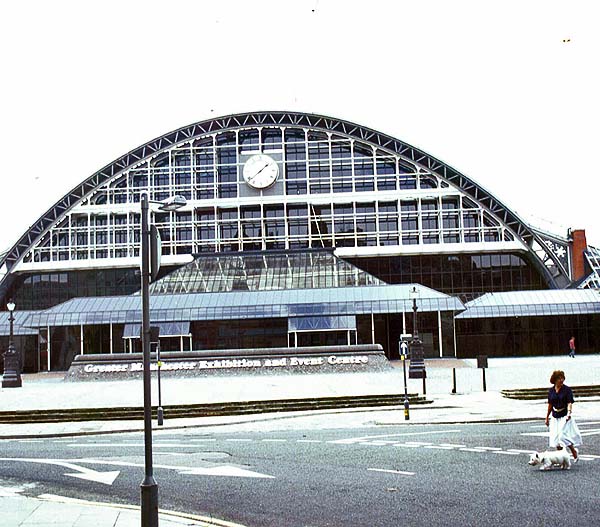 Above you can see the original version of the "Greater Manchester Exhibition and Event Centre". Since then the entrance has gone through at least two "make-overs".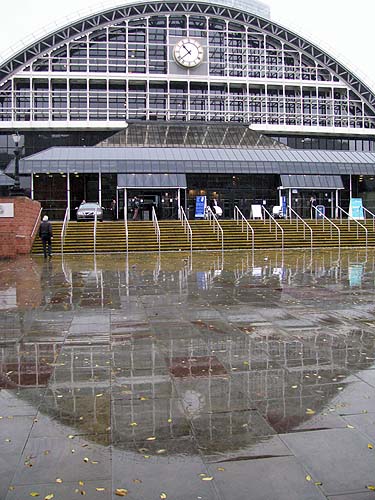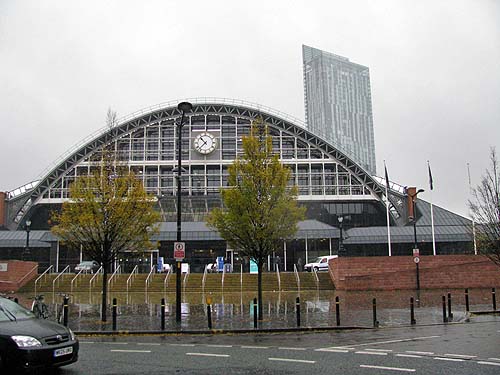 The G-Mex was opened Her Majesty Queen Elizabeth in 1986. It was regarded as one of England's finest exhibition centres. It is one of the country's largest, the whole space being open without interior supporting pillars. The hall can seat over 9000 people with on-site parking for over 1,500 cars. The station had an extensive undercroft which has been converted into parking and the nearby Great Northern Warehouse offers additional parking.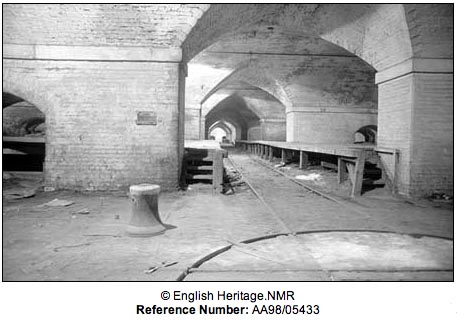 Notice the turntable and the rails still in place in this former goods storage and trans-shipment area before it was converted into parking.