Tucked in a block of land between Bridge Street in the north, Quay Street in the south, Deansgate in the east and the River Irwell in the west is Spinningfield. This 6 acre site is one of the most modern sectors of the city centre with a very old name revealing something of the city's heritage.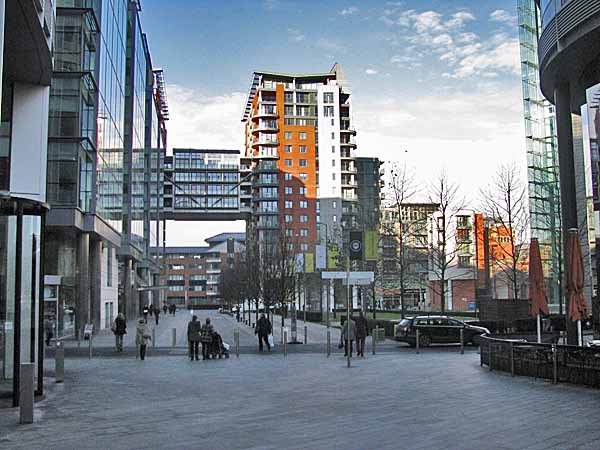 As the 18th Century Casson & Berry map of Manchester shows, Spinningfields has been a feature of Manchester for a long time.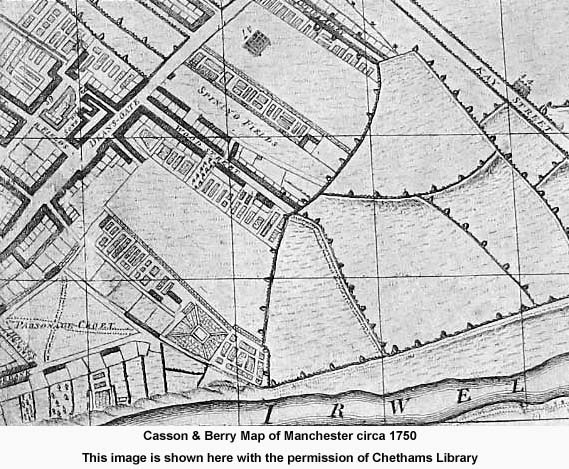 The developers of the new Spinningfields describe it as a,
"superbly realised fully-managed business district comprises over 20 signature buildings set in over 6 acres of public realm. Its 2.37 million sq ft of flexible new office space will house 25,000 workers. It will also be home to a new 200-bed 5-star hotel and 391 apartments within the luxury Leftbank development."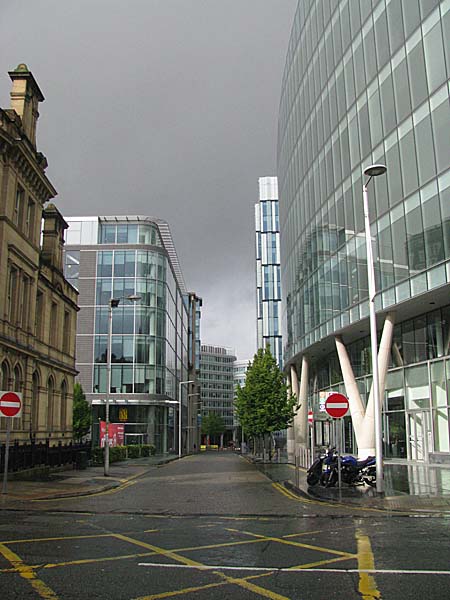 The Financial Times said of it, "
London has Canary Wharf and Paris has La Defence, Manchester has its own modern financial centre in the form of Spinningfields"
At the heart of the Spinningfields development is Harman Square an open, triangular area framed by numbers 3 (above) and number 4 (below) Hardman Square. It is the newest square in Manchester.