Former Royal Veteran Tavern - Stanley Street
This building on the corner of Stanley Street and Irwell Street in Salford is clearly empty and in a poor state of repair. It has the appearance of a building dating from the middle to late 19th century. It occupies a site that was, in 1821 (according to Pigot & Dean's New Directory of Manchester & Salford), home to the Royal Veterans Tavern. That tavern was still there twenty years later when the OS map of 1844-48 was published (see below). As you will see, at that time the tavern stood in the shadow of the Old Bailey Prison.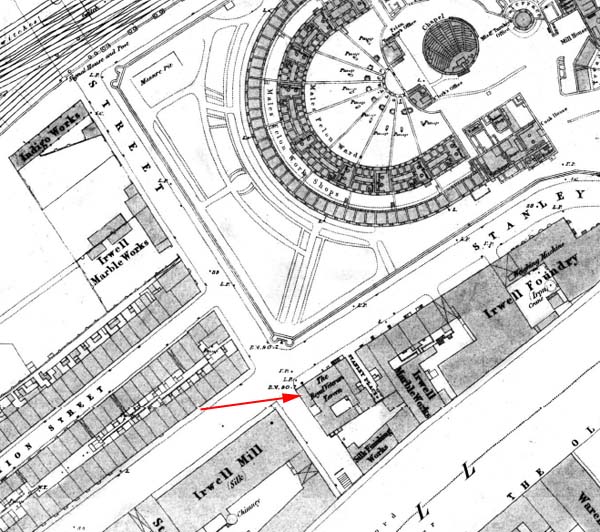 The prison was closed circa 1868 and in time it was demolished and eventually replace by a huge railway goods yard. You can see it in the image below created from two segments of the 1933 OS map of Manchester & Salford. There is still a public house on that corner although it isn't named.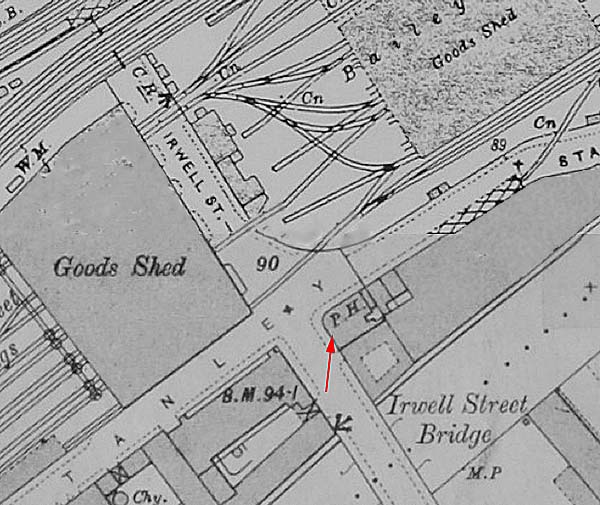 The Slaters Directory continued to list the Royal Veteran at 11 Stanley Street & Irwell Street in 1895, when Mrs. Jane Perry was the landlady. By the time the 1909 directory was published the management of the tavern was in the hands of Walter Litherland. At this time the address had changed slightly to 11 & 13 Stanley Street & Irwell Street. Whether this represented a improved accuracy in the reporting or an expansion of the pub along Stanley Street isn't known. So it appears that there has been a pub on this corner since at least 1841. Whether this building is the original one or a replacement is unclear. Apparently, during the period when the railway goods yard was in operation, the building we see today was used as offices by the railway.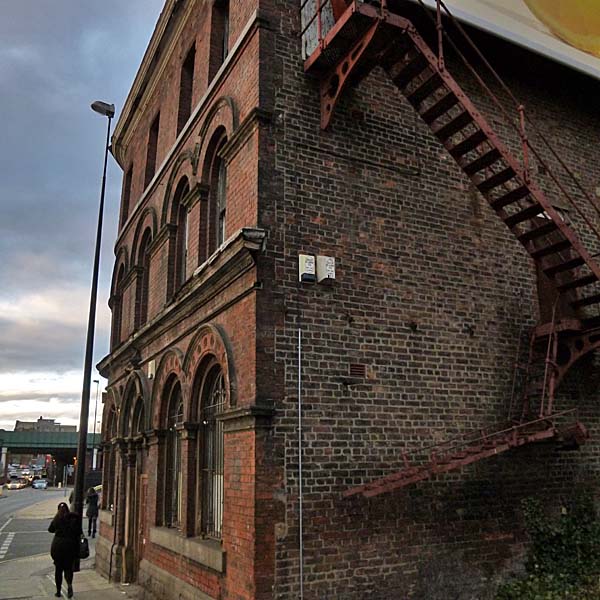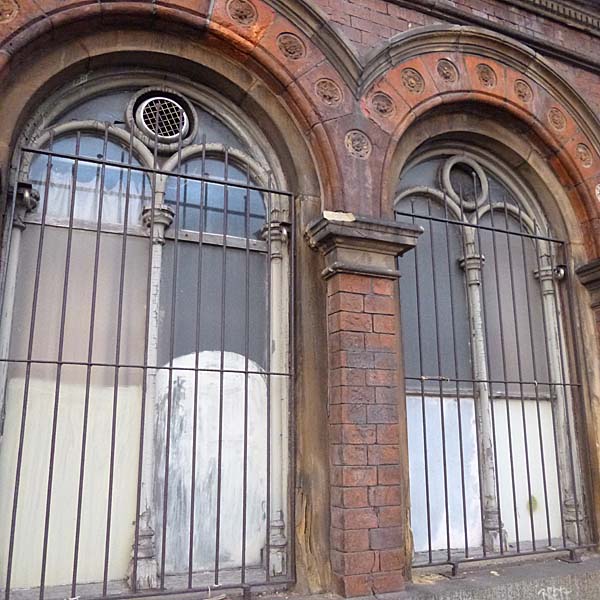 Close Window