Sam Platt's Pub is located on Trafford Wharf Road alongside the Ship Canal. It is a popular venue for Manchester United fans before and after games. One of the interesting features of the pub is the octagonal-shaped building sitting on a pedestal above the canal and connected to the pub by two short bridges. I have not been able to find any specific references to this building and its history, but it sits close to the location of a railway swing bridge that has been removed. I have wondered if it might have some connection to that bridge. You can see the former railway swing bridge in the image below. It is in the process of swinging. The red arrow indicated the position of Sam Platt's today.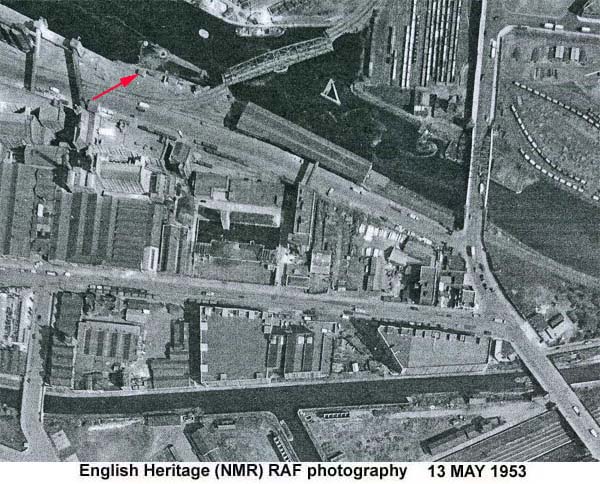 The pub sign features a sailing ship and the story behind that is that the steam sailing yacht on the sign belonged to Samuel Platt.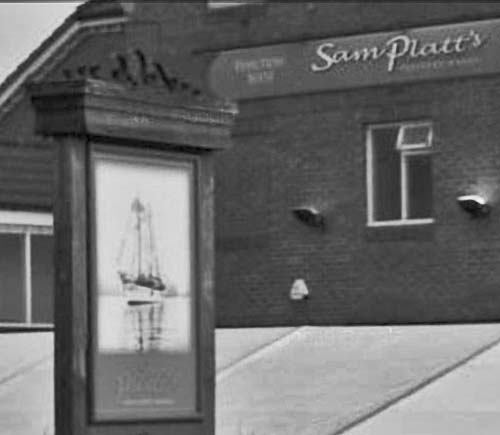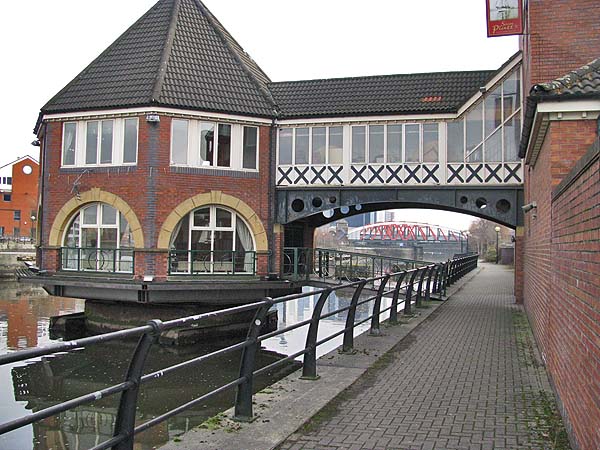 Platt was an ardent supporter of the project to build the Ship Canal and on the day the canal opened in 1894 his yacht, the Norseman, led a flotilla of ships up the canal to the Salford docks.