Mother Mac's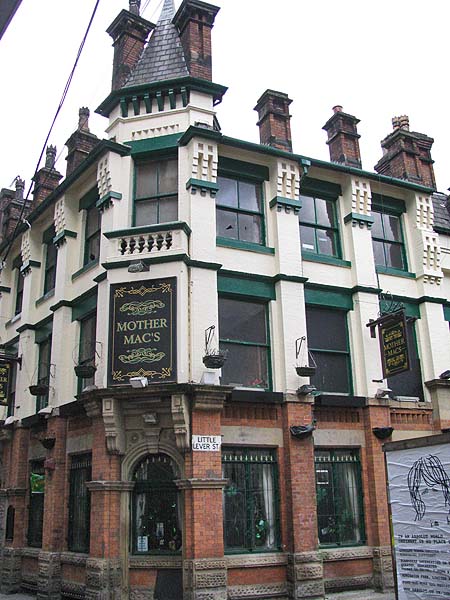 Mother Mac's sits at the end of a narrow lane that runs south off Lever Street.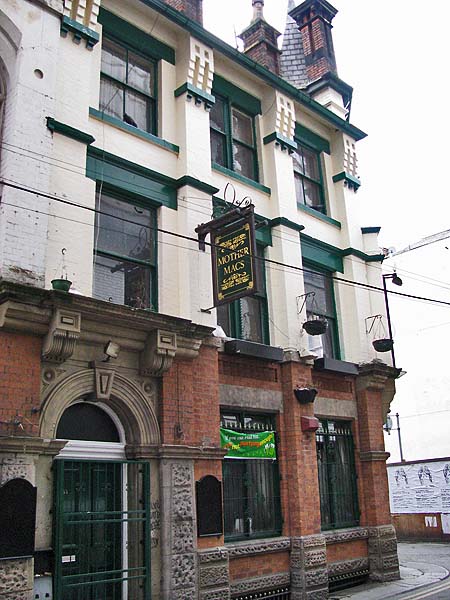 The Manchester Bar Review website says this of Mother Macs,
"A manchester 'local', Mother Mac's is a proper pub and it makes no excuses. Hidden down a back street, just off Piccadilly Gardens, it proudly displays its Mancunian heritage on the walls in an almost museum-like way, photographs accompanied by historic descriptive text. Serving a small range of draught lagers, cider and bitter it also has occasional guest ales. Mother Macs, named after the old land lady, is a small pub that hasn't changed over the years and is always full of friendly locals - many from a generation who have seen Manchester change drastically. It's also one of the only pubs in the city centre to show off its allegiance to Manchester City FC."


Historical evidence refutes the claim made beside the side door of the pub (see below).