The Mitre Hotel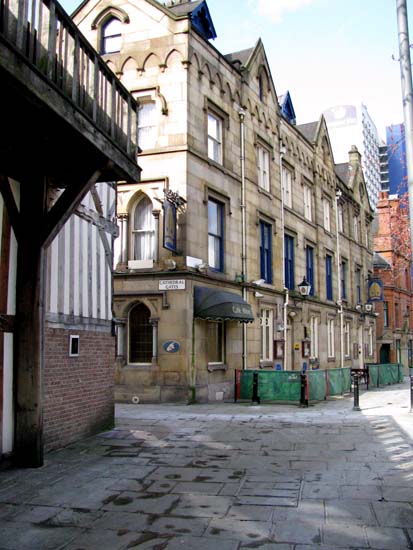 Built in 1815 as the Old Church Tavern the Mitre Hotel clearly derives its name from its neighbour the Manchester Cathedral.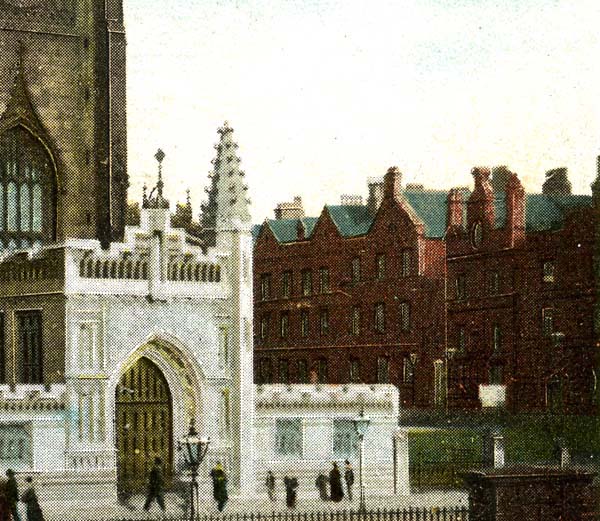 The Mitre has survived two potentially disasterous bombings. The first was just before Christmas in 1940 when Manchester suffered its worst blitz of the Second World War. The Cathedral suffered extensive damage that night as did much of the area towards St Mary's Gate but the Mitre managed to come out of it with just a few broken windows.
Below is an aerial photograph from the 1940s. The arrow indicates the Mitre Hotel. Yoy can see the site of the former Victoria Hotel, a victim of the bombing, and several other bomb sites that have become car parks.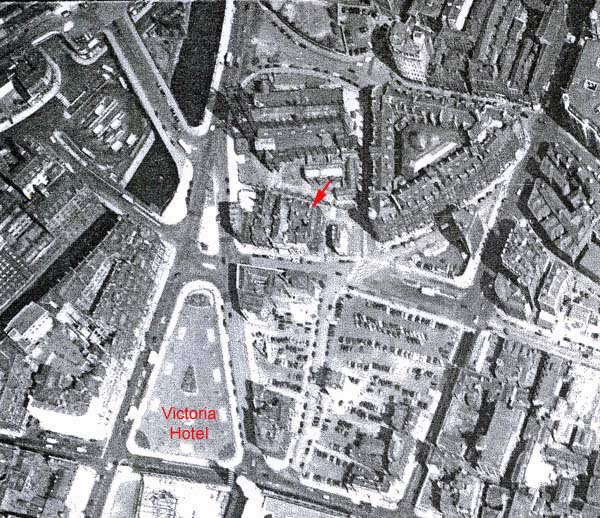 ENGLISH HERITAGE (NMR) RAF Photograph

In 1966 an IRA truck bomb was detonated on Corporation Street and fortunately for the Mitre it was somewhat sheltered from the blast by other building that were so badly damaged they had to be demolished. The Mitre suffered only shattered windows and a few displaced roof-slates.

Today the Mitre benefits from being at the heart of the vibrant Milleninium Quarter.