As the bricks above the door say, the Holy Name Church Hall was built in 1892. The architect was Edmund Kirby.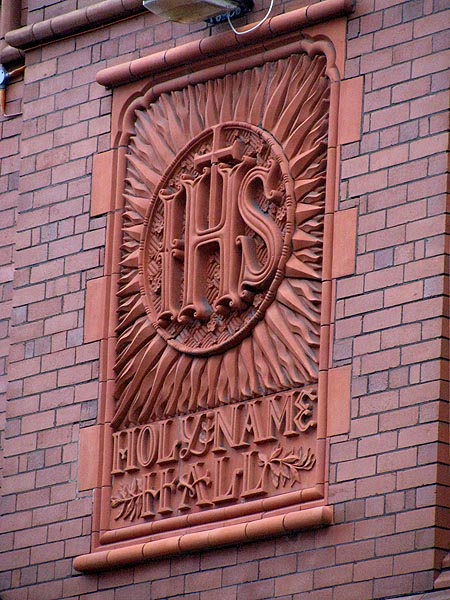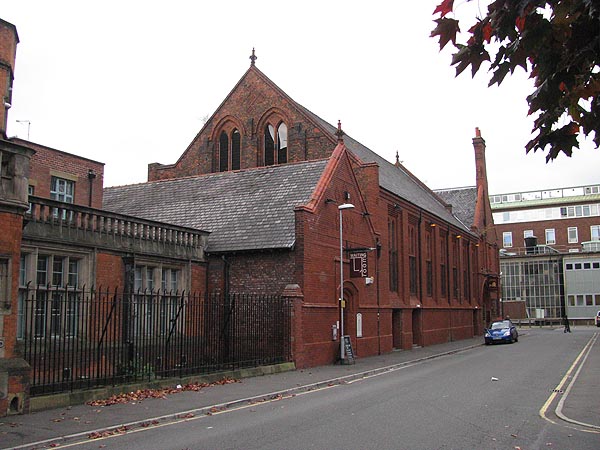 Today the hall is home to the Jabez Clegg Beer Hall and a night club on the upper floor. Named after the hero of Mrs. Linnaeus Banks' book, 'A Manchester Man".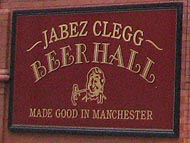 The Jabez Clegg website describes itself as follows: "Situated in the heart of the University of Manchester Campus, Jabez Clegg is the ideal place to meet with friends or hold a party. During the day you can relax in our warm and inviting atmosphere whilst enjoying food from our extensive menu ......... Whether it's fine cask ale, a glass of wine or a specialist spirit, we stock it all. You can even surf the web with our free and fast wireless internet access, enjoy a game of pool on one of our two tables, a game of table football or a game of darts with your friends."