Crown & Kettle

The first time I saw the Crown & Kettle, it was boarded up ....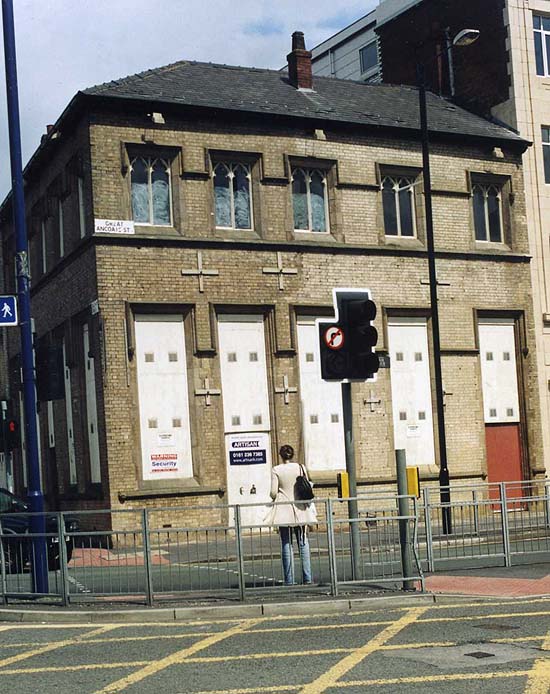 .... but during a visit in December of 2007 it is clearly open again for business. The Crown & Kettle dates back to the 19th Century although there are records of other pubs on the site as far back as 1734. The interior is surprisingly ornate and it is speculated that the building was intended to be a law court.
With the former Daily Express Offices two doors away it will be no surprise that the pub was a favourite with journalists and publication staff in the newspaper's heyday.
A report I found indicated that this was - "A popular and historic pub until it was tragically damaged by a hooligan's fire bomb" and as a result it stayed closed for nearly 20 years.
The Crown and Kettle re-opened in October 2005 and according to its web site - "This intricate and beautiful listed building has kept all its original features and has opened as a traditional real ale pub serving great drink and good food."