The Black Friar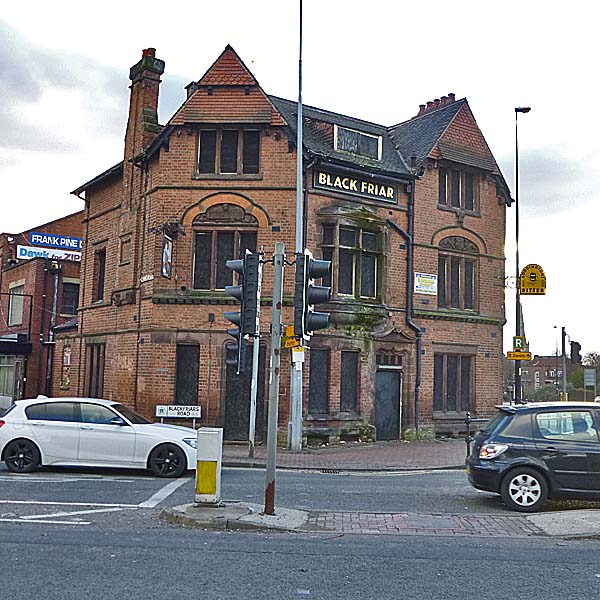 The Black Friar pub occupies a corner of the busy junction of Blackfriars Road and Trinity Way. As you can see from the image above, taken in March of 2013, it is closed and has been for some time. This Grade II listed building was designed by William Ball and is constructed of red brick and red sandstone and features a slate roof. A stone plaque on the side of the building commemorates the fact that it was rebuilt in 1886 suggesting that it is a modification of or a replacement for an earlier building.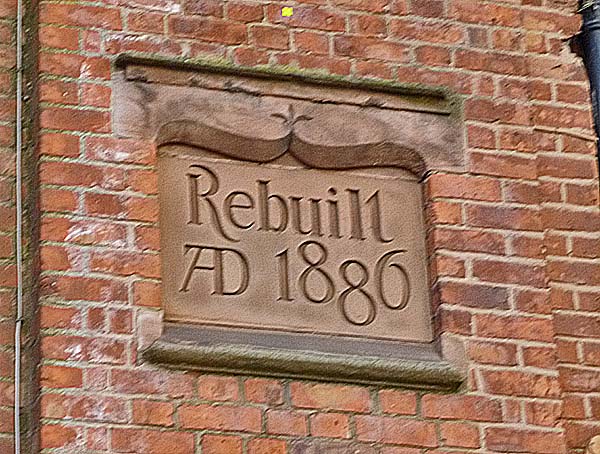 The building has a number of decorative features that seem to reflect an earlier date than 1886 including a carved stone tympanum depicting a friar holding a banner with the words "THE BLACK FRIAR" and ....

.... a second tympanum that features a hound and a deer on either side of a shield. The detail is hard to make out but English Heritage says that the shield features "... corn sheaves and bees, lettered below "BLACKFRIARS" "OLD SCHOOL".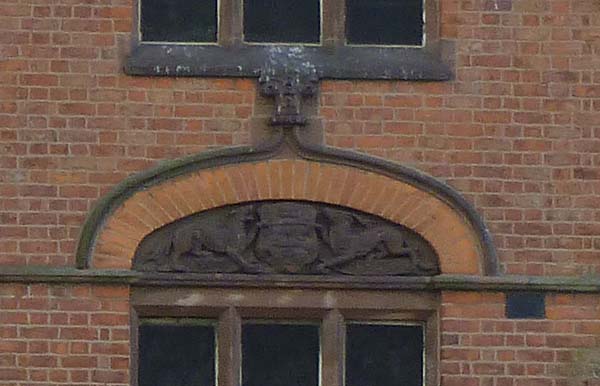 I have seen it suggested that the Black Friar replaced an earlier pub on this site called the "Old School Inn" but after consulting maps and directories from the period before 1886 I have been unable to find any reference to it. The Blackfriars is listed in the 1872 Directory of Manchester and Salford in the category of Hotels and the licensee at that time was Ann Porter. This is the earliest reference I have found in historic Directories to this Black Friars and I have found no reference to an "Old School Inn". I did find a reference in Pigot and Slater's Directory of 1841 to a Blackfriar's Hotel with Joseph Challender as manager but its address was 7 Blackfriars which would not be this location because at that time Blackfriars Road didn't extend beyond Chapel Street.
Other decorative features include this pair of rather jolly drinkers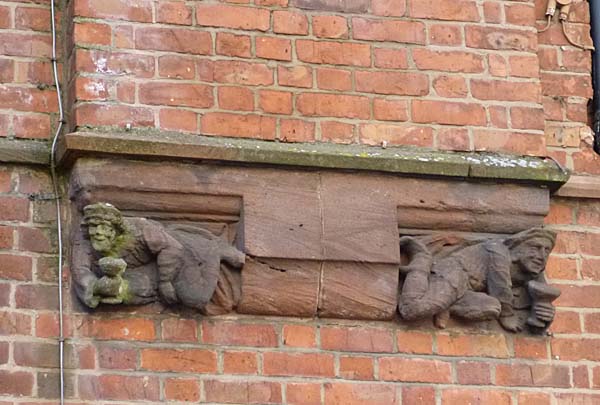 ......... and these stone mullion windows.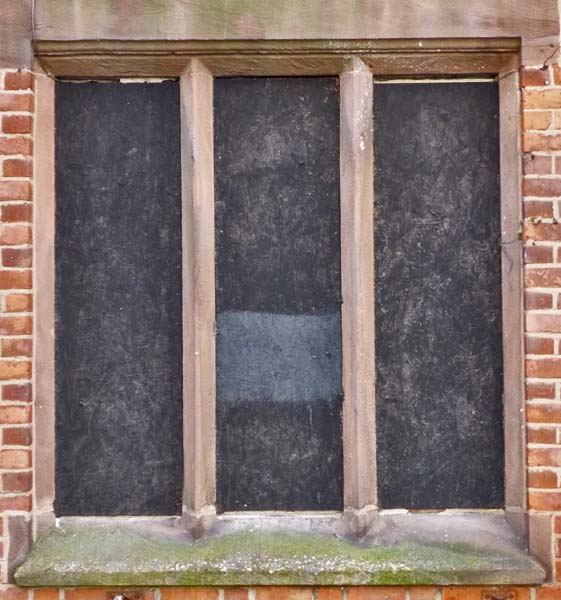 Prior to its closing the Black Friar was a Boddington's pub.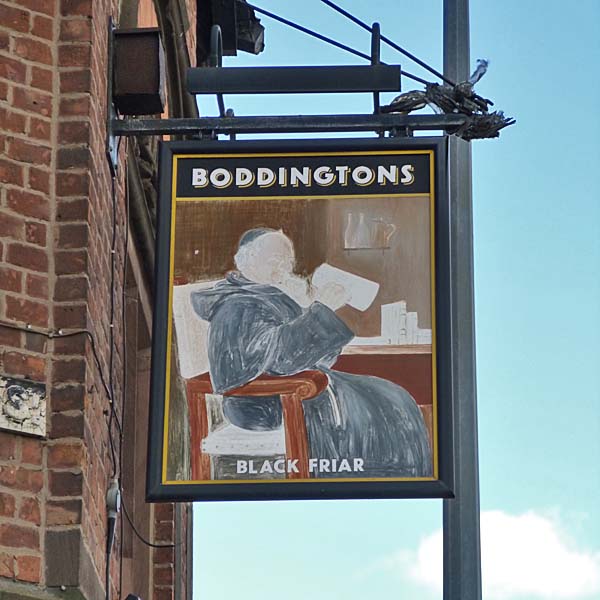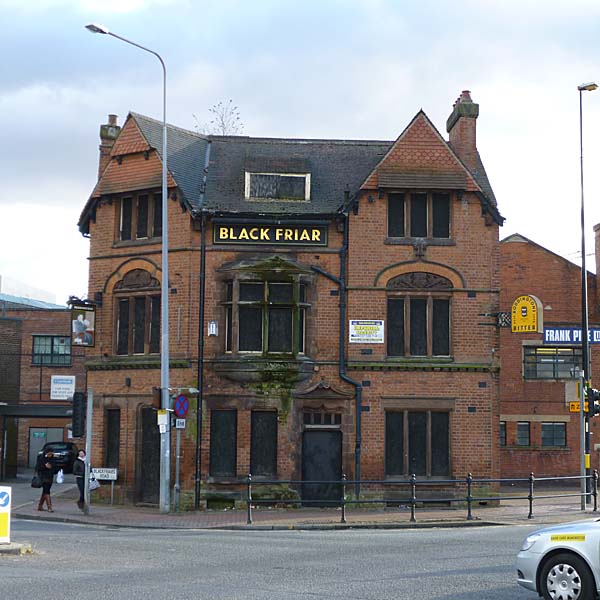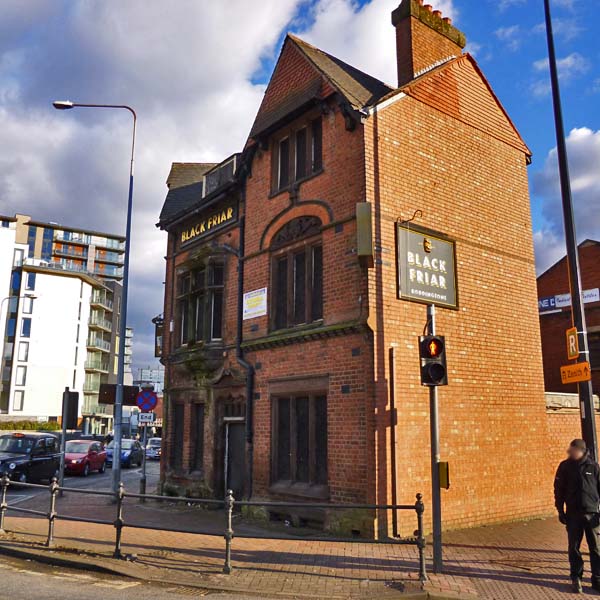 Close Window