Like many other buildings on Chapel Street in Salford in March of 2013, when the image above was taken, The Bell Tower pub is vacant and boarded up. I believe that it may survive the demolitions that are planned prior to the redevelopment of this historic street.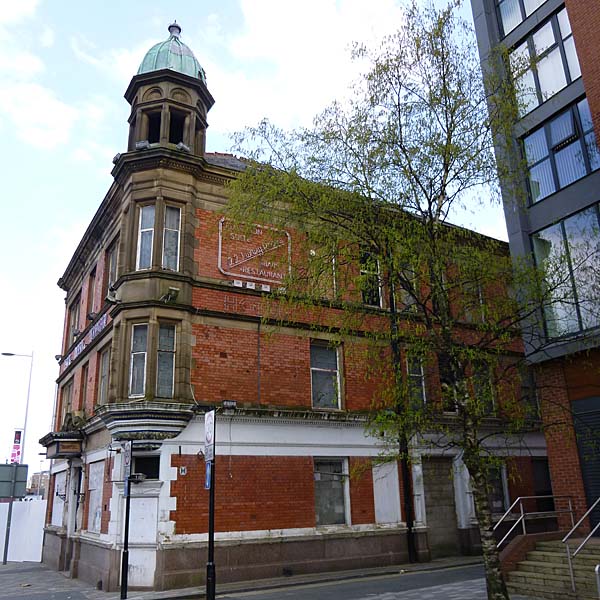 The OS map of Manchester and Salford for 1844 shows that there was a pub on this site at that time although it was called "The Angel Inn". It is also worth noting that in 1844 it wasn't Chapel Street going past the front door, it was "Bank Parade". There isn't enough detail on the map to tell if the building had the cupola it has today, which is probably the origin of the present name.
Today The Bell Tower is a 3 storey building built of brick with a slate roof. The pub probably gets its name from the turret topped with a cupola, that stands on the corner of the roof. The doorway has an elaborate Georgian style decoration.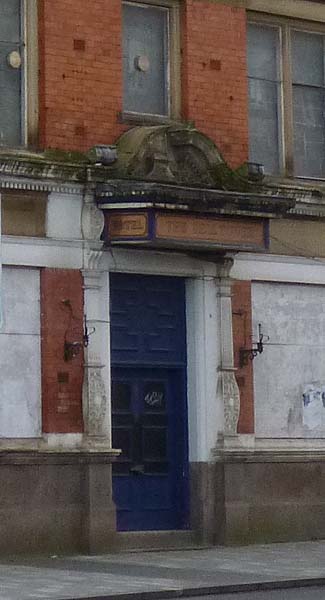 The Angel is listed in Slaters Directory of Manchester and Salford in 1879 when the landlord was Thomas Grange. When the 1895 Directory was published the pub had a landlady by the name of Mrs. Annie Hough.