The Zion Arts Centre - Stretford Road, Hulme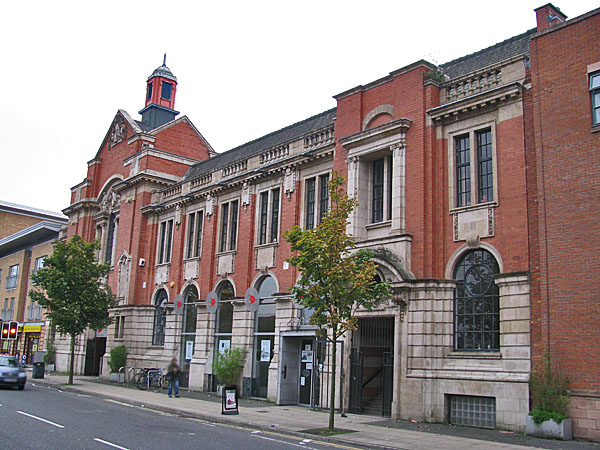 The Zion Arts Centre began life 100 years ago as the Zion Institute built for the Congregational Church and paid for by a bequest from Enriqueta Rylands, wife of John Rylands of Rylands Library fame. When it was a Congregational Chapel, it attracted a congregation of a thousand people for its morning and evening services every Sunday. Apparently it also functioned as a community centre offering local residents a variety of activities in its sixty rooms, that included a hall of worship, an assembly hall, a gymnasium, games rooms, reading rooms and a canteen.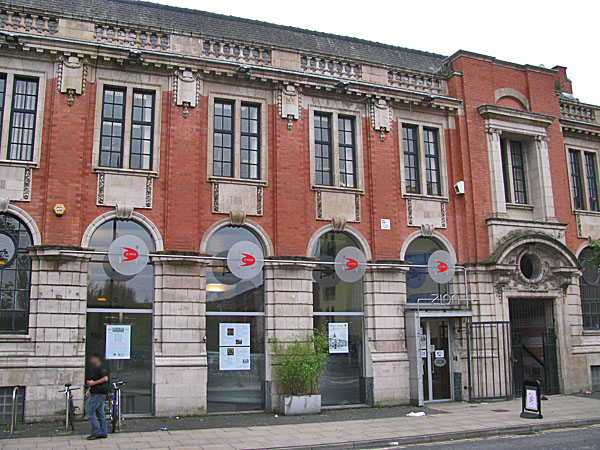 After World War II Hulme experienced a major slum clearance program that swept away old and war damaged homes. As a result, the Zion Institute's congregation melted away and by the 1960s it had dwindled from 1,000 to 20. The church rented out parts of the building to organizations like the Hallé Orchestra and the Northern Ballet. However, eventually the building passed into the hands of Manchester City Council who converted it into the Zion Arts Centre. The conversion was carried out by Mills Beaumont Leavey Channon in 1999.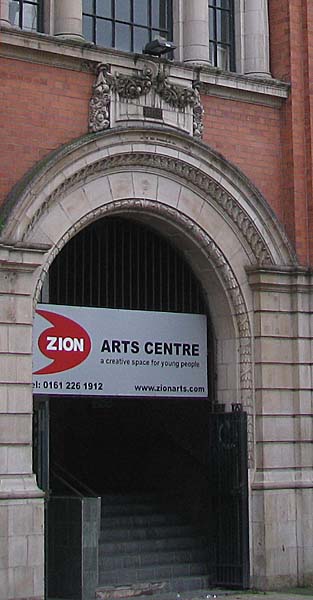 Pevsner describes the building as,
"Red brick with stone dressings and Renaissance detailing, the entrance bay to one side with a wide arch, an elaborate Venetian window over and a gable with a turret."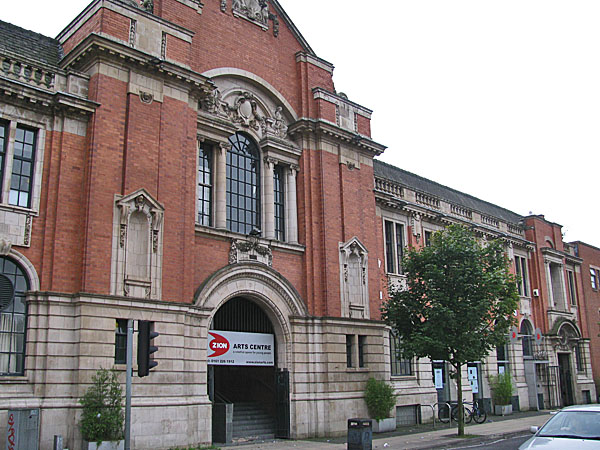 The Zion Centre says of itself that it is,
"Manchester's only multi-artform venue dedicated to providing top quality creative experiences for young and old alike with afterschool, Saturday and holiday workshops in dance, drama, music, radio, visual & digital arts for our young patrons. Zion also offers a full programme of educational opportunities for adults and our gallery programme is open for all to enjoy."
Apparently, among its claims to fame it includes the fact that Luciano Pavarotti rehearsed here prior to a concert with the Hallé Orchestra.