Veno Building, Old Trafford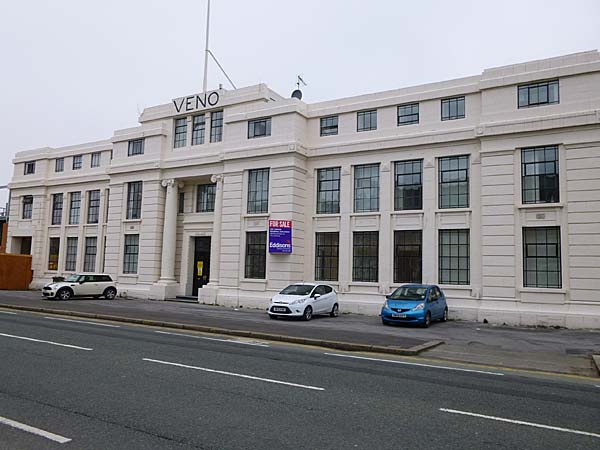 The Veno building on Chester Road was once home to the pharmaceutical company founded by William Henry Veno. While living in Pittsburgh in the 1890s, he developed his first product, the famous Veno's cough mixture. In 1897 he returned to live in Britain and founded his Veno Drug Company in Manchester. During his career he is also credited with creating Germolene ointment. In 1925 he sold his company to Beechams. The building still bears the company name, although it has been a long time since they occupied it.

In the 1960s the building wasn't painted white and it had a different name and function. The name was Progress House and it was home to the "Co-Operative Press Limited".

The image above was taken in March of 2014 at which time it was part of a new development incorporating this building's facade and that of its neighbour into a residential complex that will contain 116 apartments.