Union Hall - Stretford Road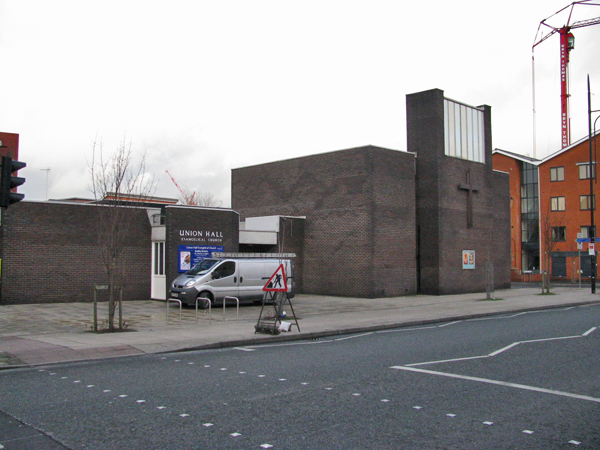 This modern building sits on the corner of Stretford Road and Newcastle Road in Hulme. It is home to the Union Hall Evangelical Church which describes itself as a,
"friendly, family church with a multi-cultural congregation. We have a strong emphasis on sound Bible teaching and outreach activities."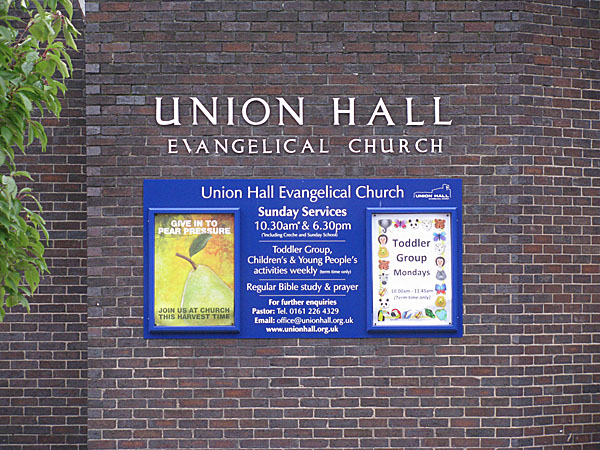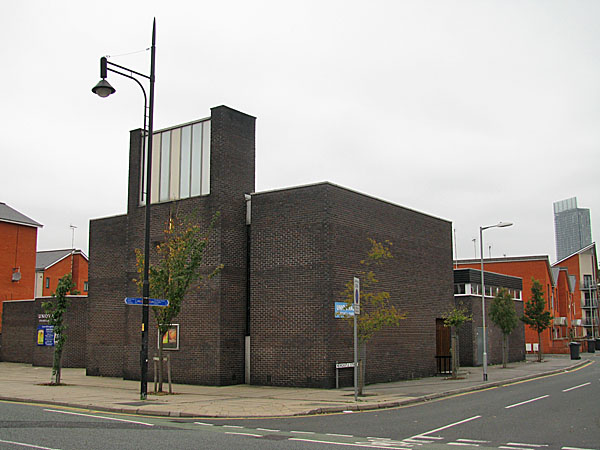 The building may be relatively new but the history of the church reaches back to the 19th Century. They trace their work from the 1880s when a preacher called Dr. Alexander McLaren was preaching at the Union Chapel, on Oxford Road across from today's Whitworth Park, and drawing large crowds. The postcard image below shows that chapel.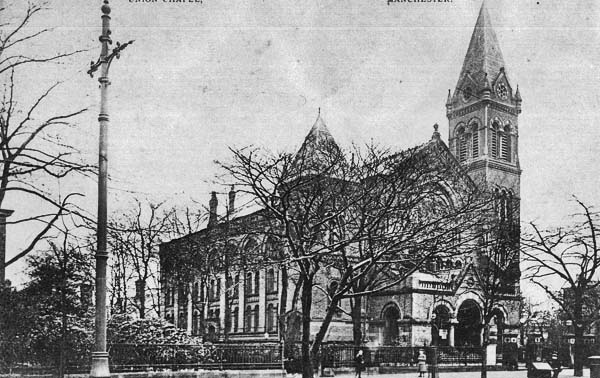 The message on the back of the card, dated the 11th of May, 1905, supports this.