St. Wilfrid's Roman Catholic Church - Hulme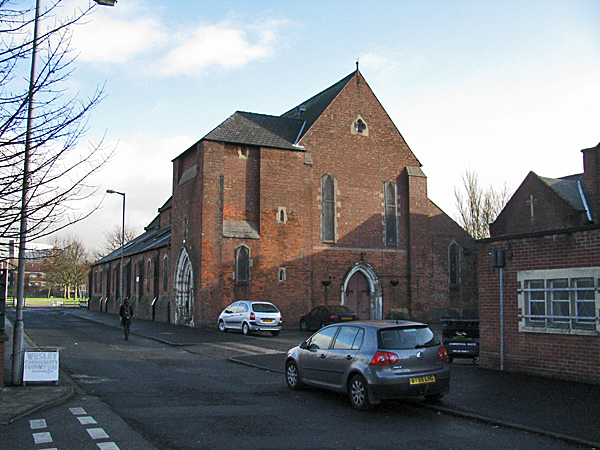 The Neo-Gothic Church and Presbytery were designed Augustus Welby Pugin, the father of Edward Pugin who was responsible for the Gorton Monastery.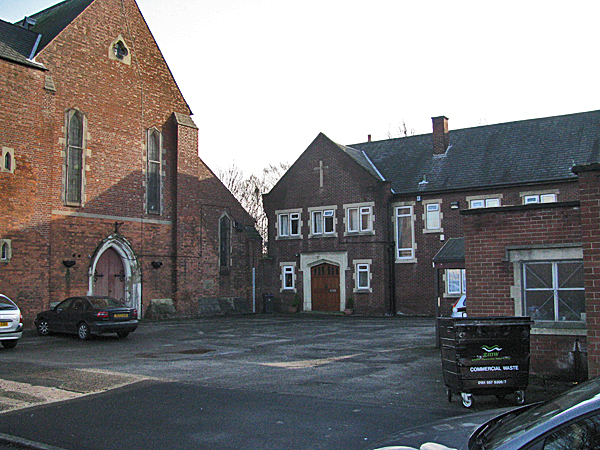 According to the Manchester 2002 website,
"
In late 1990 the church was deconsecrated and the smaller congregation was to be served by the former social club of St Wilfred's parish which was converted into the modern church of St Wilfred's & St Laurence. The original Pugin building is now occupied by several commercial companies as part of an enterprise centre, and is externally, at least, a little run down and sadly in need of some refurbishment."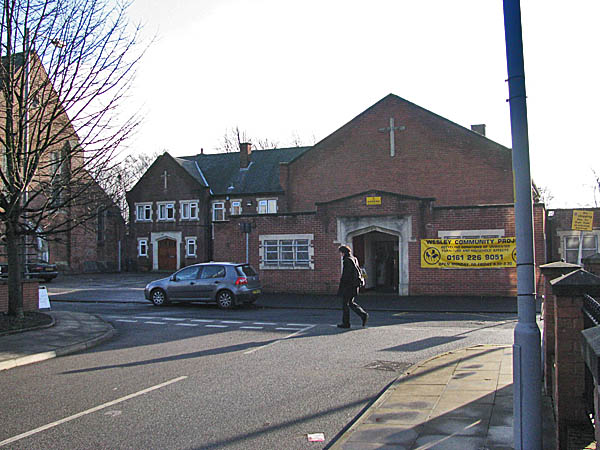 The Pevsner Guide for Manchester describes St Wilfrid's as,
"A seminal building in the history of C19 church architecture, yet in striking contrast to the regeneration all around, it is in shockingly poor condition."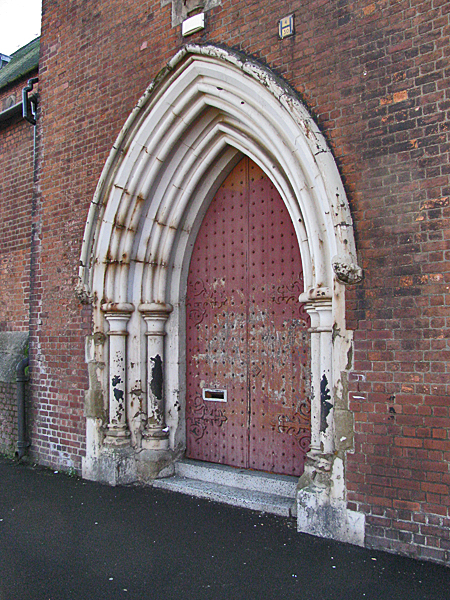 Today Pugin's church is the St Wilfrid's Enterprise Centre. It was developed within the former building, by the regeneration social enterprise group Firmstart, in 1994. An entry on the Internet advertising an office space within the Enterprise Centre says this of the building,
"It contains 21 units on two floors, accessible by stairs and a lift. It offers serviced offices furnished or unfurnished. Each office has its own unique charm, with the original architecture on show. On the first floor the ceilings have wooden beams and glazing panels, while on the ground floor there are stained glass windows, decorative pillars and lancet shaped doors."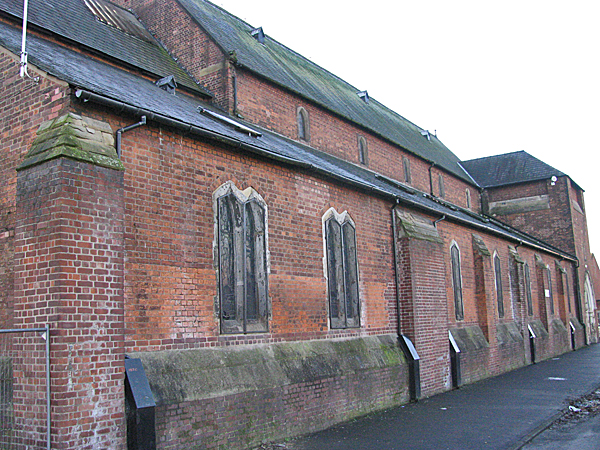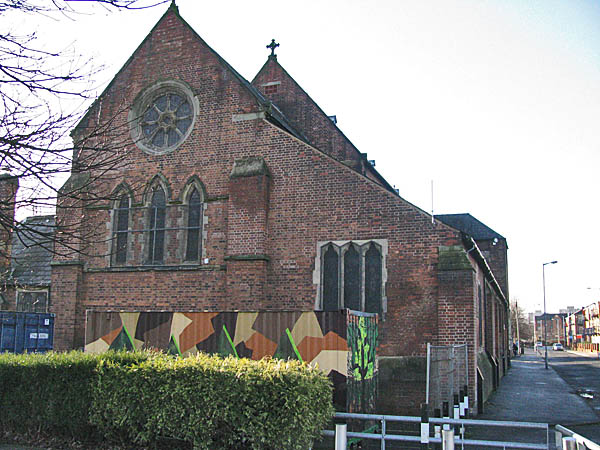 Close Window