Brian Redhead Court


As the Mancunian Way passes through Hulme, a large, red-brick, Edwardian school building looms up on the south side of the road. On closer examination you discover that this former school, and the small collection of buildings beside it, are in fact Brian Redhead Court, a residential complex belonging to University of Manchester. The University describes it as follows: "Brian Redhead Court is for postgraduate, partner and family accommodation. Residence consists of 64 flats in two blocks, there are 3 three-bedroomed flats, suitable for families with up to three or four young children. There are 33 two-bedroomed flats suitable for families with two young children and 28 one-bedroomed flats suitable for families with a baby or couples without children Flats are situated about a mile from the University of Manchester and within easy reach of the city centre."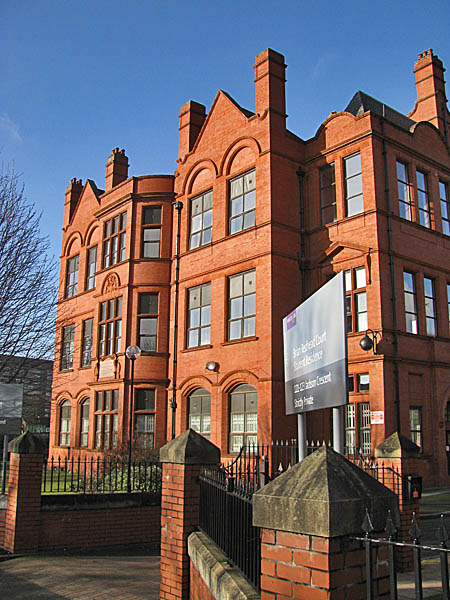 The "court" is named in honour of Brian Redhead who was a British author, journalist and broadcaster, who died in 1994. During his career he was a regular on Radio 4's "Today" programme. He began his journalism career with the Manchester Guardian and went on to be its northern editor in 1965. He became the editor of the Manchester Evening News in 1969.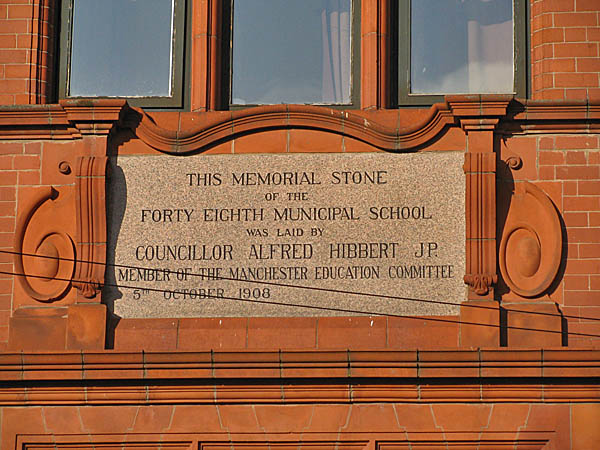 As the plaque above states the school was the 48th Municipal School opened in Manchester. Its memorial stone was laid in 1908. The Manchester Central Library's image database has photographs of the school in 1954 where it is described as the "North Hulme Secondary Modern School". However, the building suggests that it had different roles during its life. On the west side of the building the entrance says "Boys" but on the eastern side it says "Girls" and "Infants" which suggests that at some point it catered for primary and secondary children.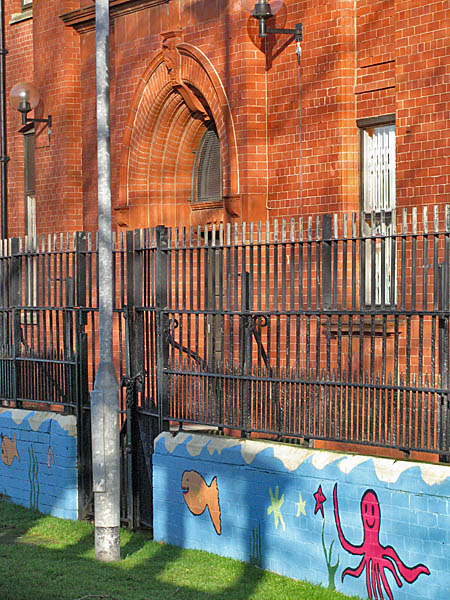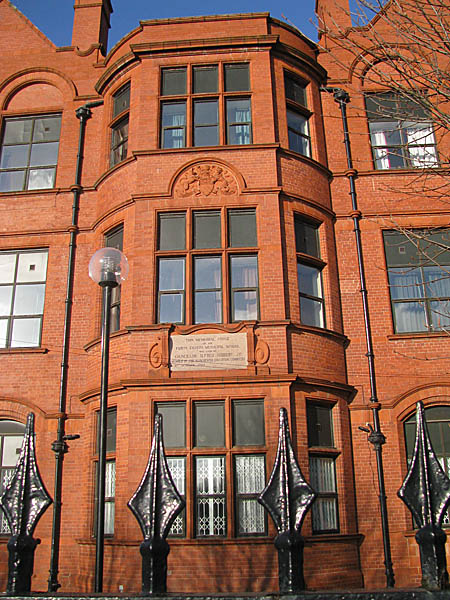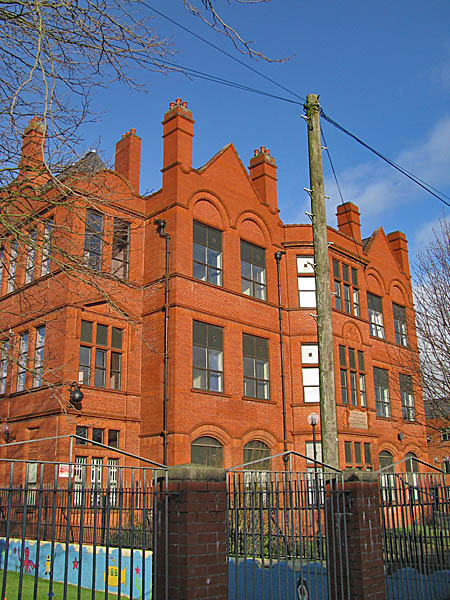 Beside the old school there is a newer building that has been sympathetically designed to fit with the older structure.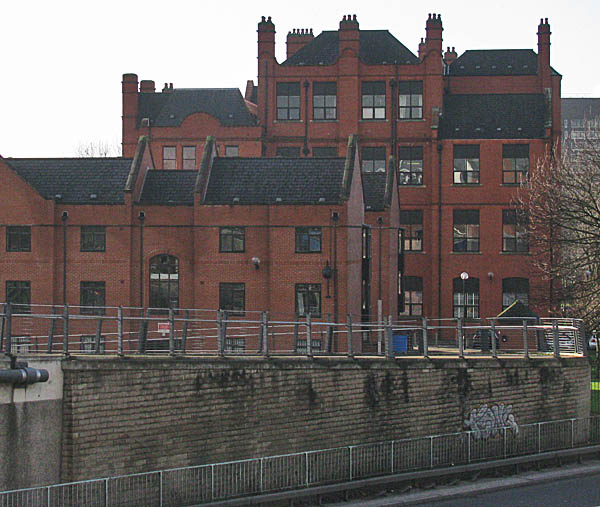 Old photographs and maps of the area indicate that a church once stood on that site. This was St. Stephen's and St Mark's Church which was founded in 1865. The church closed in 1978 and was obviously demolished. Below you can see them on a map of 1935. I have coloured them red.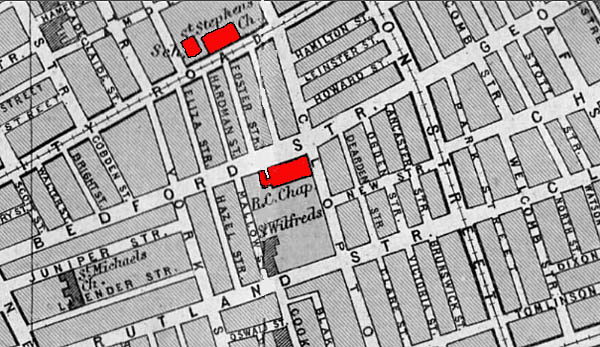 You can see the church and the school by clicking on the links below.
North Hulme Secondary Modern School
The image below shows the school in the top left corner. The photograph was taken after the demolition of the church and prior to the building of the residential block that replaced it. The date is after 1971, because it includes the Hulme Crescents that were built in 71, but before 1991, because that is when the crescents were demolished.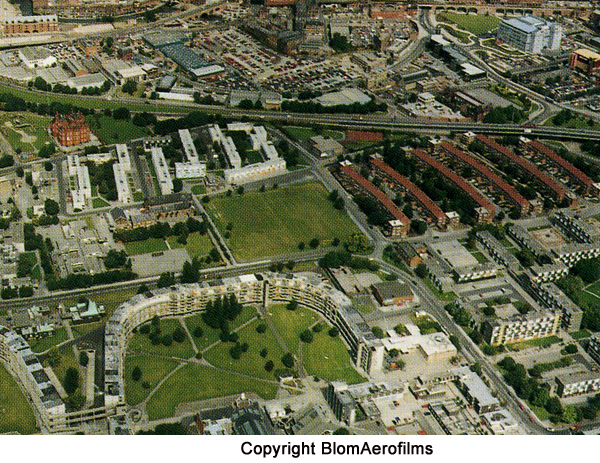 The image above is shown with the generous permission of
BlomAerofilms
Close Window