Park View Community School - Miles Platting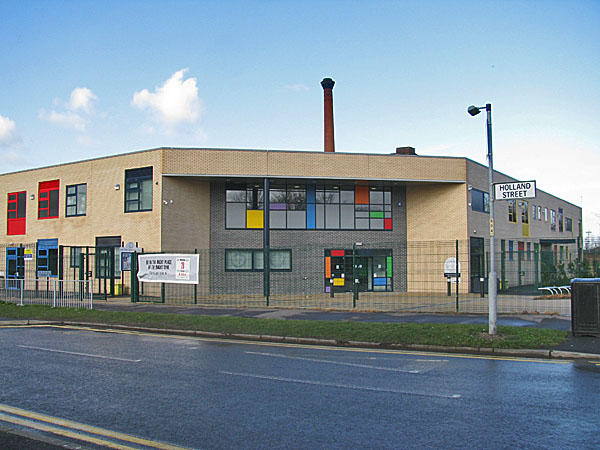 Park View Community School, on the corner of Varley Street and Holland Street in Miles Platting, opened in September 2010. The official opening by the Lord Mayor of Manchester was held on November 26 of that year. This new, state of the art, school was built on the site of the former St. Mark's Primary School. Park View is a two form entry school for children aged 3 to 11 and as of March 2011 it has an enrollment of 282 children. Unfortunately, a month after the school opened vandals broke into the IT suite at the school causing damage and committing theft to a value of £10,000.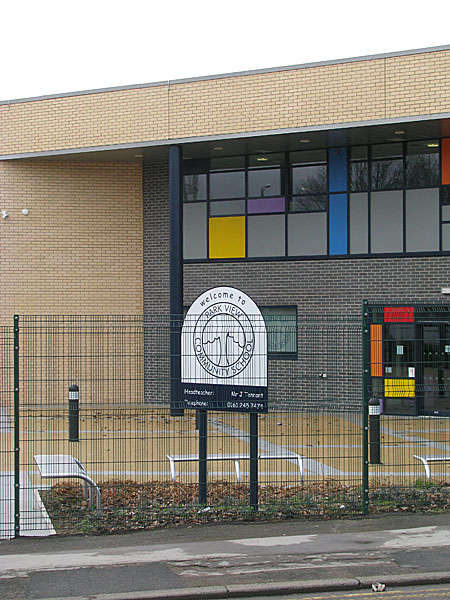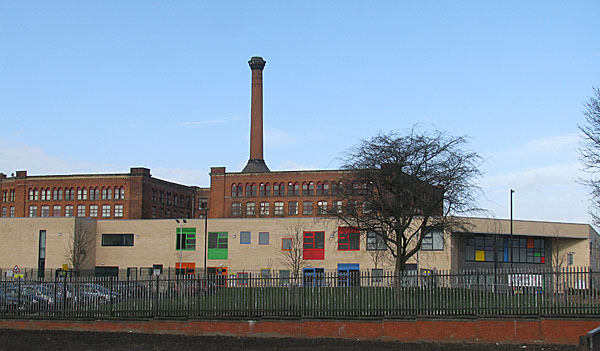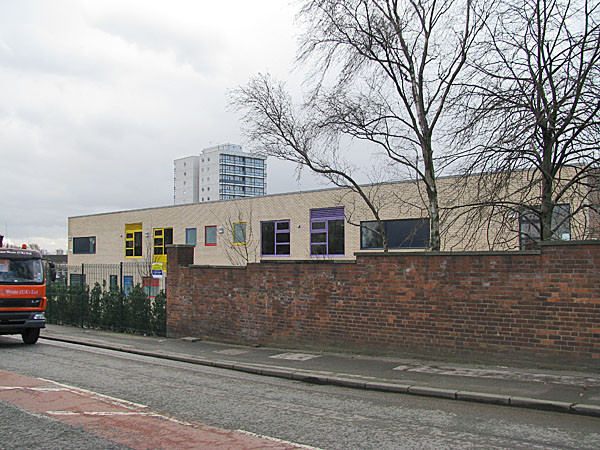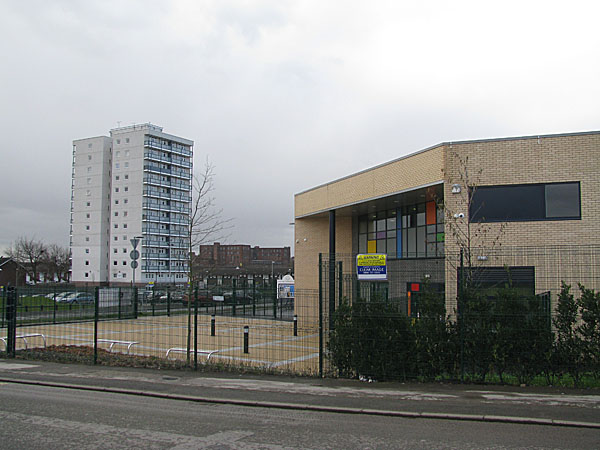 In order to build the new school St. Mark's School had to be demolished, so during the construction phase the children were accommodated in the nearby Miles Platting Primary School on Nelson Street. Once the new school was finished all of the children moved over to the Park View site and the school on Nelson Street was scheduled for demolition.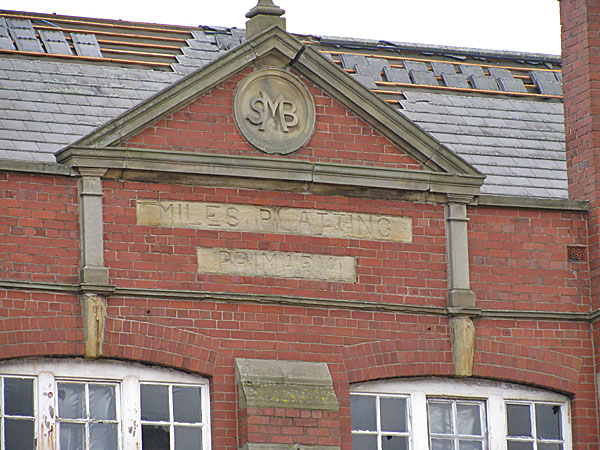 On the 27th of May, 2010, the Manchester Evening News ran a story entitled,

Final bell rings after 116 years at city's oldest school
"The oldest primary school in Manchester is to close its doors after 116 years. Park View Community School in Miles Platting is the longest standing purpose-built primary still in use having first housed pupils in 1894. The Nelson Street school, built in traditional Victorian red brick style, still has the same tiles, floorboards, stained glass and fireplaces from when it first opened under the name of Nelson Street Primary. But its amazing record will end on July 23 when doors shut for the last time and pupils move to a new state-of-the-art building on nearby Holland Street"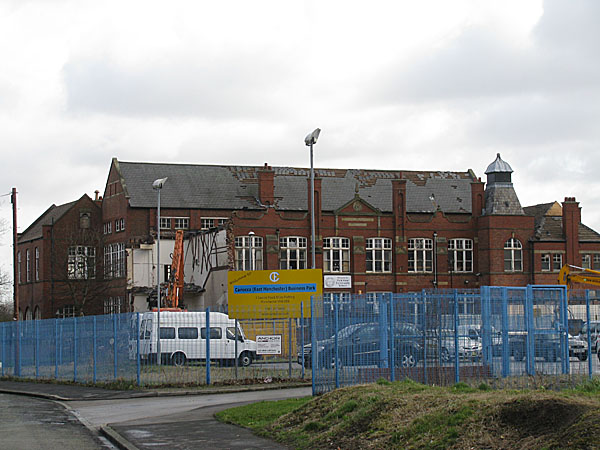 I took the photographs above and below on March 10th, 2011. They show the demolition of the building well under way.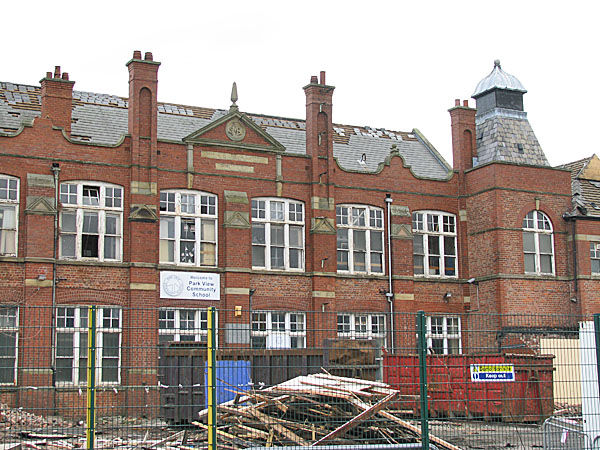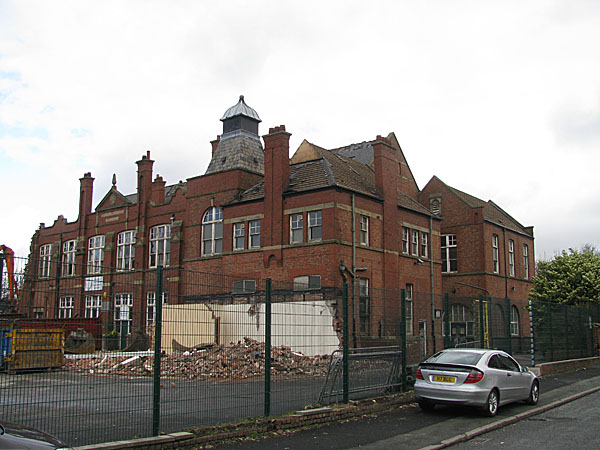 The story took a dramatic turn on March 14th when just after 5 a.m. Greater Manchester Fire and Rescue Service received reports of a fire involving a school under demolition on Sawley Road, Miles Platting. The fire services web site reports that,
"Initially two fire crews, from Philips Park Fire Station, were mobilised to the address - who on their arrival found a well alight school - requesting further assistance, making the incident a 'six pump' incident.
The fire involved the roof space, first, second and third floors of the school, which was tackled by firefighters using jets and an aerial appliance. The fire was started deliberately by unknown persons."
The images below are shown with the permission of the
Greater Manchester Fire and Rescue Service