St Thomas's Parish Room - Ardwick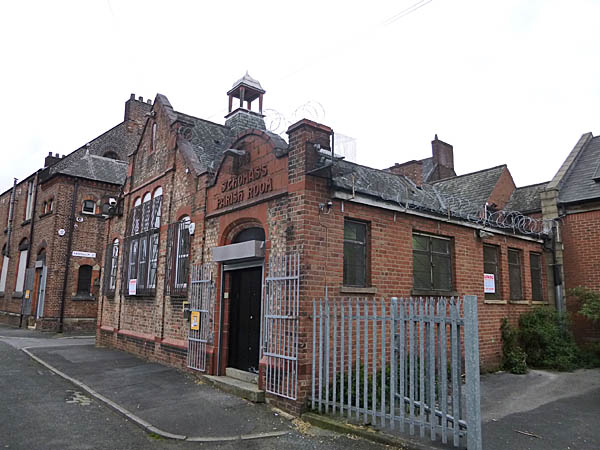 In 2014, when I took these images, the St Thomas's Parish Room building, occupied the corner of Niven Street and Randerson Street. In 1922, when the map below was published, Nien was North. This was presumable the church hall for St Thomas's Church, when it was a church and not a conference centre as it is today. Apparently, the building cost £2,000 to build in 1906.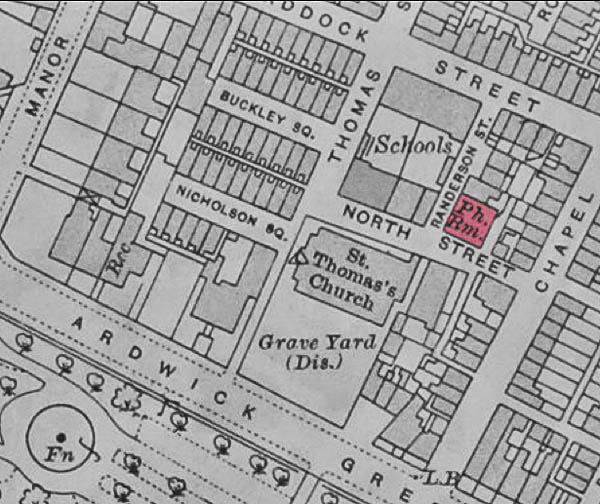 The red arrow shows the Parish Room in 1953 when, if you compare the aerial photograph to the map above, most of the housing around the church had gone. Some of this is probably the result of bomb damage during WWII.