Old Trafford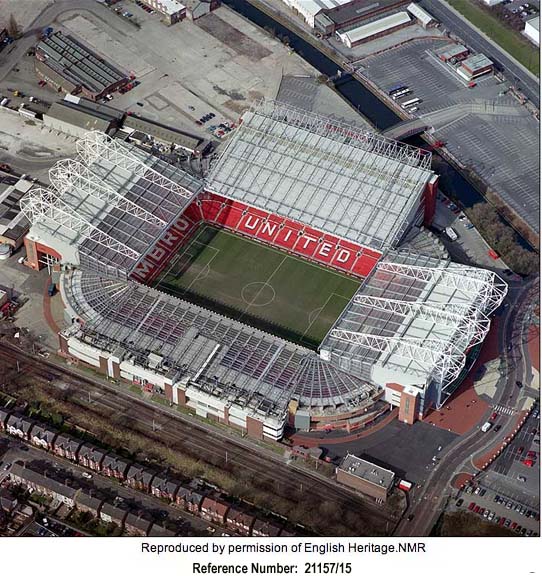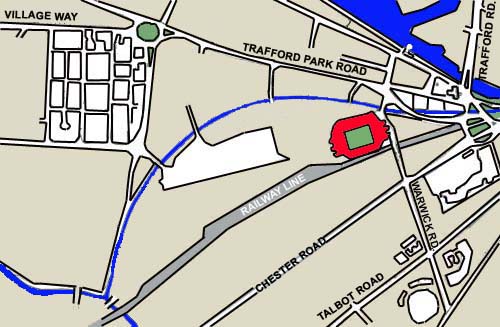 The Old Trafford Football Ground has changed enormously over the years. The English Heritage image above shows it as it is today. Below, is an image that I found on Wikikmedia Commons, displayed there because it is in the public domain, showing the stadium in 1930. As you can see, only one section of stand was covered.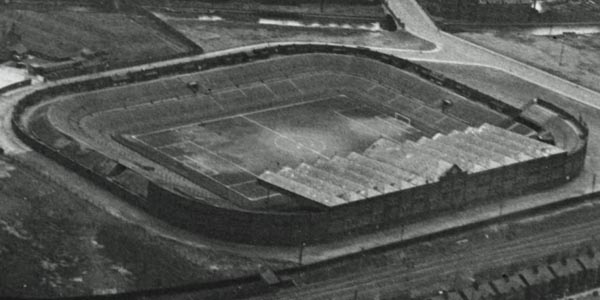 During the air raids of 1941 the stadium was seriously damaged and for a period of 8 years United had to share City's ground. Below you can see the stadium again in 1946. It would appear that the stadium is either still damaged or under reconstruction.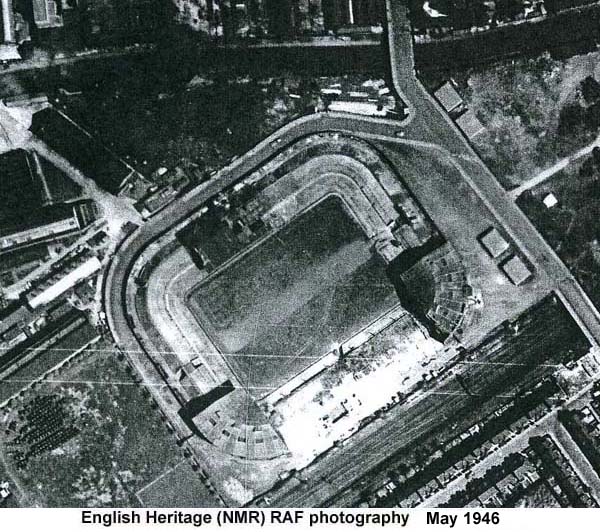 Below you can see Old Trafford again in 1953 by which time the south stand roof and the north stand roof are intact.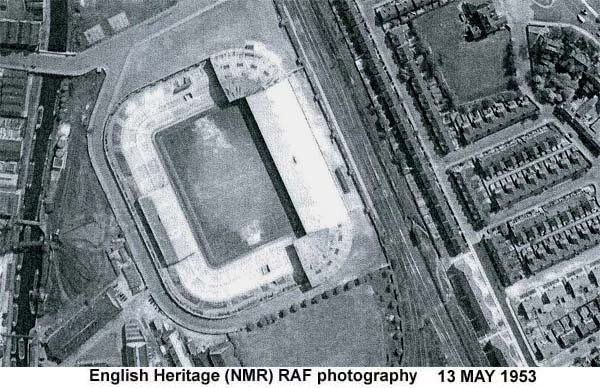 *****************

As a child I was a massive Manchester United fan and I really do remember where I was when the news of the Munich Air Disaster happened. I grew up in Longsight but in 1960 I moved to live in Old Trafford not far from the Cricket Ground and the football stadium. What I didn't realize at the time was that every week when we did games at Ardwick Tech I ran out on to ground that was where Newton Heath F. C. United predecessors had played. On a very modest ground on North Road, in Newton Heath the team which was to become United played their home games and once a week I rode on a bus to play football and cricket on that site.


Many iconic figures have played and coached at Old Trafford and some of them are commemorated in the memorials on the site. Across from the stadium on Matt Busby Way is this statue of George Best, Dennis Law and Bobby Charlton, entitled the "United Trinity".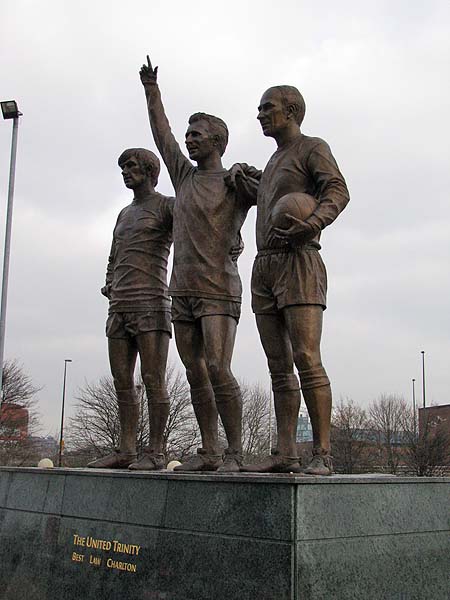 Matt Busby himself stands on the "touchline" above the entrance.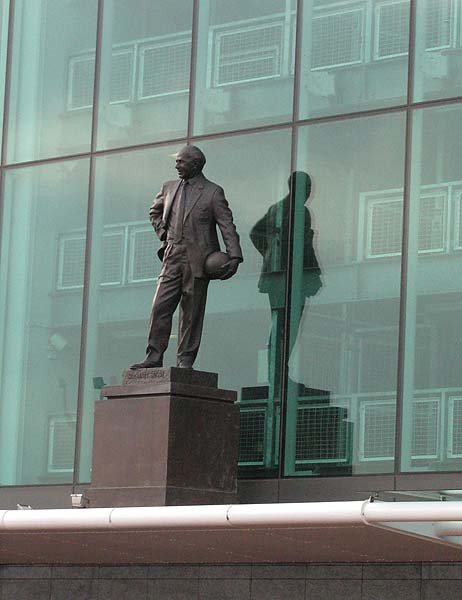 The day that will never be forgotten though is February 6th 1953 when Busby's Babes were returning from a European fixture and their plane crashed at Munich airport. The clock that marks the moment of that crash has been moved from the front of the stadium and is now afixed to the side of the East Stand.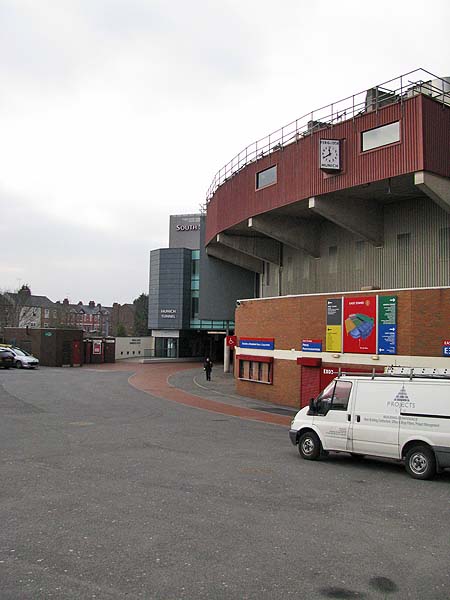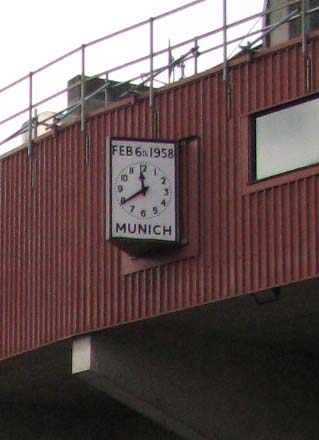 Nearby stands another memorial to those who died in the crash.