National Works, Old Trafford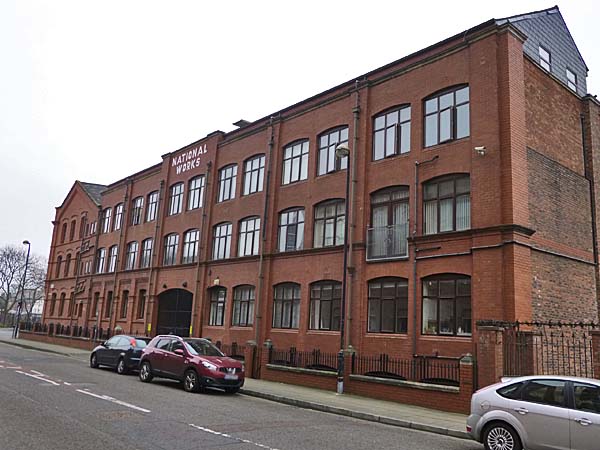 If the name on the Empress Street side of this building means anything, this was built as a factory and features an entrance on this street for lorries to access the works. I have found no information so far about the building but I have included it on the website in the hope that one day I will uncover its story. I am also unclear as to whether or not it is distinct from, or associated with, the building at the far left above that faces out onto Chester Road. The buildings share similarities of design and the low wall and railings that front the National Works carry on to enclose the Chester Road building suggesting a connection.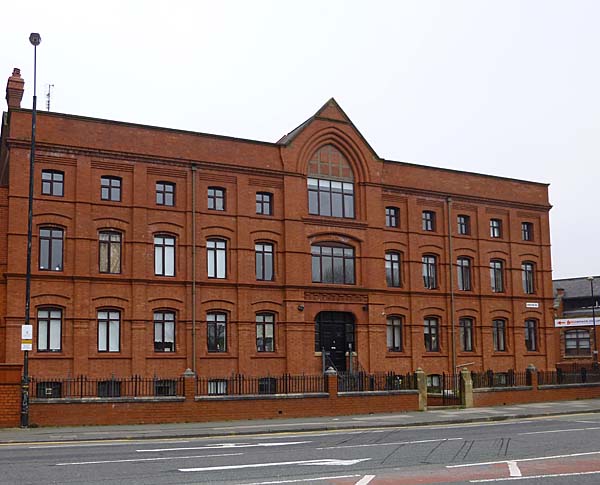 Whatever the history of the building is, today 384 Chester Road (and perhaps the National Works behind it) has been converted into apartments.