The Joseph Holt Brewery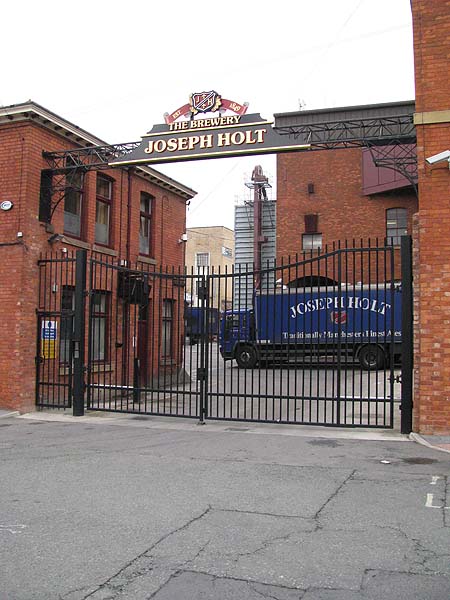 The stone plaque on Bent Street in Cheetham declares that Joseph Holt's Derby Brewery was built in 1860. Joseph Holt was the son of a weaver in Unsworth, a village north of Manchester. When he moved to Manchester he became a carter at the Strangeways Brewery. At a later date he opened up his own brewery behind a pub in Oak Street. As business improved Holt moved to the Ducie Bridge Brewery in 1855. Five years later he purchased the land on which he constructed this brewery at the junction of what is now Empire Street and Bent Street.

When Joseph handed the reins over to his son Edward in 1882 the brewery had established a chain of 20 public houses. When Edward died in 1928, the company was passed on to his son, also named Edward. To this day the company has remained in the family and the Holt Brewery website lists 135 Holt pubs.