These ITV Studios, located across the Ship Canal from Media City, are the new home of Coronation Street. This production facility, featuring the latest version of the outdoor set for Coronation Street, came into use in 2014 after the company left its Granada Studios facility on Quay Street. A pdf document on the ITV website outlines the story of this new venture. It explains that Jenkins Design Services Limited were engaged by ITV to,
"... take on the roles of lead architectural consultants and designers in 2008 on both the Coronation Street set relocation and state-of-the-art production facility."
This new building occupies a brownfield site that has been vacant since the closure of the Salford Docks and the Trafford Park Industrial Estate. The area is indicated on the aerial photograph below which dates from 1946. The dry docks that you can see next to the site are still there today although clearly not as active as in the 1940s.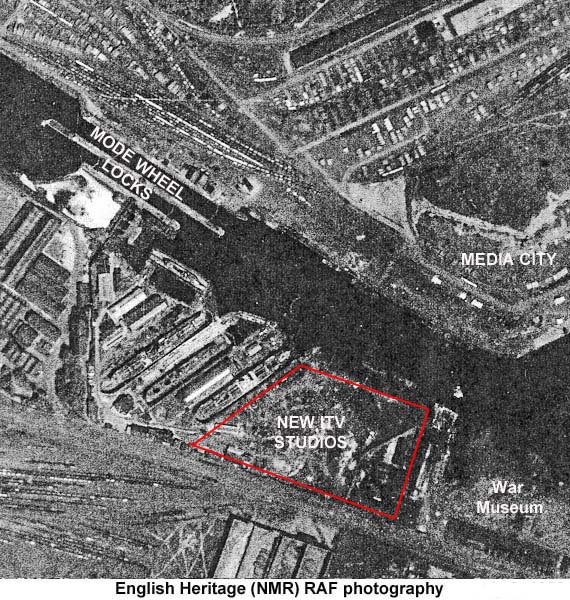 These images were taken in March of 2014 after the transfer from Quay Street but, as you can see, the landscaping of the site was still a work in progress.