Duckworth's traded in the flavouring and essence business for 118 years, 107 of them on this site.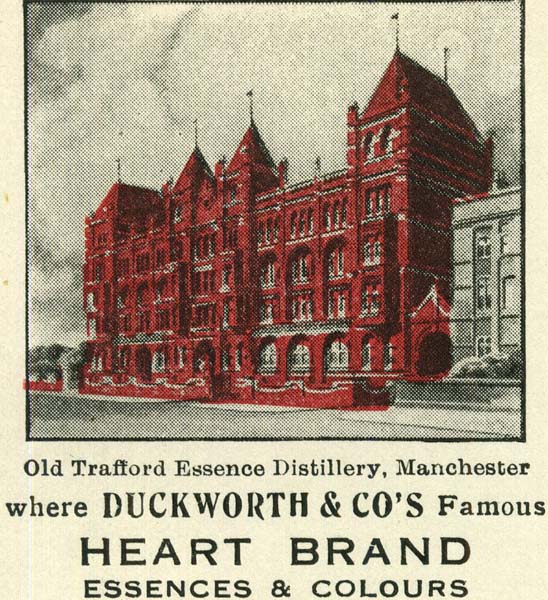 In 2003 the company was taken over by the food giant Cargill. At the time of the takeover the company was still owned and operated by the Duckworth family.
When Cargill left the site, the building sat unoccupied and waiting for a new tenant. Sensationally, it appears that it has one because newspaper articles dating back to October of 2007 reported that the building had been purchased for £3.6 million by The Church of Scientology. The Times reported that,
"It plans to turn the five-storey building, near Old Trafford, into "a place of worship and religious instruction"
. Moving closer to the present the Free Press reported on May 14, 2010 that,
"
The movement's website has started advertising the building as one of several across the globe it plans to open in "2010 and 2011", and describes the building as: 'once a monument to the first modern industrial city, this converted cotton mill will soon be home to the Church of Scientology of Manchester. It's designed to service Manchester's work force—long the backbone of Northwest England.'
I'm not sure where they got the idea that it was once a cotton mill. Everything I have read suggests that the building was built for Duckworth's.