Dock Offices - Trafford Road - Salford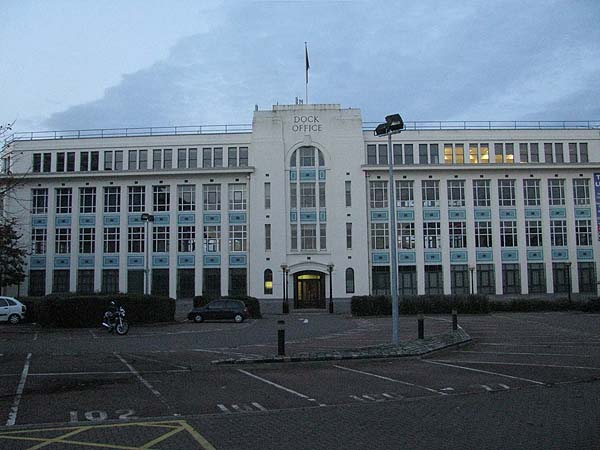 The Dock Office sits beside Trafford Road in Salford. This Grade II listed building, designed by Harry Fairhurst and Son, was built in 1925. Beside the building is the former gateway, also by Fairhurst, that once provided access to the docks. The words "Manchester Docks" once ran across the top of the gateway. On either side are sculptural motifs of a ship's keel projecting out from the stonework.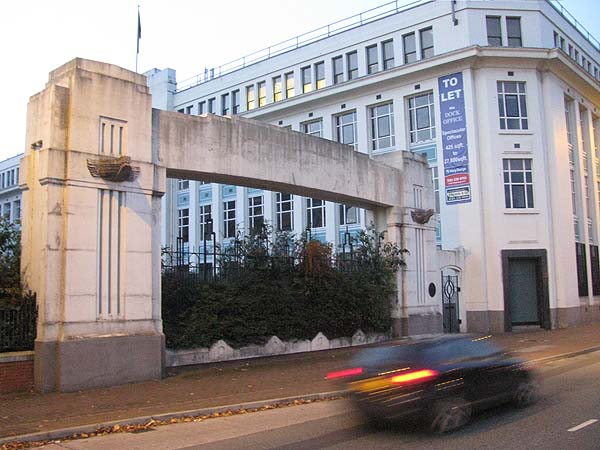 The arrow on the aerial photograph below, taken in the 1940s, shows the location of the gateway and beside it the E-shaped dock office.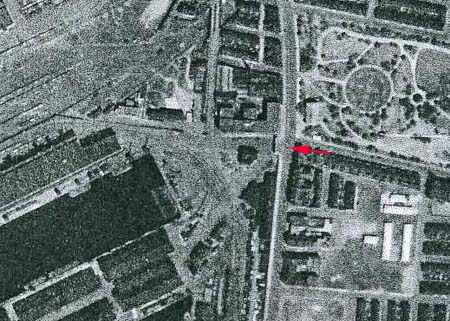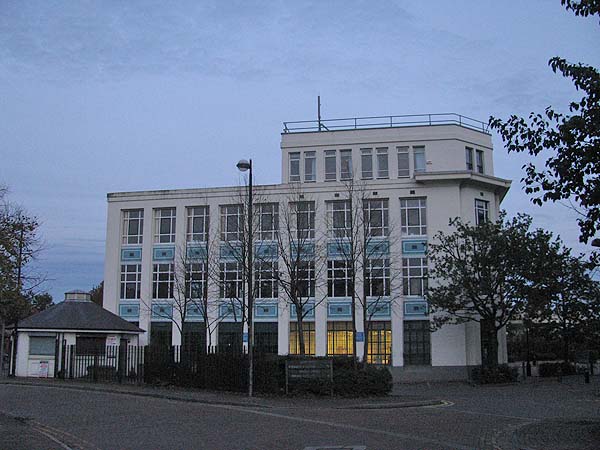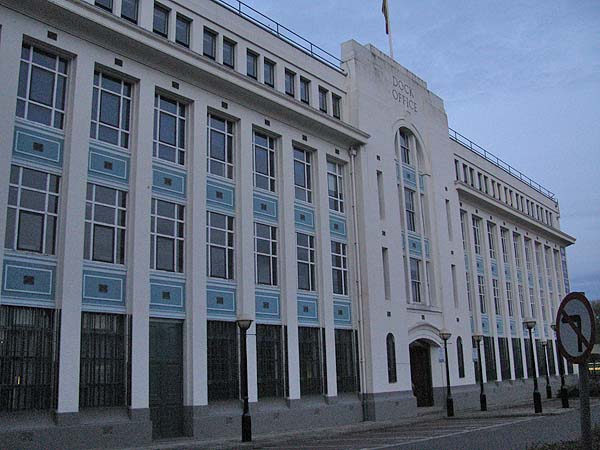 Pevsner describes the office building as
"Stripped classical style, concrete, E-plan. Four storeys with a central projecting plyon-like bay with a full height arched window.
"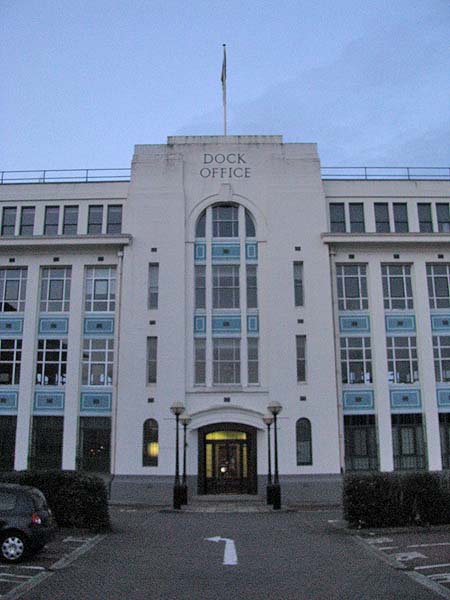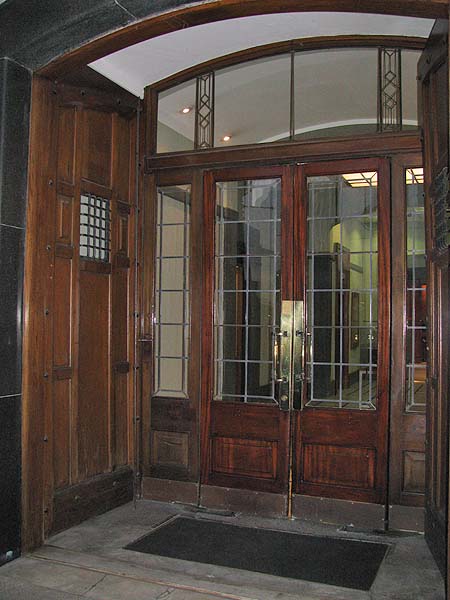 On the right hand side of the entrance gateway you will find a plaque commemorating the opening of the Manchester Ship Canal by Queen Victoria on the 21st of May 1894.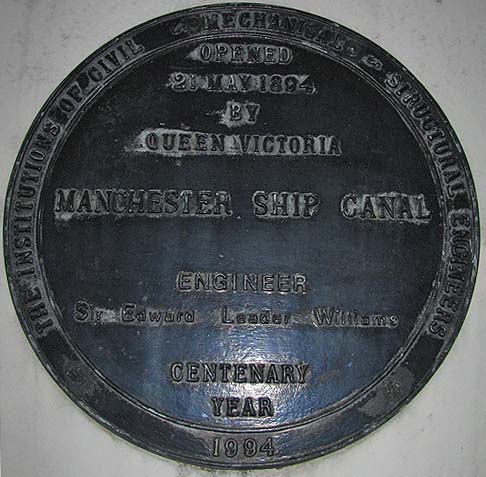 Close Window