The Cavendish - Cavendish Street, Hulme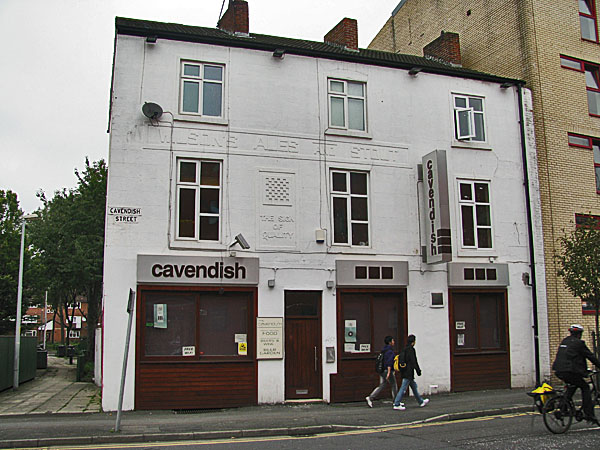 This building is home to a drinking and eating place called "Cavendish". Clearly it was once a Wilson's pub and if you click on the link below you can see it in 1958, when it was known as Clynes Wine Bar.

According to the Pubs of Manchester website the story behind Clynes Wine Bar is that,
"(Thomas Clynes) took over the Cavendish Arms on Cavendish Street and renamed it Clynes Wine Bar which lasted about a century."
The website adds,
"Clynes was the most rough and ready boozer I've ever been in, genuine hardcore Irish place. It was called a Wine Bar as it allowed it to stay open all day in the dark licensing law days - I doubt anyone ever drank any wine though .... Clynes eventually sold up to Naval Brewery of Hulme and the Clynes Vaults and Clynes Wine Bar both passed to Wilsons Brewery."