The Brunswick Estate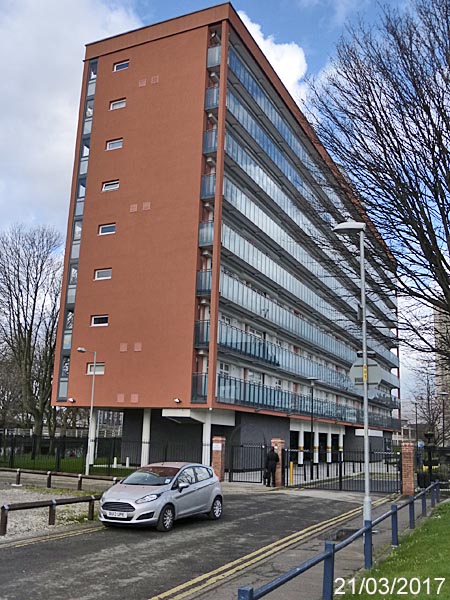 The Brunswick Estate lies on the southeast edge of the city centre. It is dominated by 1970s council housing. The housing comprises two storey houses built in the late 1960s and early 1970s, together with maisonettes as well as low and high-rise flats. There are three, eight storey blocks. The block in the image above is called Lockton Court. The estate was recently involved in a PFI project to renew the housing and develop the community.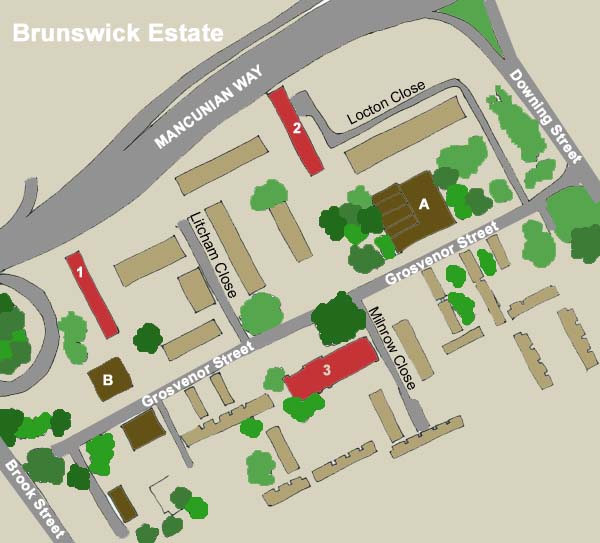 | | | |
| --- | --- | --- |
| 1. Lamport Court | 2. Lockton Court | 3. Silkin Court |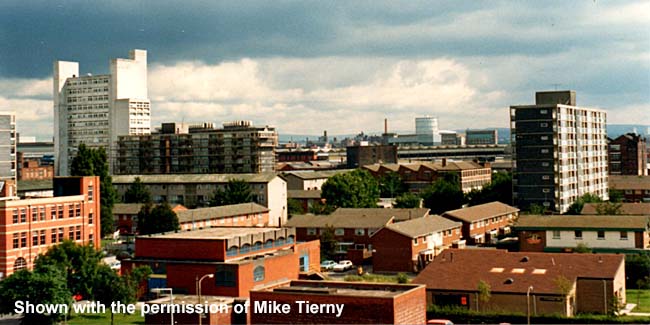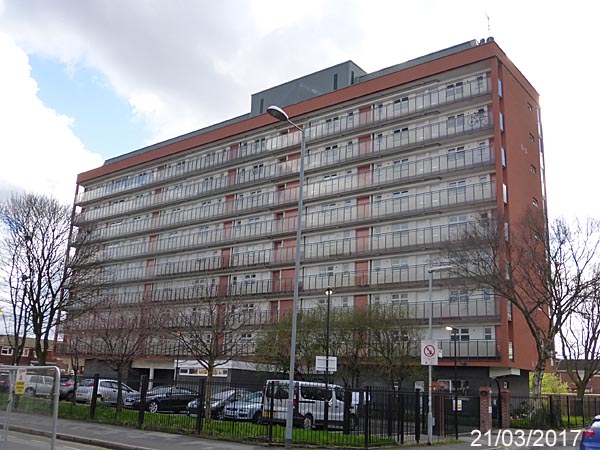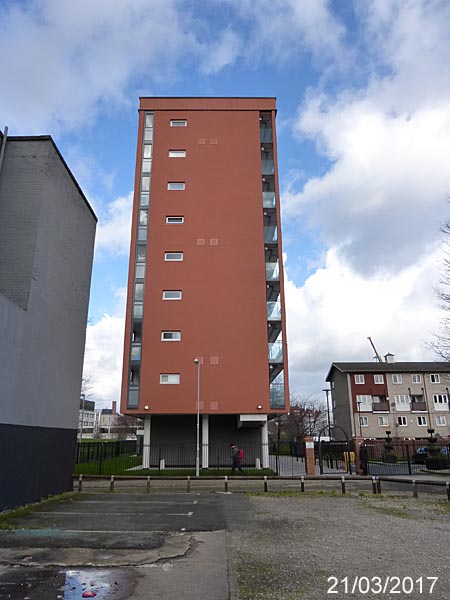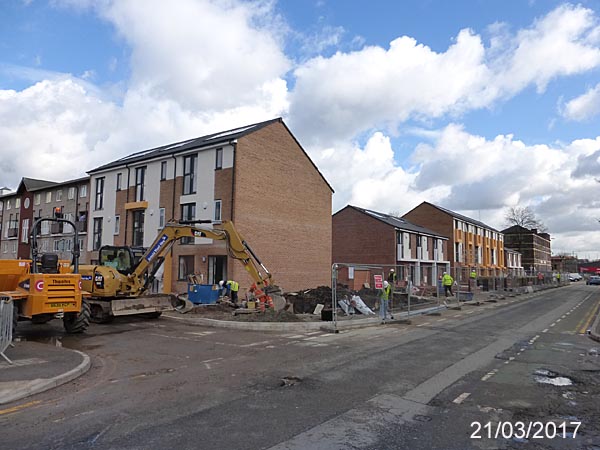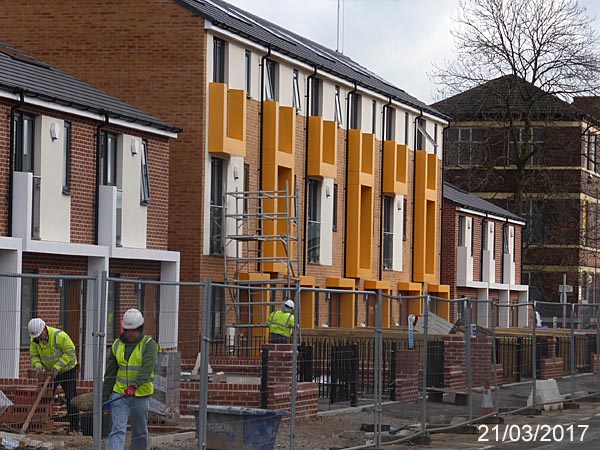 *********************

The Brunswick Estate from Grosvenor Street
-
July 2010


factory/warehouse marked "A" on the map above.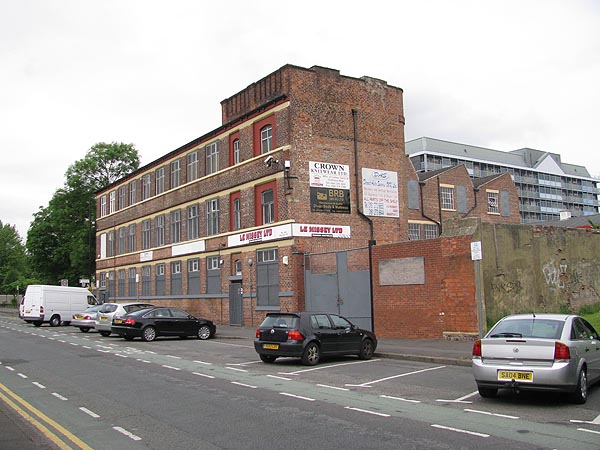 Lockton Court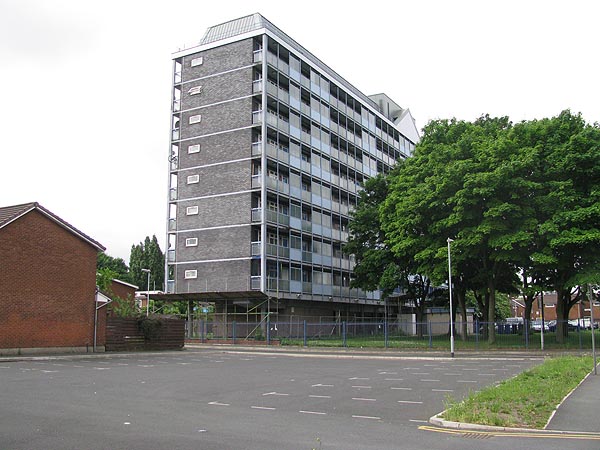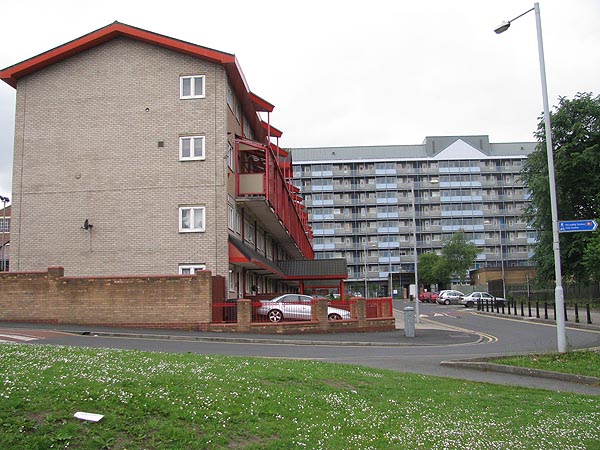 Looking south.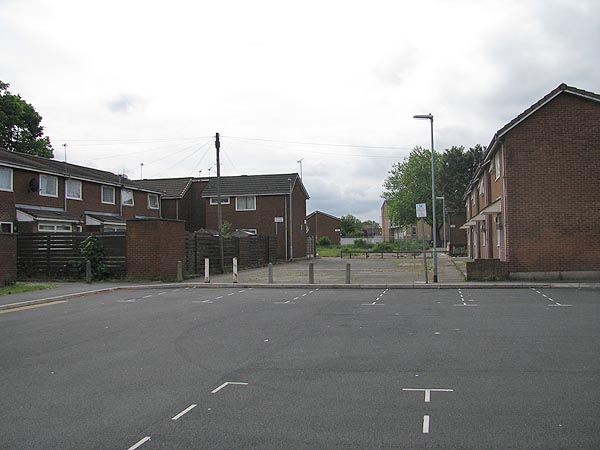 Looking north.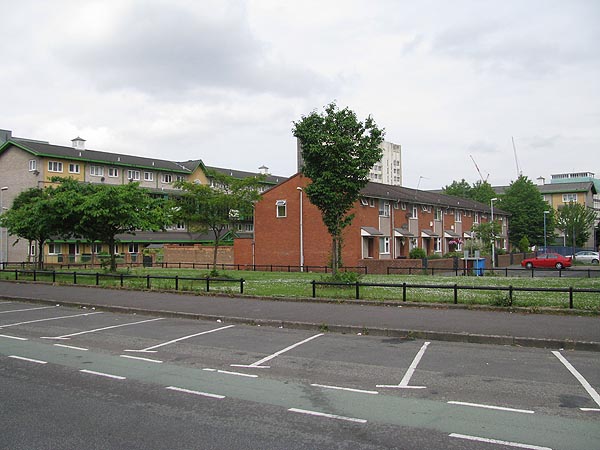 Looking back at Lockton Court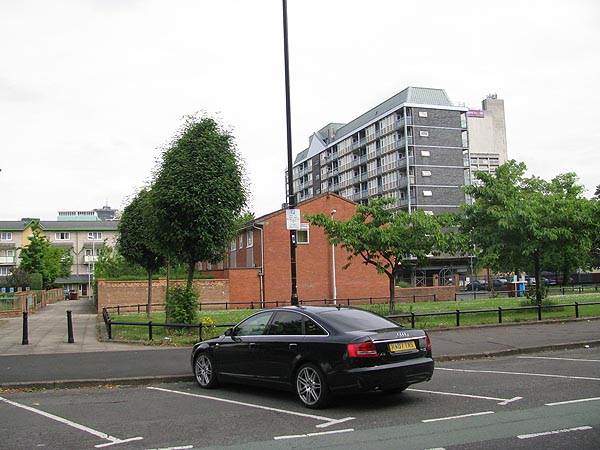 Lamport Court beyond Litcham Close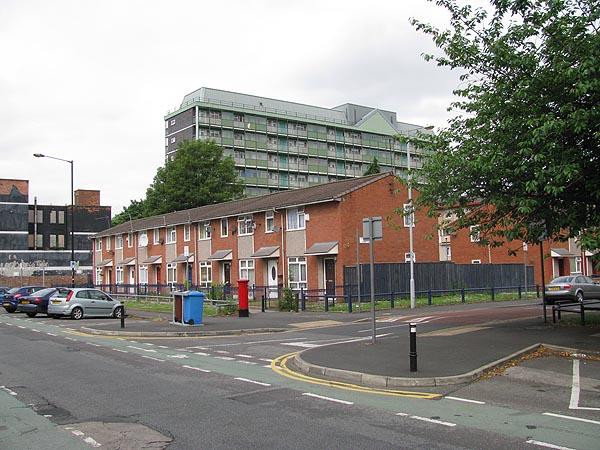 Looking north along Litcham Close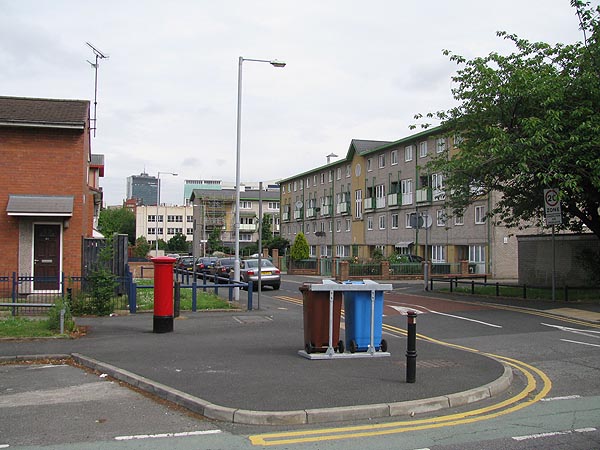 Lamport Court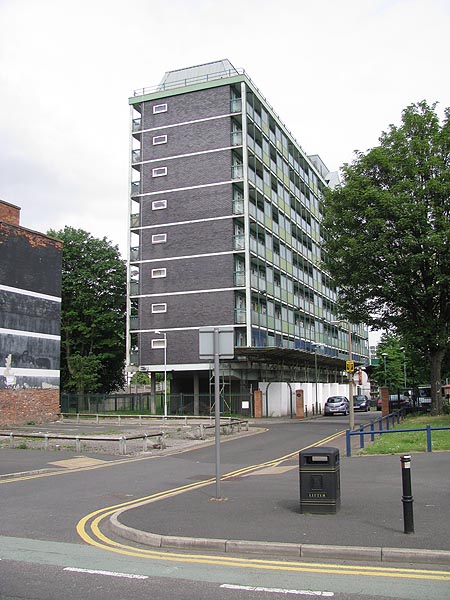 Former commercial building marked "B" on the map above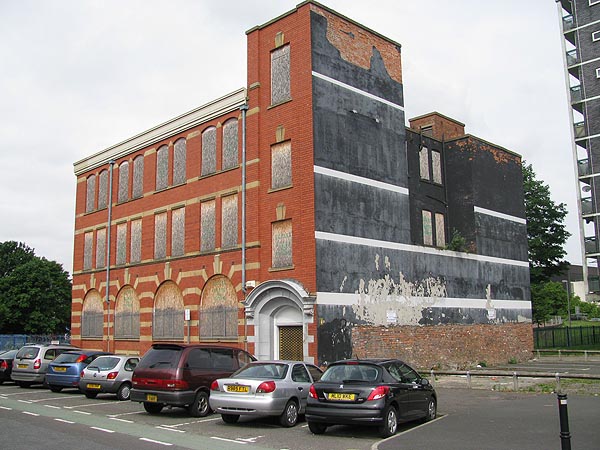 Lamport Court






The underpass, beneath the Mancunian Way sliproad, near Lamport Court.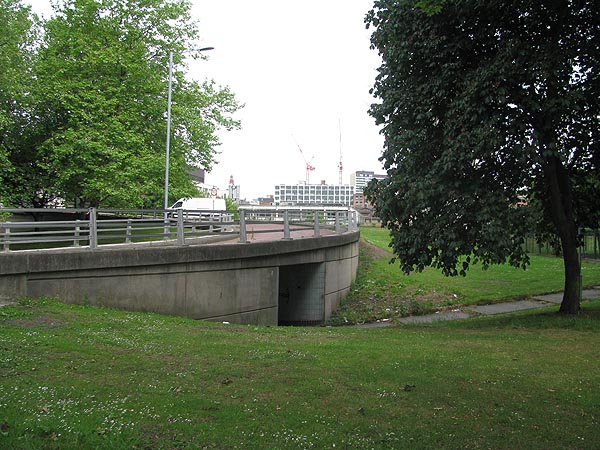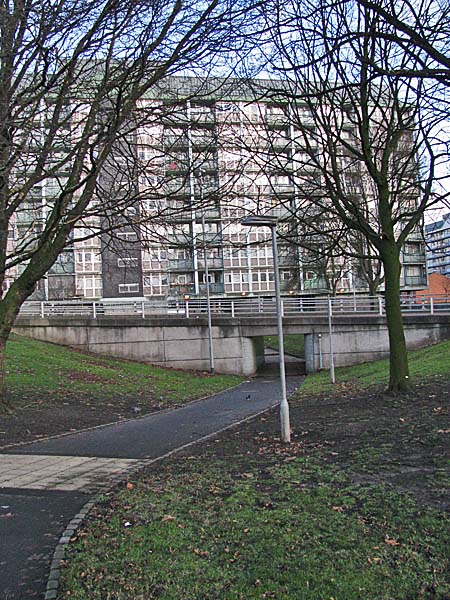 *********************



Below is a collection of slides taken in the 1970s showing the estate not long after it was built.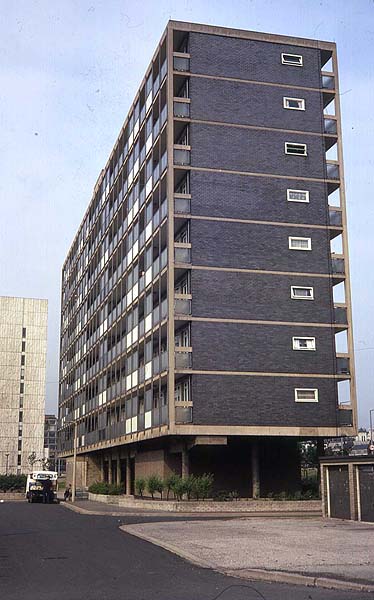 Lamport Court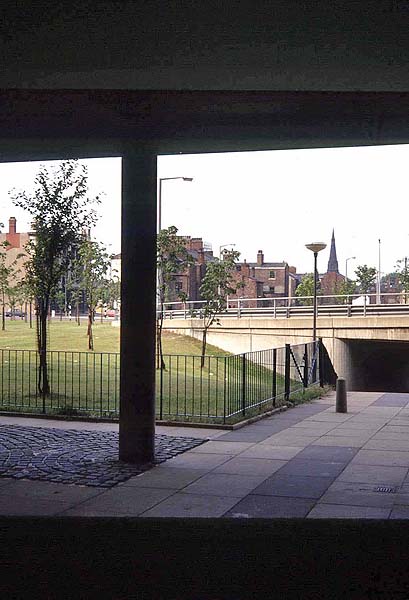 The underpass from beneath Lamport Close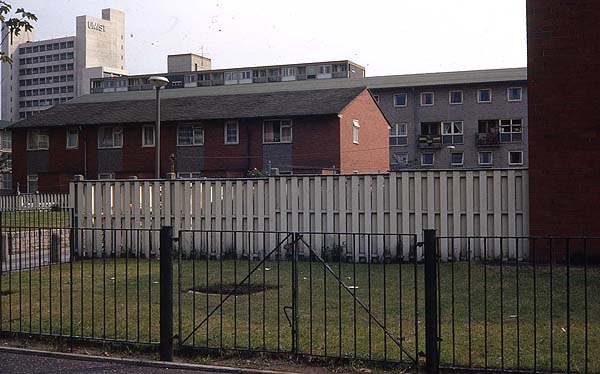 Lockton Court peeking out over the roofs. The Maths & Social Science Building in the background.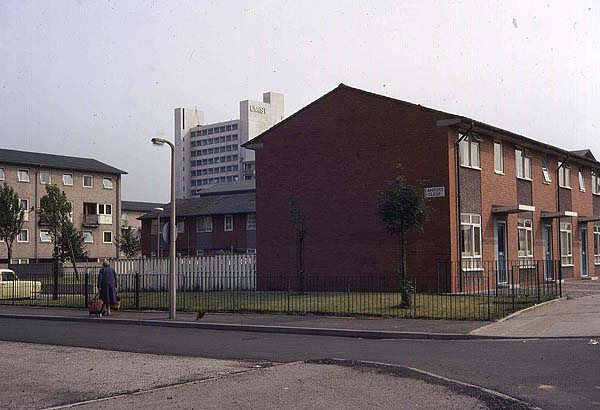 Lamport Close





The edge of Silkin Court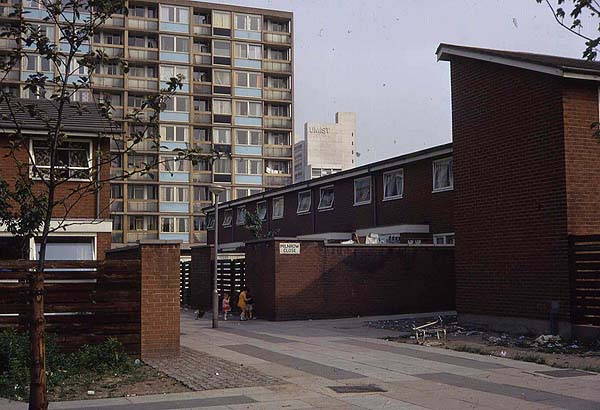 Silkin Court from Milnrow Close





Lockton Court above and under construction below.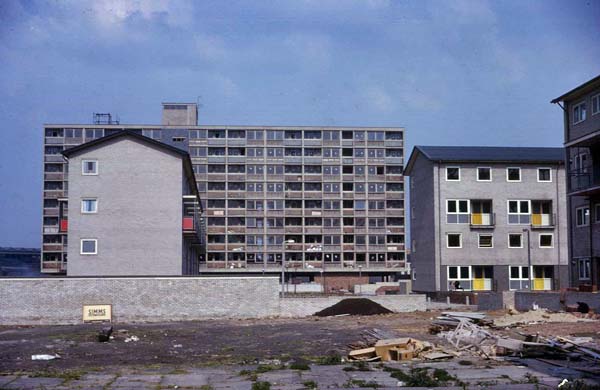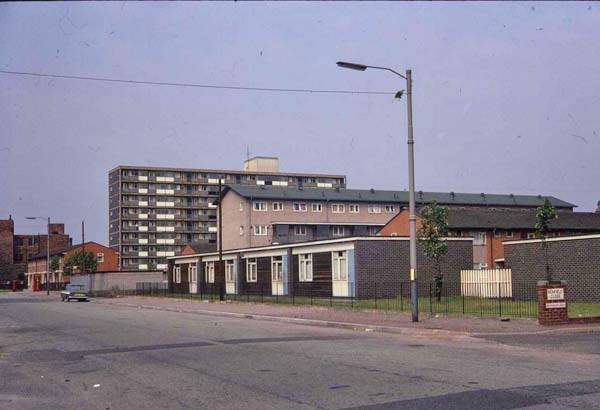 Lamport Court from Grosvenor Street.


*************************



The estate was built in the 1960s and 1970s but before this the area had looked quite different. The red area on the image below is roughly the area of the estate.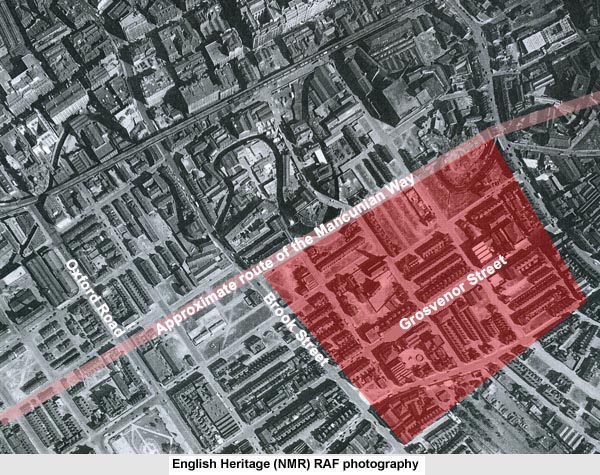 The image above was taken by the RAF in 1953. As you can see the Mancunian Way had not been built and the River Medlock was still meandering unculverted across what is now the old UMIST campus. There is a lot of evidence of war damage and among the commercial buildings are rows of old terraced housing.

Below is an image taken in the 1960s from Brook Street looking north towards the city centre. It shows the old mill which was incorporated in the UMIST campus and the first new UMIST buildings. The area between has been cleared, in part for the construction of the Mancunian Way, but also for the Brunswick Estate.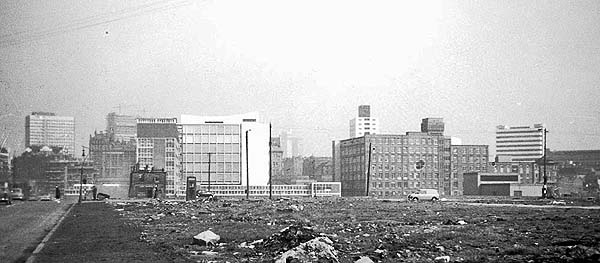 Close Window