This building, at the corner of Chester Road and Great Jackson Street is apparently unoccupied in January of 2011, and awaiting redevelopment by Dandara into "luxury city centre apartments". The building is something of a survivor, surrounded as it is by parking lots on unoccupied land.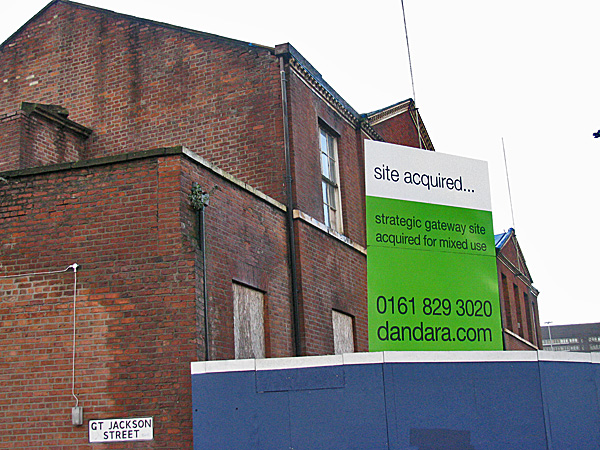 It can be seen on the 1849 map as two semi-detached buildings with formal gardens on the Chester Road front. As you can see, the portion of the building on the left (shown in the image immediately below the map) is occupied by "The Bridgewater Trustee's Office". I have seen it suggested that it was built in 1788.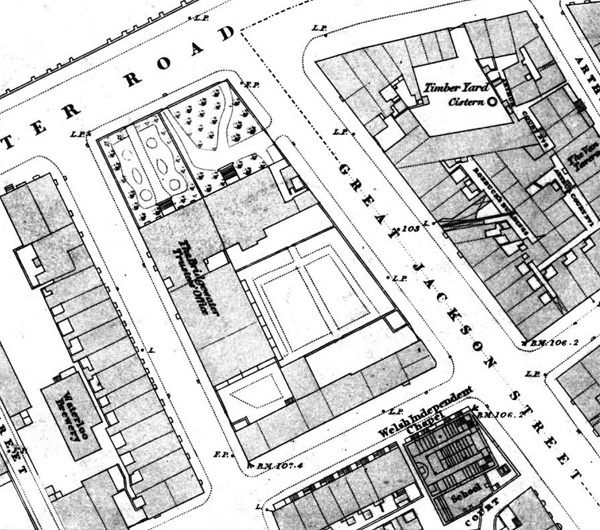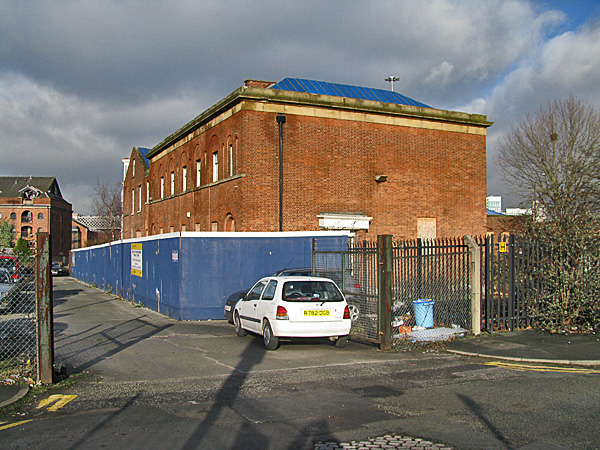 Sources suggest that the building was in fact the main office of the Bridgewater Canal Company and before that it was an officer's residence for the Manchester Regiment.