The British Muslim Heritage Centre is located in approximately 8 acres of ground beside College Road in Whalley Range.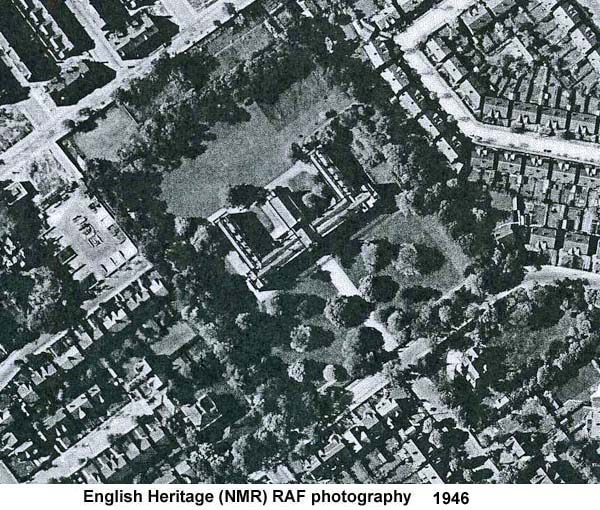 The Centre's web site says this of its vision:
"
The British Muslim Heritage Centre (BMHC) will help bring people together and shape a cohesive British society through providing services and facilities for the community regardless of their ethnicity, origin and background. The BMHC is a place that will inspire, attract and act as a positive force for change within the British society. The BMHC aims to adopt a holistic approach in supporting community development and combating racism, intolerance and lack of understanding of other cultures."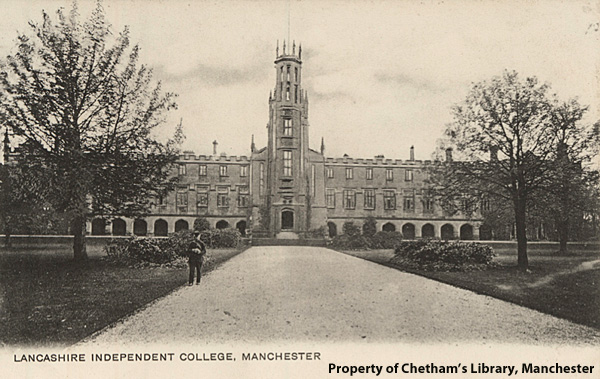 The building was designed by the architectural practice of Irwin & Chester and built between 1840 and 1843. It began life as the Lancashire Independent College, which belonged to the Congregational Church.
Its function was to train ministers for the church. Pevsner says that it has,
"A long, very impressive, ashlar faced Gothic front"
and,
"In the middle a tall fanciful tower, its top with openwork, parapet and pinnacles octagonal and transparent." "The entrance hall and assembly hall ... were rearranged by Waterhouse in 1876 - 80."


When the Independent College closed the building became the headquarters of the GMB union who used it as a training centre. In 2003 an article in the Manchester Evening News documented the fact that the GMB had decided that they could no longer maintain their occupation of the building and planned to sell it.