The Congregational Church - Wilmslow Road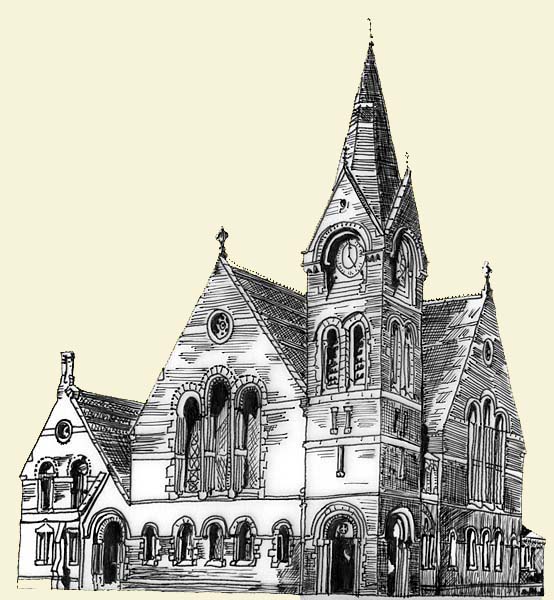 The Congregational Church, on Wilmslow Road, near the junction with Dickenson Road, was a creation of Alfred Waterhouse, the architect of Manchester Town Hall, Owens College and the Natural History Museum in London.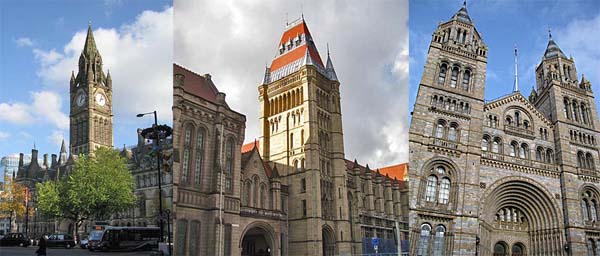 It was built between 1863 and 1864 and Pevsner describes it as being, "
Heavily Gothic, of darkened brick with a high NW tower. The tower has four steep gables and a short spire".
It was built at a cost of £4,600 and offered 600 free seats.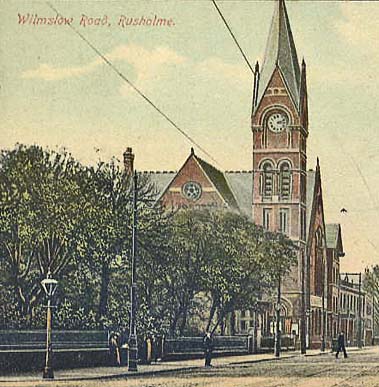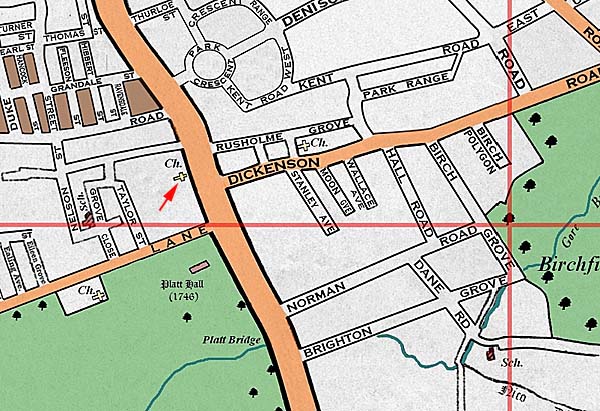 The map segment above is shown with the Permission of Eric Rowlands of the Artus Family Website.



The church is indicated in the map above and the aerial photograph below, dated 1953.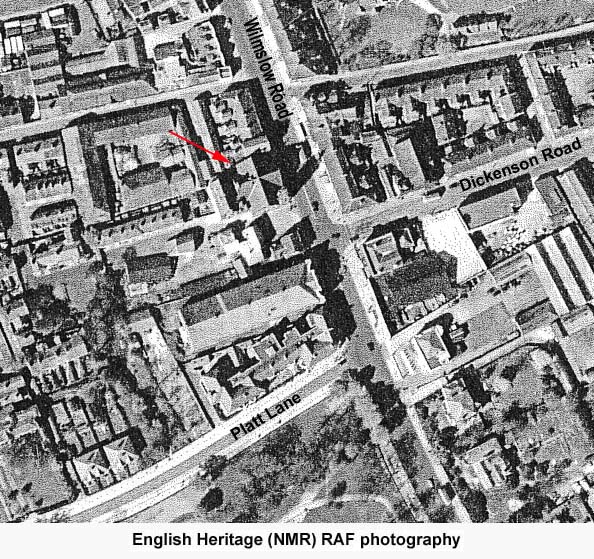 If you click on the link below you can see the church in 1959, by which time it was already closed as a church.

Congregational Church 1959

The church was demolished in the 1970s. Below you can see the site in 2008. The image was taken across from Platt Lane looking north along Wilmslow Road. The Congregational Church was located on the left-hand side of Wilmslow Road near the double-decker bus that is on that side of the road.