John J. Parkinson-Bailey in his book, "Manchester - An Architectural History", says that "by 1816 there were seventy district coaches" serving Manchester, "fifty-four set out every day and sixteen others three times a week. Trade between London and the provinces was increasing rapidly, and hotels sprang up on Market Street and the top of Mosley Street to cater for travellers." Among those was the Royal Hotel, which stood at the corner of Market Street and Mosley Street. The image below is shown here with the permission of
Chetham's Library
. It is from the library's Cedar Street Slides collection and it shows a busy Piccadilly with the hotel in the background.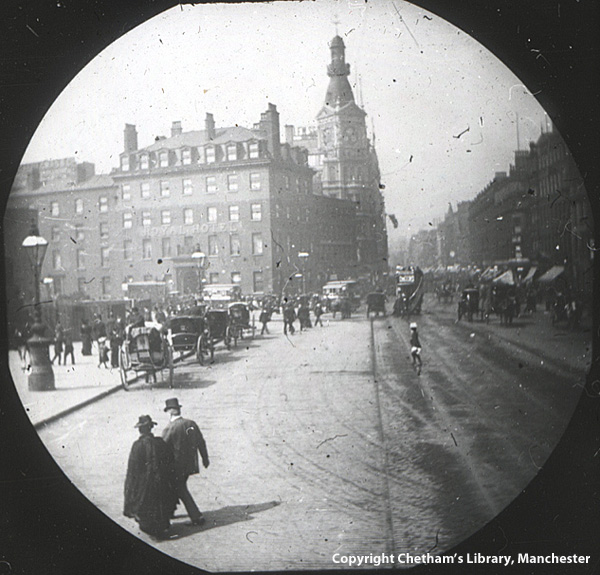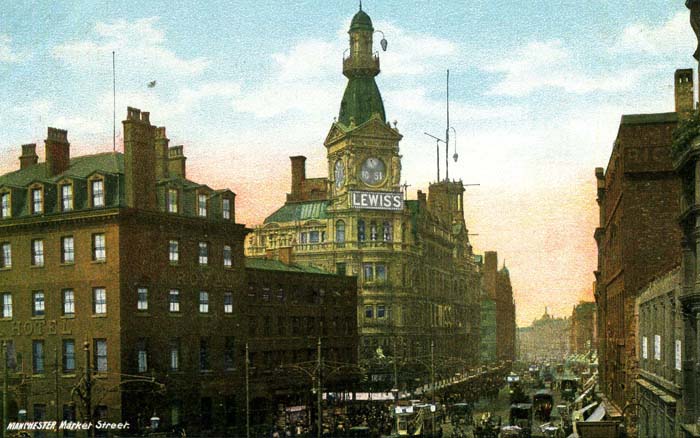 In 1877 David Lewis, a successful retailer from Liverpool, built his "Emporium" next door on Market Street.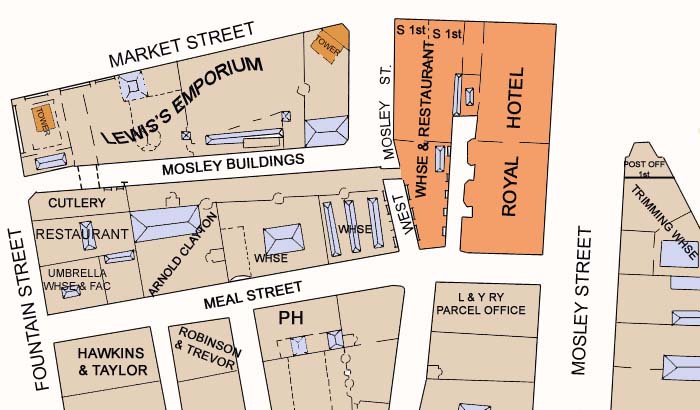 The drawing above shows the layout of the Royal Hotel and Lewis's and the confuguration of the streets in 1888. Below is a view from Market Street with the Royal Hotel just visible as the lower block on the far left.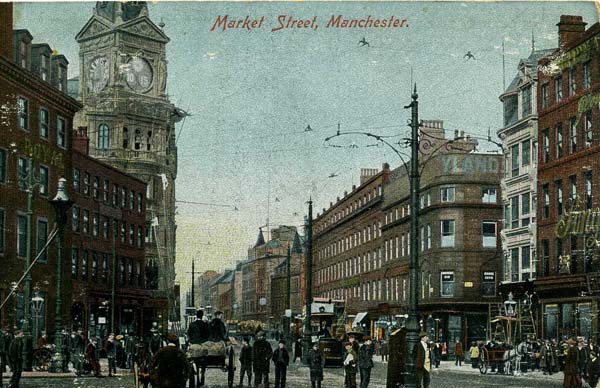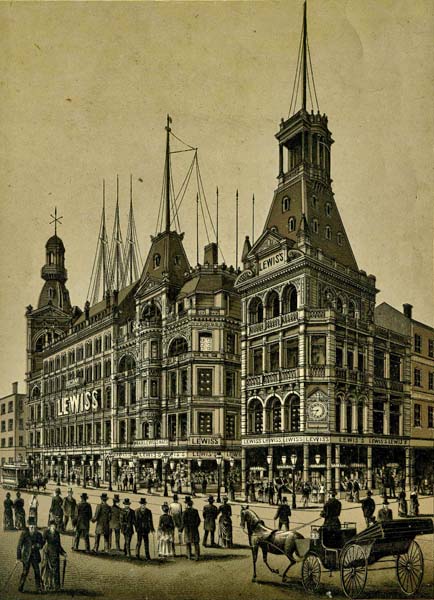 In 1908 the Royal Hotel was demolished to make way for an extension to the Lewis's Store, see below.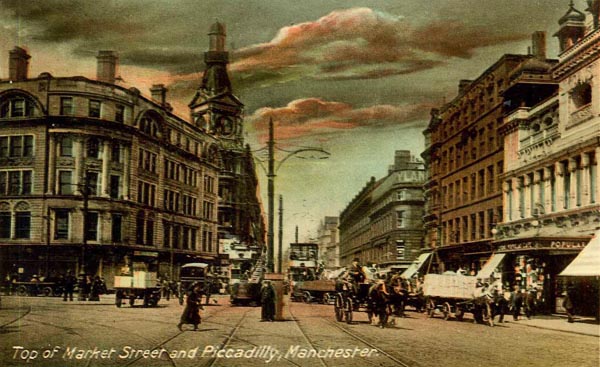 Then in 1915 the old Lewis's Emporium was replaced by a new store that enclosed the back street called Mosley Buildings and extended to Meal Street.
The corner looks a lot different today.