Railway Hotel 1910
The hotel sat above the Gaythorn Tunnel that carries the Rochdale Canal beneath Deansgate into the Castlefield Basin where it joins with the Bridgewater Canal. The red arrow on the aerial photograph below, which dates from 1953, indicates the Railway Hotel. The Letter A indicates Whitworth Street West, B is Deansgate Station and C is Deansgate.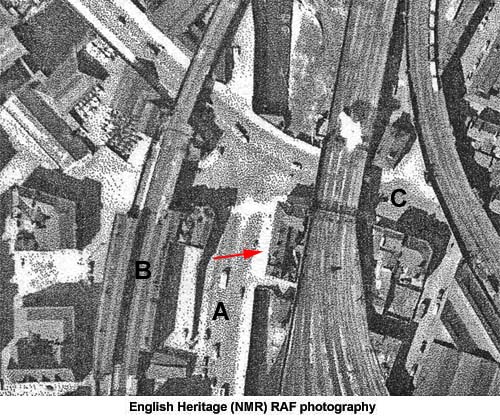 The Railway Hotel was clearly on that site for a long time. Below is a segment of the Adshead Map (shown with the permission of Chetham's Library), which dates from 1851 and the hotel is shown as the Railway Inn. This was before Central Station was built and therefore before the railway line crossed Deansgate behind the hotel.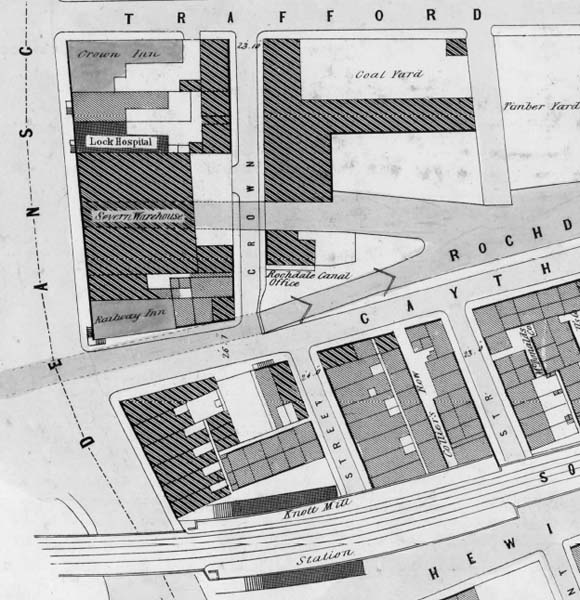 The 1845 map also shows the hotel but at that time it had a different name. It was called The Runcorn, Worsley & Wigan Boat House Public House. So since it was demolished in the 1960s it seems that the hotel stood on that corner for at least 120 years.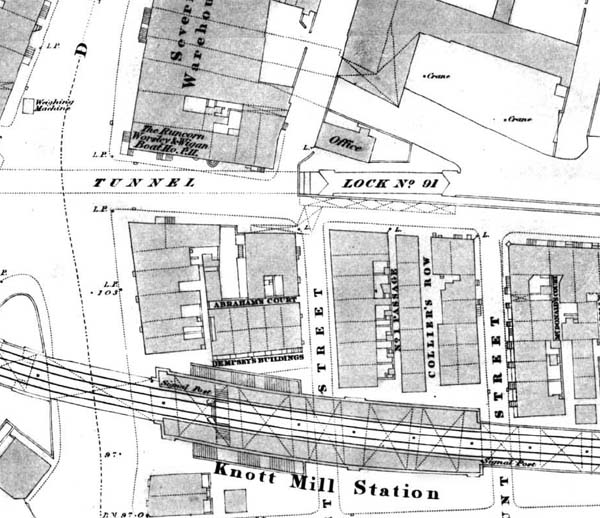 Today a staircase occupies the corner carrying passengers up to the Metrolink Station and providing access to the bridge that crosses Whitworth Street West into Deansgate Station.