The Milne Building - Mosley Street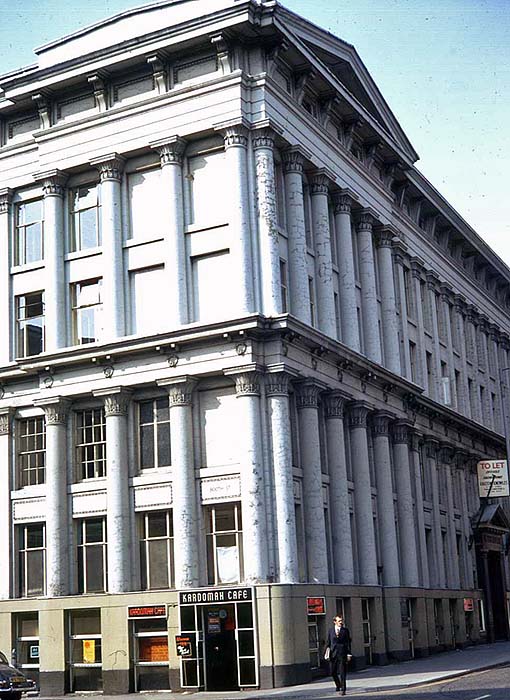 The Milne Building once stood on the north side of Mosley Street. It was described by Pevsner as "The most startling warehouse of Manchester". It was built in the 1840s and as the plan below indicates it was occupied by Dawson, Halliwell & Co and the Calico Printers Association.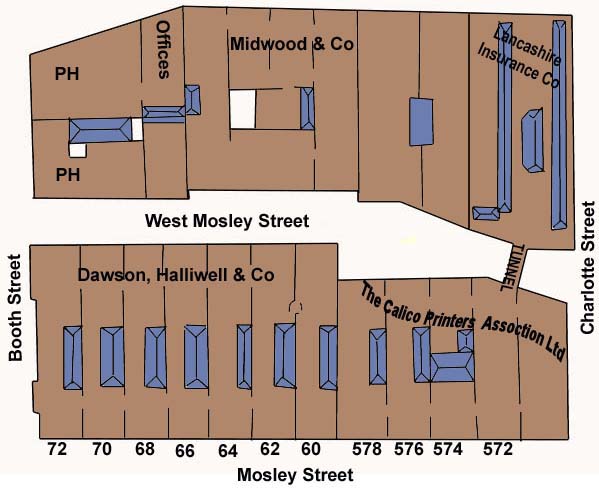 It can be seen in the aerial photograph below from the mid 1940s, outlined in red.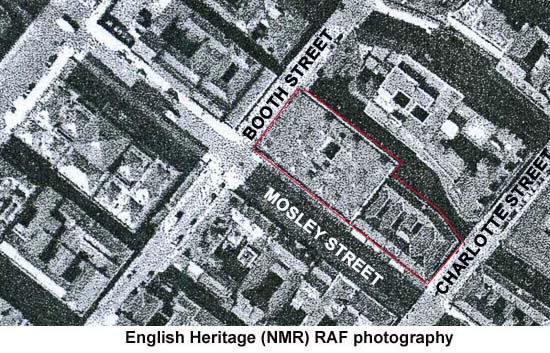 In the 1970s the Milne Building was demolished to make way for a concrete and glass structure designed by Crickshank & Seward for the Eagle Star Insurance Company. It can be seen in the image below, indicated by an arrow. The image is shown with the permission of Dr. Neil Clifton.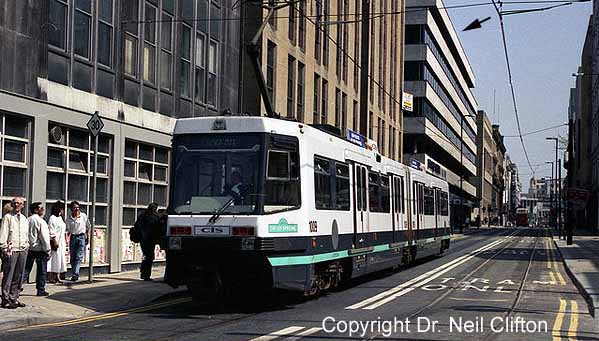 Eagle Star House was completed in 1973. However, it was in turn demolished in 2005 to make way for a new 8 storey office building for Cobbetts the law firm. Cobbetts House is seen on the left in the image below.