The OS map below, dated 1844, shows Market Place running away from Market Street and creating a rather wide area which the map indicates is the location of a "flower, fruit, vegetable and poultry market". I have also seen the street referred to as Victoria Market. Beyond the Old Wellington Inn, in an area referred to then as The Shambles, stood a fish market.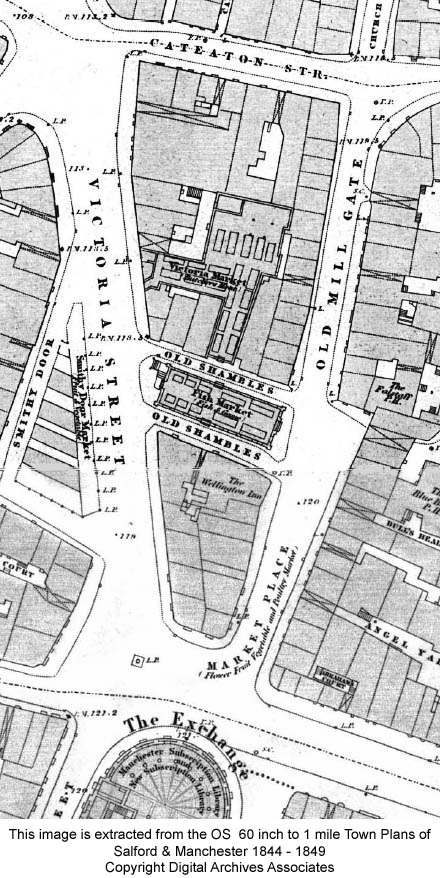 The print below shows the view looking towards Market Street with The Exchange on the right.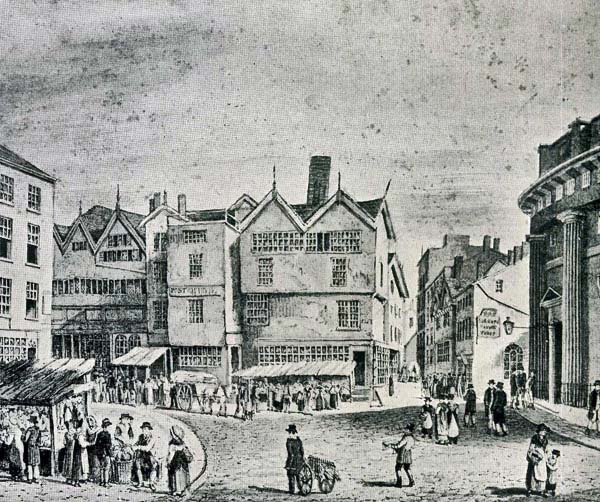 The photograph below shows Victoria Street. The building numbered 2 is Sinclair's Oyster Bar at the far end of the Shambles row. The building numbered 1 must be the one that housed the fish market.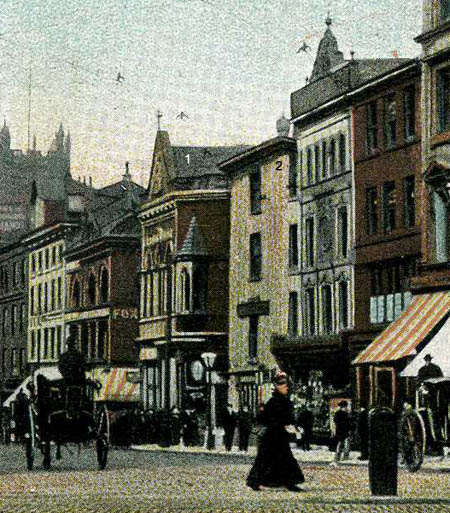 A review of the "Goad Maps Insurance Plan of the City of Manchester" shows Market Place in 1888 in much greater detail. Below is a sketch map I made based on that Goad Map.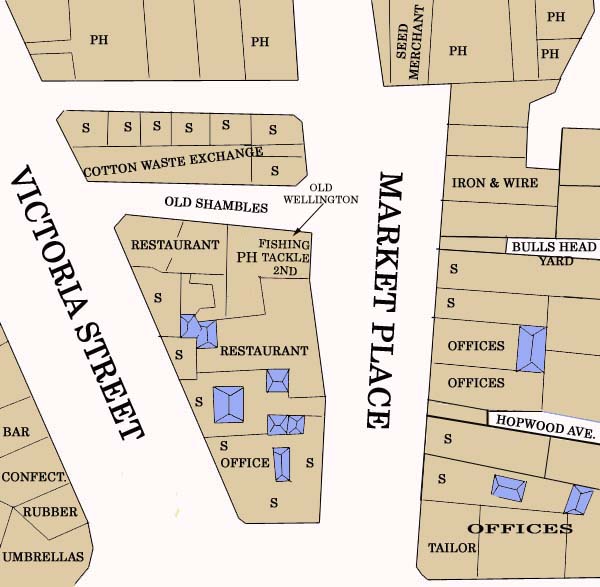 Above the Old Wellington Inn there is a Fishing Tackle shop which features in old postcards of the building. Where Market Place narrows and becomes Old Mill Gate, you can see a Seed Merchant shop which is shown in the photograph below. You can also see that the fish market has been replaced by a "Cotton Waste Exchange" and a series of shops. There is no shortage of public houses or restaurants in the area. The Old Fish Market went through a number of changes throughout its history. Below you see it as the Coal Exchange.