Hotel International stood on the west side of London Road across from Piccadilly Station until it was demolished to make way for Motel One, a 14-storey 330 bedroom hotel scheduled to open in 2015.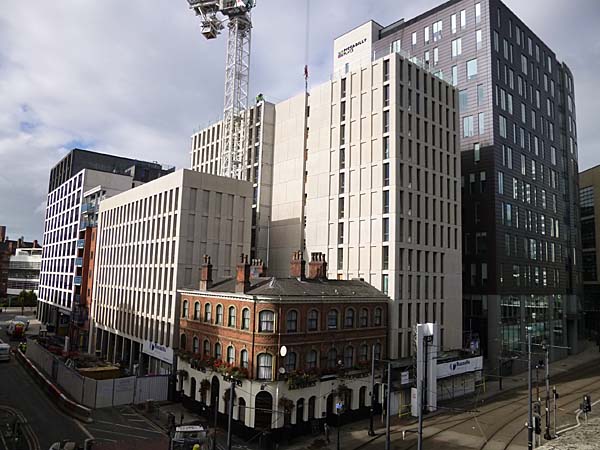 An 1851 map of the site indicates, that at that time, the International Hotel was an office building for the Manchester, Sheffield and Lincolnshire Railway. The map suggests that the L-shaped block was built around the public house on the corner.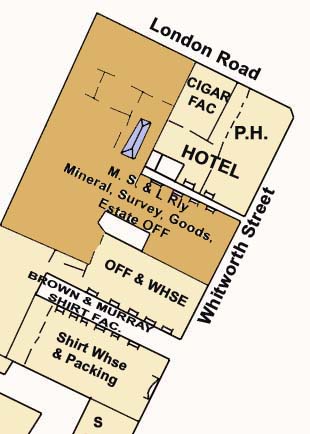 This can be seen in the aerial photograph below.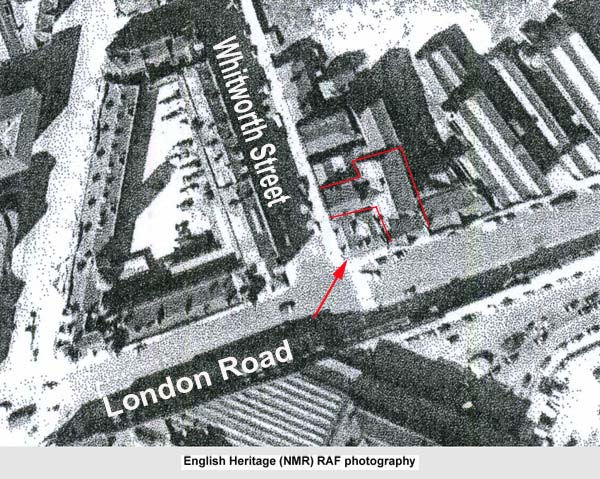 It is clear that the front of the Hotel International is similar in style to the building beside the pub on Whitworth Street.