Beyond Rochdale Road, not far from Angel Meadow, Manchester had its second municipal gas works on Gould Street. You can see it in the aerial photograph above dated 1953. The gas works is outlined with a white line and numbered 5. You can also see it in the Adshead Map below dated 1851 (shown here with the permission of Chetham's Library).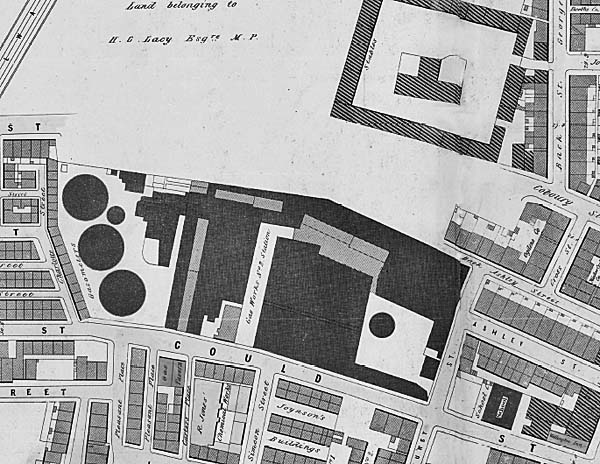 Below you can see the site indicated by a red arrow on a map dated 1885. It appears that this gas works was built in 1824 and it became a Municipal works in 1843.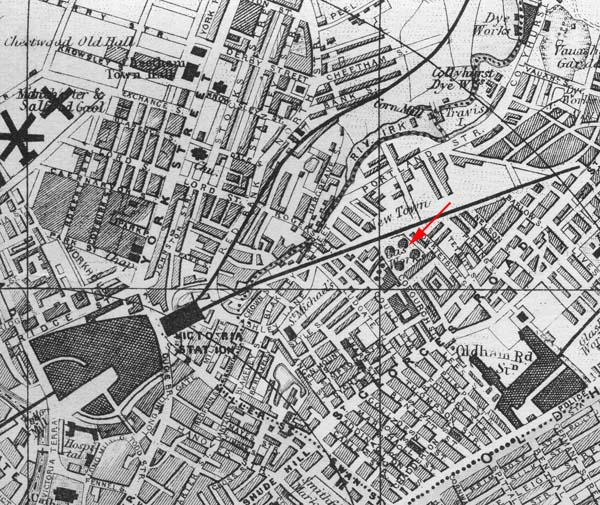 If you click on the link below you can see the gas works in 1958. These images are from the collection at the Manchester Central Library.