47 Corporation Street - Commercial Buildings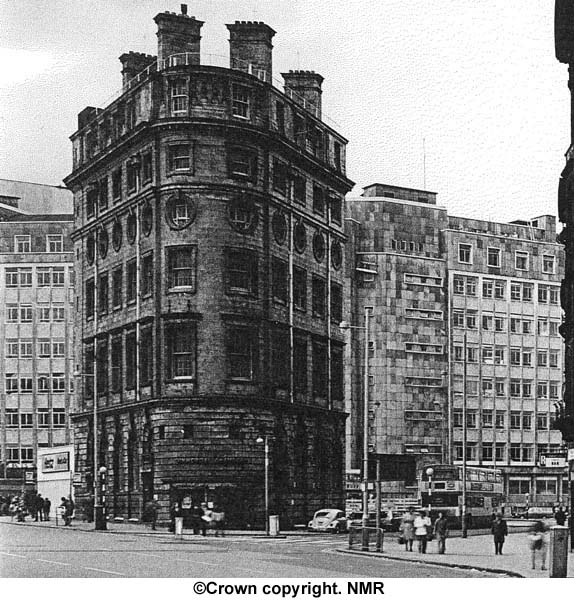 The image above, from the 1960s, shows 47 Corporation Street at the corner of Corporation Street and Hanging Ditch with Longridge House dominating the background. If you visit this location today the scene is quite different, as you can see below.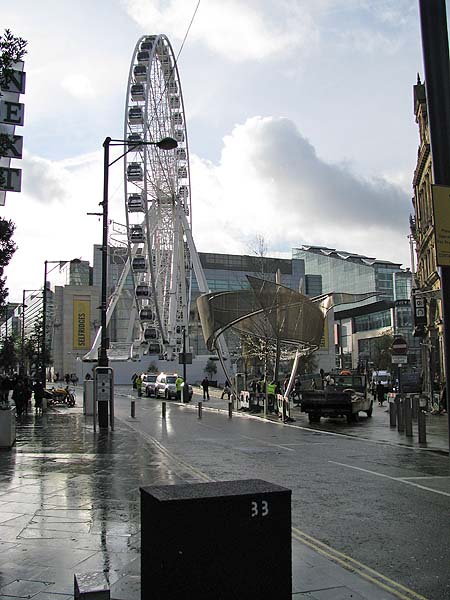 In the 1920s a block of buildings formed an island between Corporation Street, Hanging Ditch and Cannon Street. Among the occupants of the block was the Spread Eagle Hotel.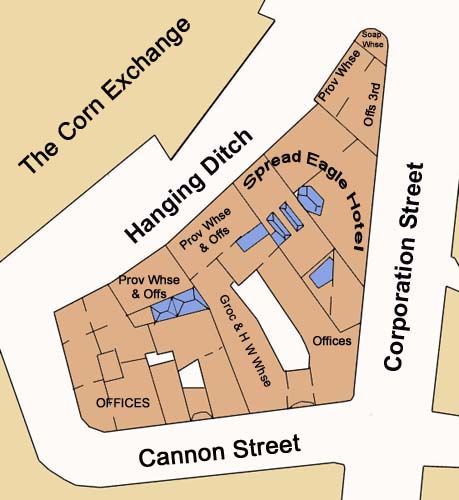 By the 1953 German bombers had reduced it to a fragment of its former self. The triangular building that remained was 47 Corporation Street known as Commercial Buildings.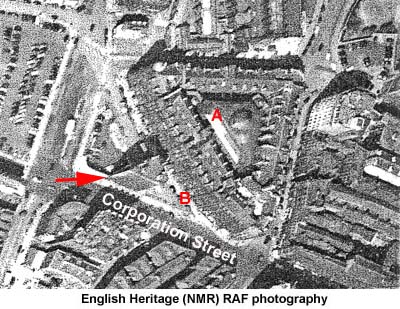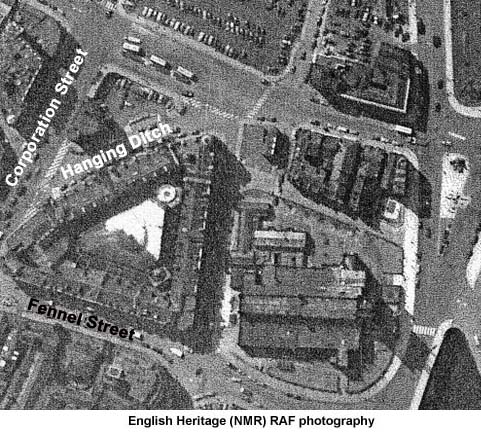 The space left by the demolished buildings was occupied by a car park and, as you see, by a Hertz "Rent-a-Car" office.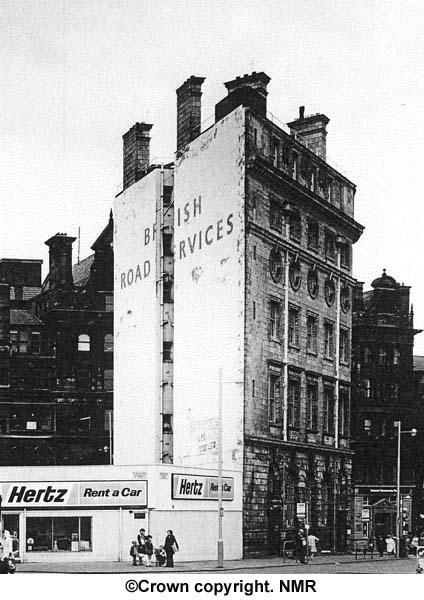 Close Window