Derek J. Southall, author of "Magic in the Dark: The Cinemas of Central Manchester and Ardwick Green", has this to say about the Market Street Picture House:
"The Market Street Picture House opened in 1914 opposite Spring Gardens. The entrance was on a street corner and faced down Market Street."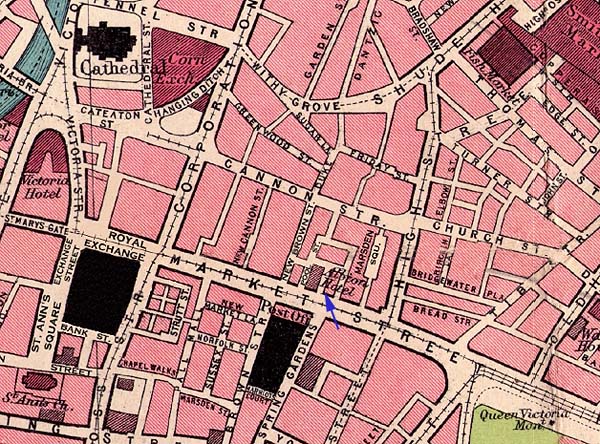 The image is shown with the permission of Eric Rowland of the
Artus Genealogy Website

"The Market Street PH was owned by the same people as the Oxford and for some time shared its programmes with the Oxford. When it fell on hard times, the owners closed it (end of the 1940s) and turned it into a news theatre, but that did not last long. It struggled for a while, then became the Cinephone specialising in European pictures, and it did business as the Cinephone for some twenty years."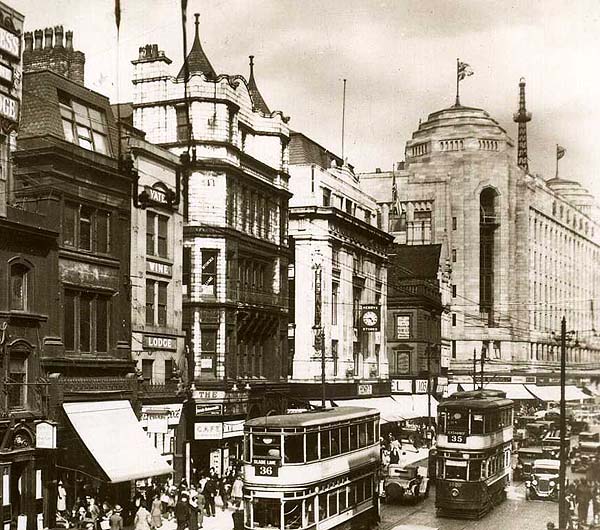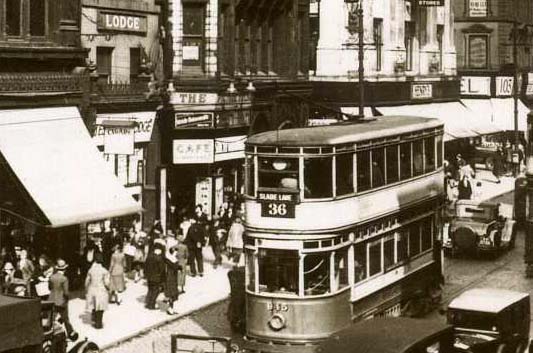 "Its end came when the city council agreed the development of the Arndale Centre, since the area in which it stood was subject to compulsory purchase orders. Because of that the Cinephone was closed and pulled down. Today part of the frontage of the British Home Stores stands where the cinema stood."


Below is a view of the sime site today.