Cathedral Chambers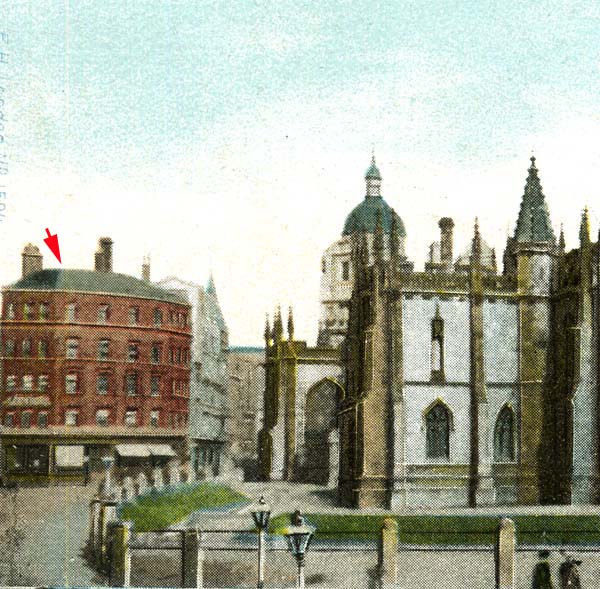 Cathedral Chambers curved around the corner of Fennel Street and Longmillgate. You can see it in the image above, indicated by the red arrow, and on the map below, my version of a map from 1886.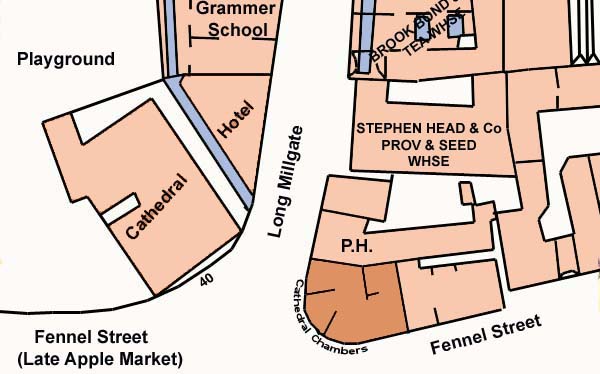 If you click on the link below you can see the building in 1904.
Cathedral Chambers
At some point the building was either redeveloped or replaced because by the time the image below was taken it had more storeys than in the one at the top of the page.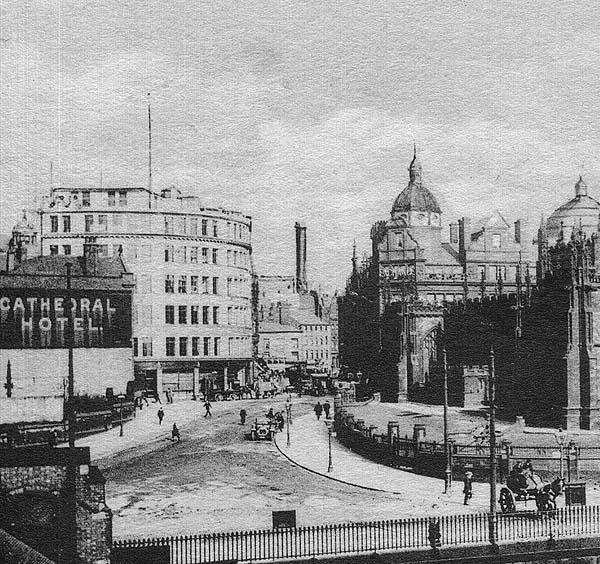 Below you can see it in this aerial photograph taken in 1953. In the 1950s the building was occupied by the British Engine Assurance Company.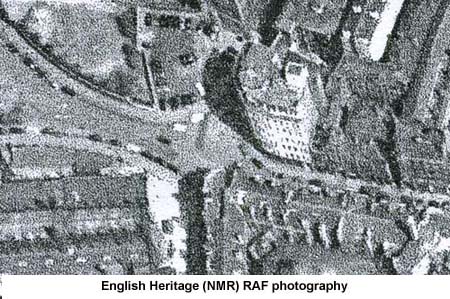 If you click on the link below you can see the building in an image taken in 1965