The Assize Courts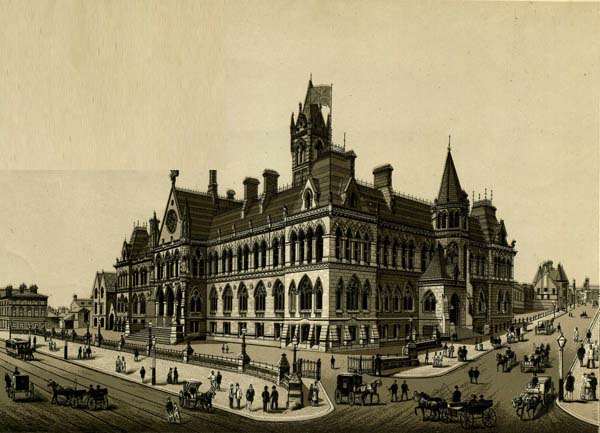 When a competition was announced in 1858 for the construction of a new Assize Court building, to be erected on Great Ducie Street, the council received 107 submissions. Among the architects submitting drawings were Thomas Worthington, who designed Nicholl's Hospital on Hyde Road and the Albert Menorial in Albert Square, and a 29 year old Alfred Waterhouse. Waterhouse won the competition, his design being preferred over Worthington's, as it would be some years later when the two competed for the design of the new Town Hall. John J. Parkinson-Bailey in "Manchester - An Architectural History" points out that earlier in 1895 Waterhouse had visited Antwerp and Bruges and "The high pitched roofs of the Assize Courts (and later the Town Hall and Owen's College) certainly reflect this interest."
The Courts were constructed on the site of the former Strangeway's Hall.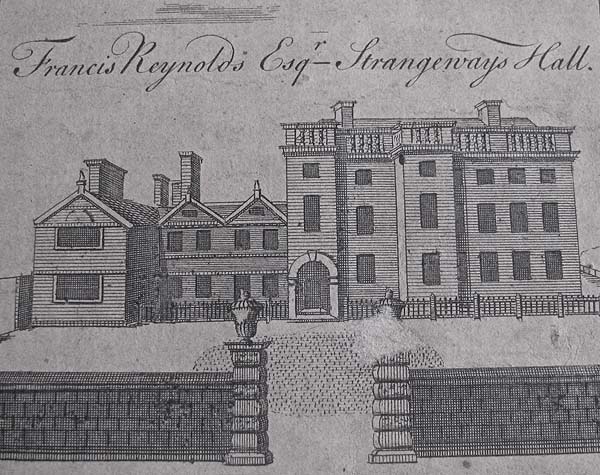 The image above comes from the Casson map of Manchester & Salford and is shown here with the permission of Chetham's Library.
Building began in 1859 and the first hearings took place in the building in July of 1864. Even before the court house was finished Waterhouse was commissioned to design the adjoining Strangeway's Prison.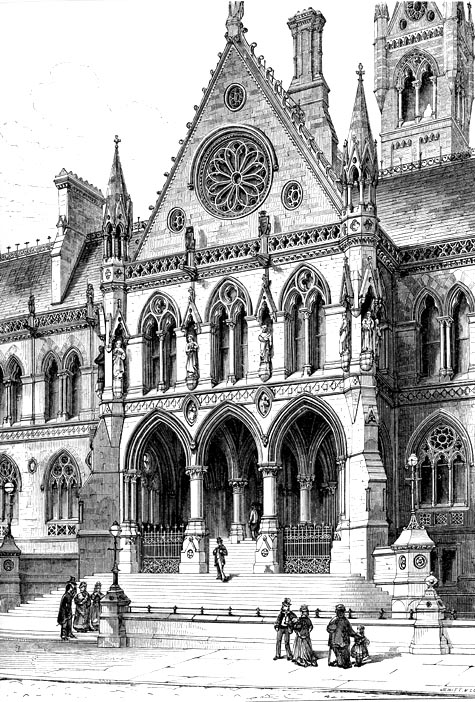 The image above is by George P. Landow and shown here with the permission of Victorian Web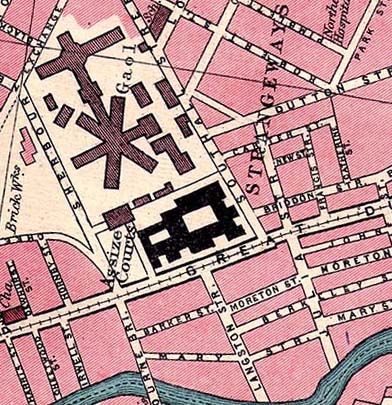 The map above, from 1935, shows the Assize Courts facing onto Great Ducie Street with the prison behind it. In the aerial photograph below (shown with the generous permission of English Heritage), taken on the 13th of May, 1949, the prison can be seen with the star shaped ranges radiating from a central tower. Just in front, indicated by the red line, is the ruin of the Assize Courts. The building was hit in the blitzes of 1940 and 1941 destroying all but the judge's lodging and the Ducie Street facade. What you see below is the ruin waiting for demolition.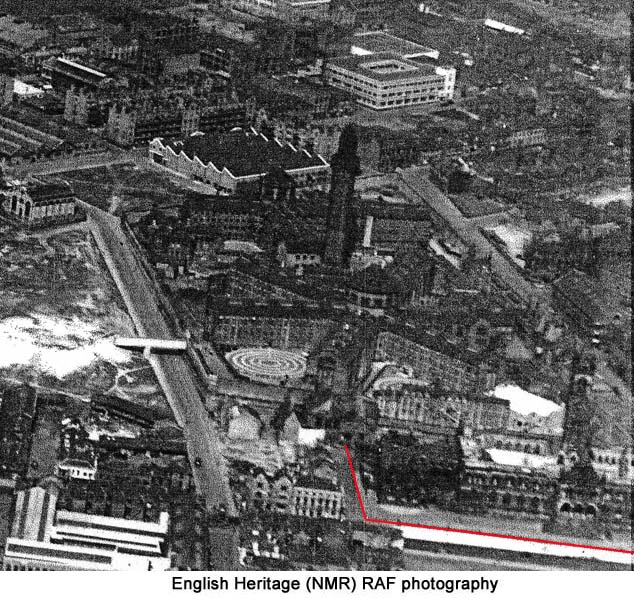 If you visit the site of the former Assize Court today you will find this new building attached to the front of the Victorian Strangeway's Prison.