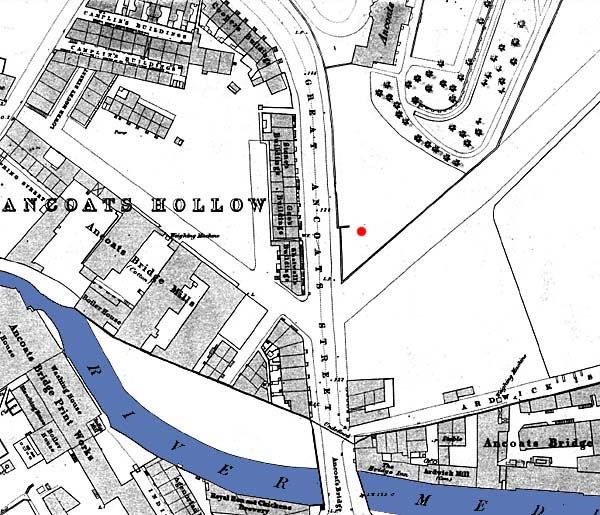 The image below shows Ancoats Hall in 1880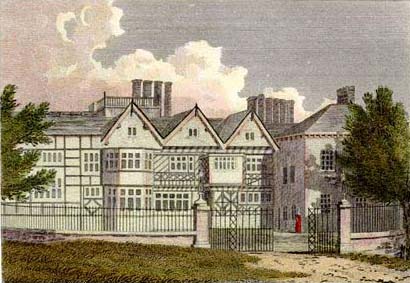 When the railway line was built into the Ancoats "Midland" Goods Station, it cut off a small triangle of land on the corner of Great Ancoats Street and Palmerston Street. I don't know the date of the railway construction but Waterhouse's design for the chapel shows that he was fitting it into a triangular site suggesting that the railway came first.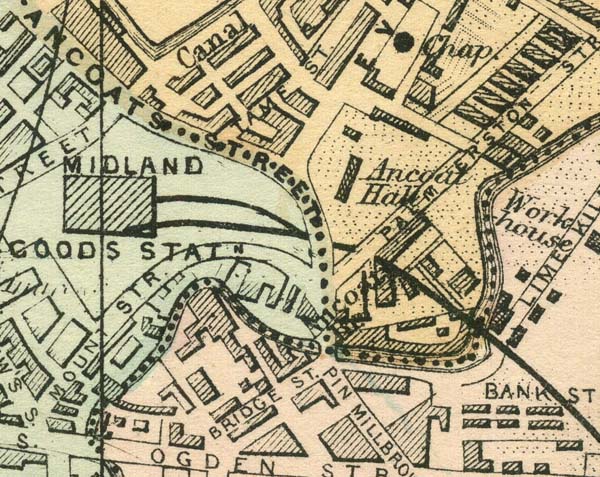 The chapel was completed in 1864 at a cost of £4,655 and it accommodated 1020 worshippers. It also featured a school under the chapel.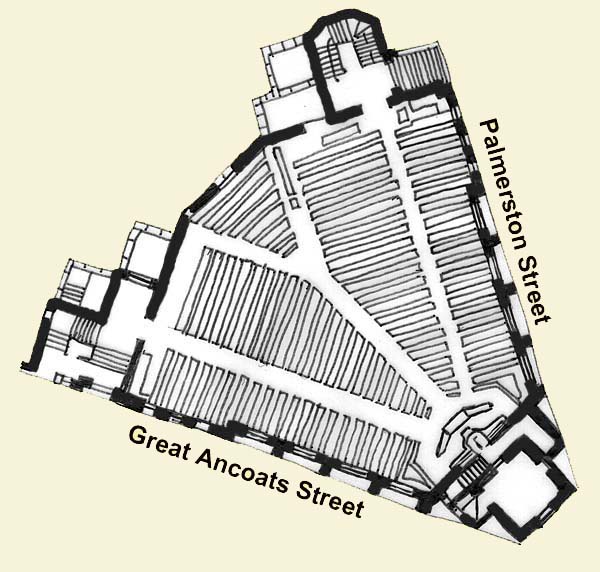 If you click on the link below you can see the chapel after it closed as a church and during a period when it was home to Tideswell's, the tool makers. As you can see the top of the tower has been removed. The railway bridges over Great Ancoats Street and Palmerston Street can be seen carrying the railway line behind the chapel and defining the triangular site.

Congregational Chapel
The link below shows the building during demolition. The date on the image is 1959.
Congregational Chapel 1959
The images below were taken in 2010 and they show the point where the railway line coming out of Ancoats Goods Station crossed Great Ancoats Street. You can see that the bridge is gone but the concrete slab on which it stood is still there.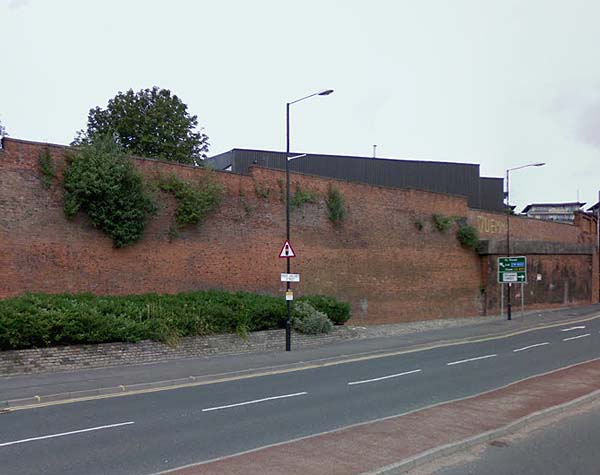 Here is the same site again this time looking down Pin Mill Brow.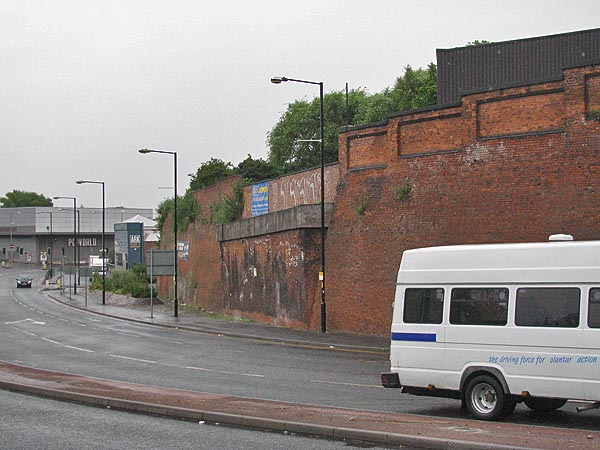 Here is the corner of Great Ancoats Street and Palmerston Street in 2010.