The "hellostudent" website describes the refurbished building as,
"....an historic Grade II listed building, expertly converted to provide simply the best student accommodation in Manchester. Experience high-end living whilst being right across the street from the University of Manchester.
There's everything to suit your needs and enhance your lifestyle. A fully equipped gym, a private cinema room, private study areas, and a lounge to relax with friends, pretty much everything you need."


The planning consent application described the renovation as including,
"... Repairs and alterations to the former Welsh Baptist Chapel and attached Islamic Academy building, in association with: conversion to self contained residential units together with erection of detached single storey building to form additional residential units (93 units in total)"
I assume that this new block, beside the nave of the old chapel, is the "detached single storey building".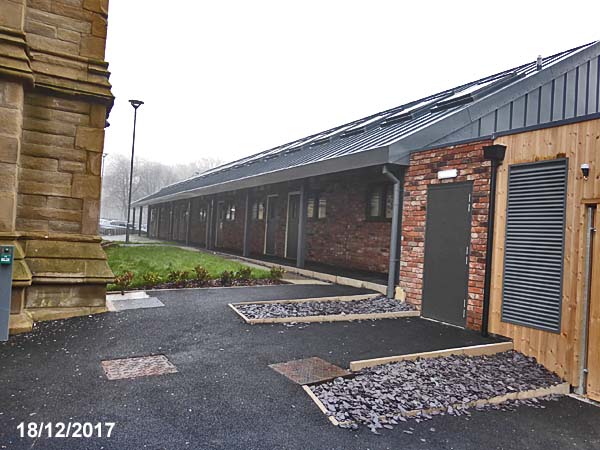 More views of the building.