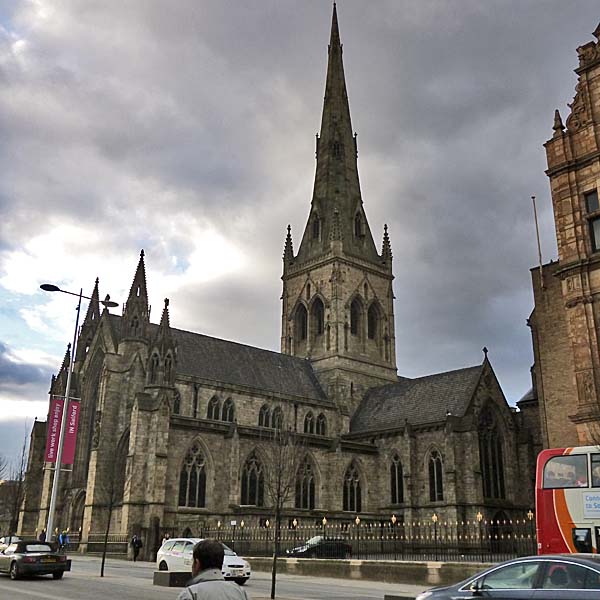 Salford Cathedral, on Chapel Street, is dedicated to St. John the Evangelist. Designed by Matthew Ellison Hadfield of Weightman, Hadfield and Goldie from Sheffield, the foundation stone was laid by Bishop James Sharple. As the plaque below shows, the cathedral was consecrated in 1890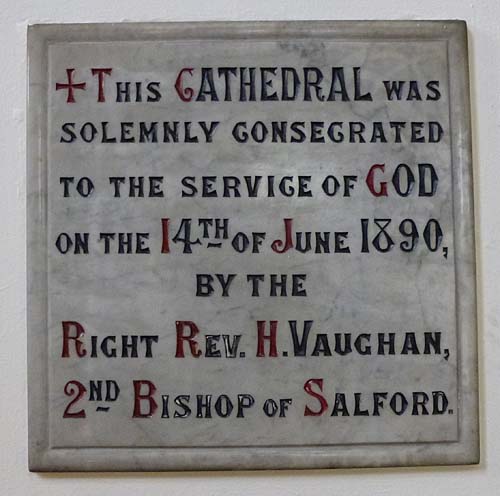 English Heritage listed it in 1980 as Grade II*. Their description of the building says that it is,
"
Coursed and squared stone with Welsh slate roof. c1300 Gothic style, extensively modelled on Selby and Howden. Nave with 2 aisles, central tower and spire, aisled chancel. .... Cathedral tower rises above nave with paired bell chamber lights in deep, shafted recesses. Angle buttresses terminating in pinnacles with quatrefoil parapet running between them."
***********************
A look inside ...