Particular Baptist Chapel, Rochdale Road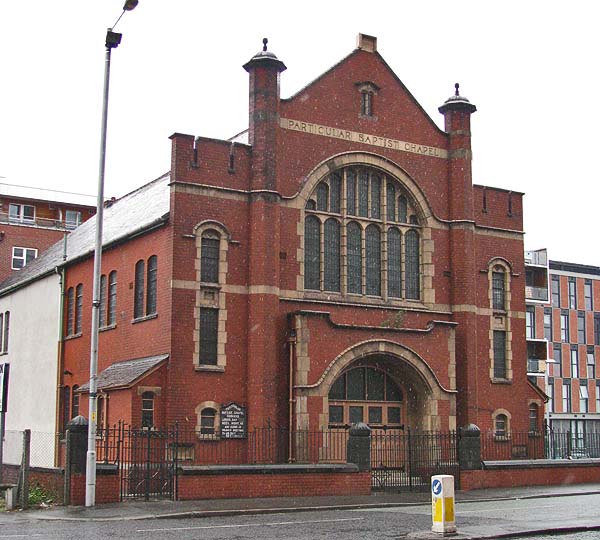 The Particular Baptist Chapel on Rochdale Road was built in 1907. It was designed by the architectural practice of J. Willis & Son and it was the third church on the site. Pevsner says that the interior features an immersion tank and furnishings salvaged from the earlier churches.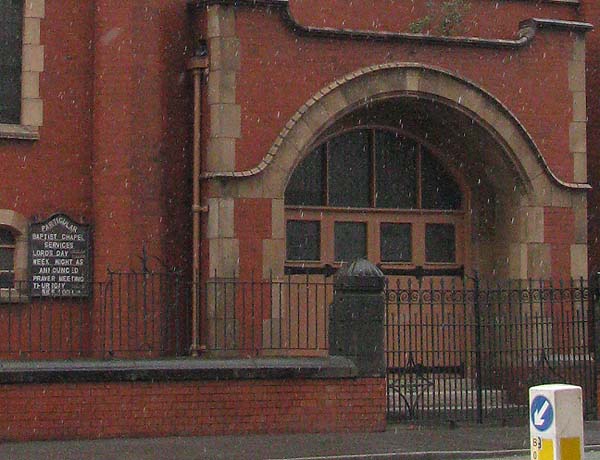 One of the previous churches was St. George's Road Chapel shown in the map below, dated 1851.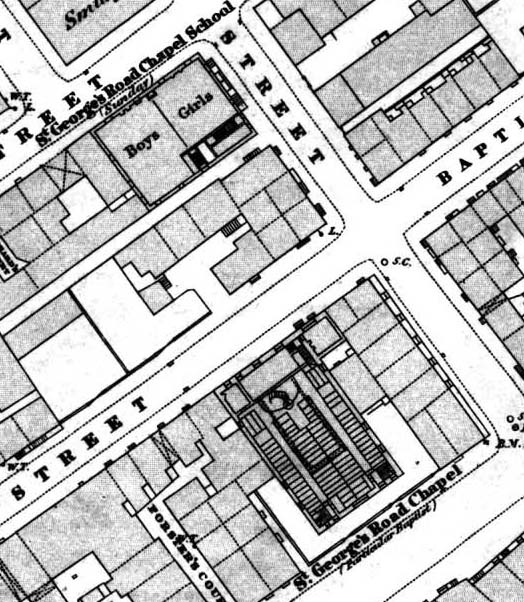 You will note that there was a St. George's Road Chapel Sunday School nearby.


Close Window