The Hidden Gem

St Mary's Roman Catholic Church is tucked away down Mulberry Street. Considering its less than prominent position, it will come as no surprise once you step inside why it is know as the "Hidden Gem". In what was an area of slums in the 19th Century, this church was built by Weightman and Hadfield in 1848 on the site of an earlier chapel.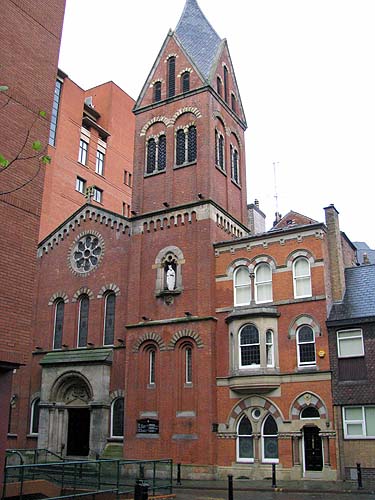 The building is mostly constructed of red brick with some sandstone. The entrance door is surrounded by an elaborately carved arch. The tower is unusual and described by Pevsner as a "Rhenish helm roof."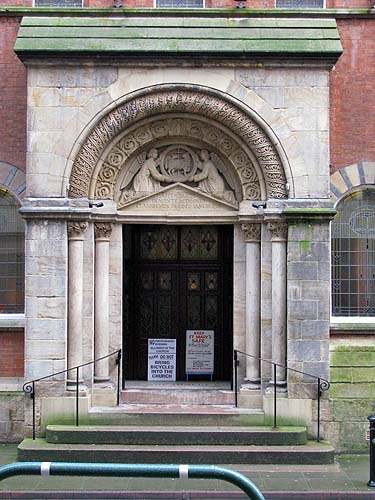 Inside you are taken aback by the marble altar and the carvings behind it. "On the left side, a side altar of marble and Caen stone with a Pieta; on the right, Shrine of Our Lady, with the Virgin in marble." (Pevsner)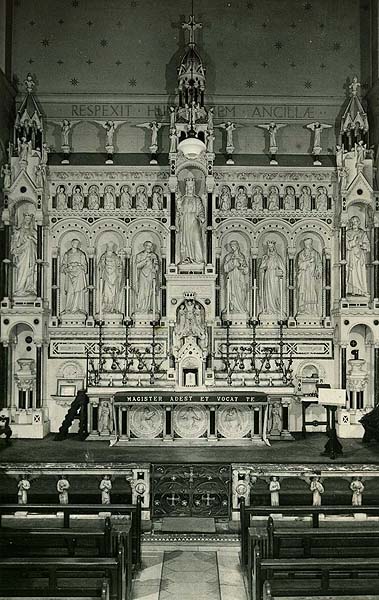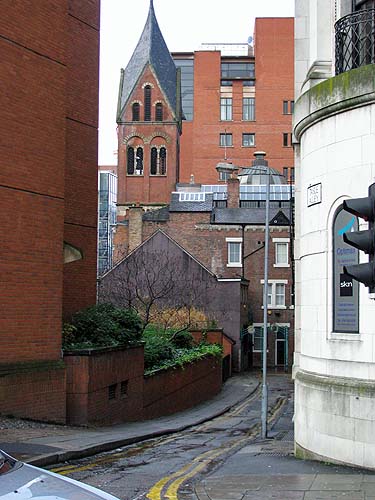 Here is a photograph of St. Mary's from the 1960s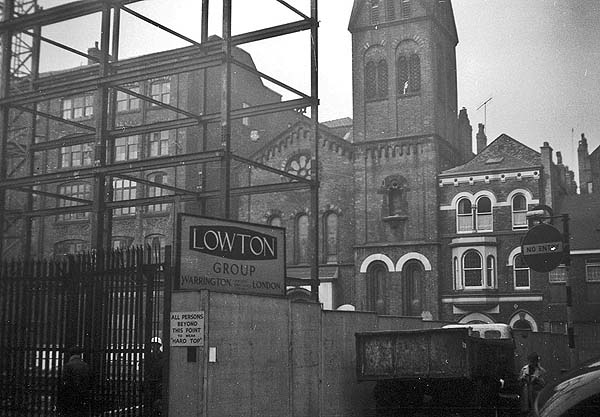 Photograph taken by Pauline Leech and shown with the permission of Chetham's Library.