The church closed in 1969 and was demolished in 1973
. The image below shows the same view down Cavendish Street in 2010. The Manchester Metropolitan University's Cavendish Hall of Residence has replaced the Congregational Church and goes on to span Cavendish Street. The tree beyond Righton's shop roughly marks the church's former location.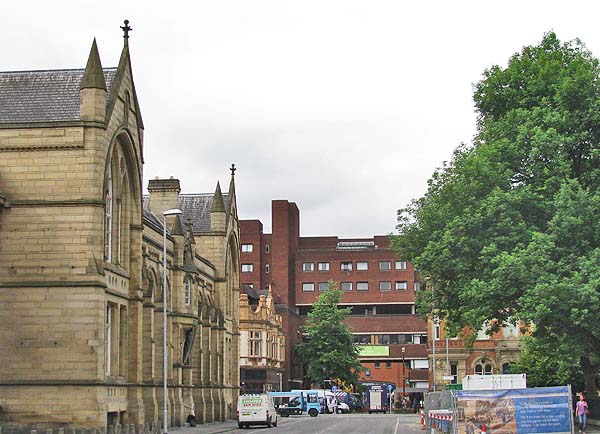 Below you can see the former site of the Congregational Church taken in 2010 from the Higher Chatham Street side.