Sir Owen Williams
Sir Evan Owen Williams was born in London in 1890. He studied engineering at the University of London before working for the Electrical Tramways Co. In 1912 he assumed a position as engineer and designer with the Trussed Concrete Company. Seven years later, he started his own consulting firm, Williams Concrete Structures. In 1923 he was appointed as the chief consulting civil engineer to the British Empire Exhibition and for his work, which included the old Wembley Stadium, he received a knighthood. Through the exhibition he started an association with the architect, Maxwell Ayrton. Various sources claim that, "Williams designed his buildings as functional structures sheathed with decorative facades. More an engineer than an architect." Among his creations he is known as the designer of the M1 Motorway.

The Daily Express Building
, Great Ancoats Street - 1928 - 1931
Manchester's Daily Express building is almost a copy of the building that Williams designed for the Daily Express on Fleet Street in London. Like that building the Manchester version had a black façade with rounded corners in vitrolite and clear glass, with chromium strips. The ground floor contained the printing presses that were visible from the street. Today it is a mixed use office and residential building modified by Stephenson Bell.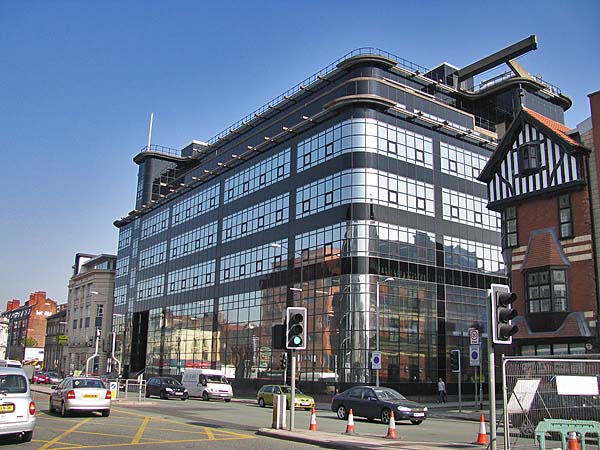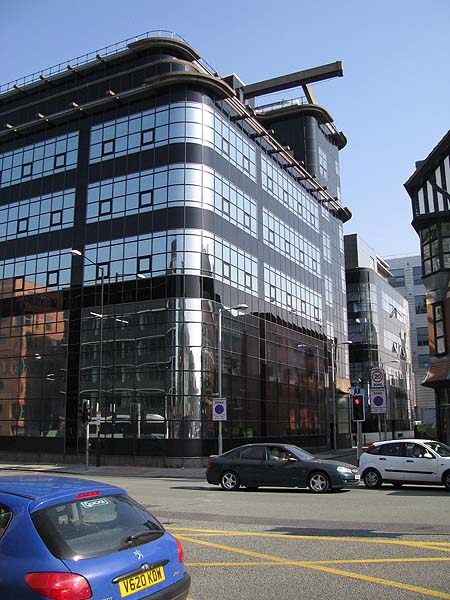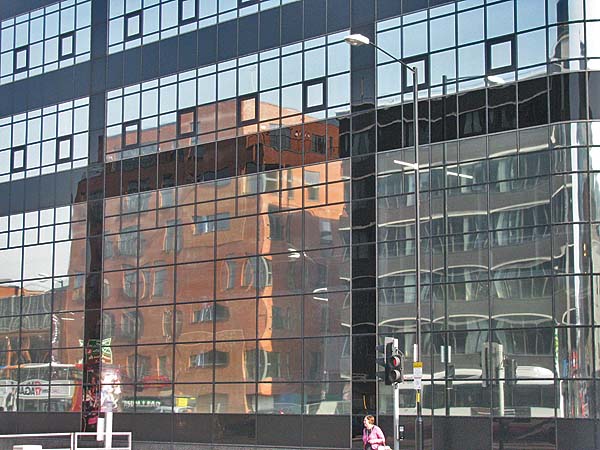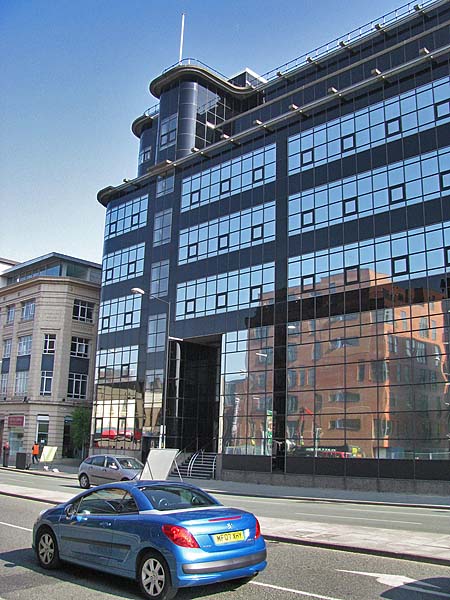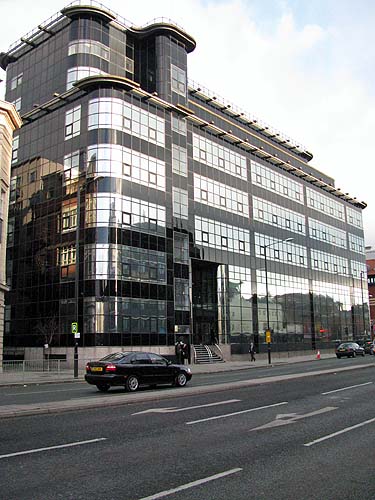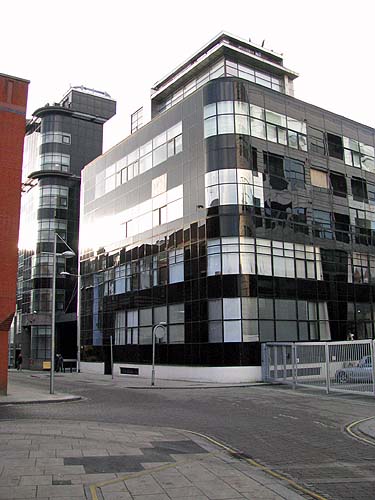 ___________
The London version still has its Art Deco entrance hallway.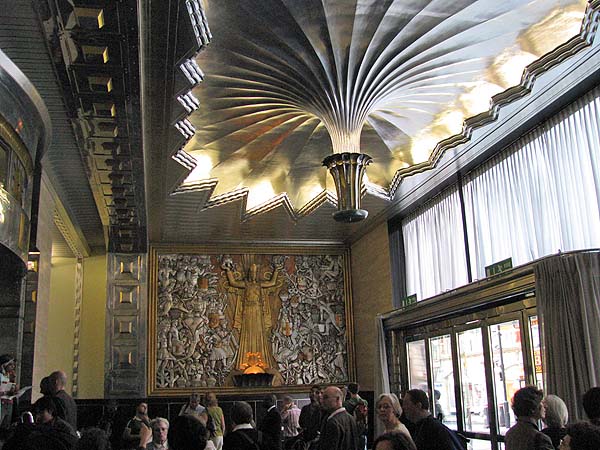 Below is the spectacular spiral staiway in London.