Stephenson Bell
The Stephenson Bell practice web site says this about their work, "Stephenson Bell are an award winning architectural practice with a broad range of experience in many areas of architecture. ...... Stephenson Bell believes that innovative, contemporary architecture, based on modernist principles has an enormously positive effect. Our work is not based on a repeat prescription but demonstrates our concern for rigorously coherent, contextually progressive architecture that is stimulating and inspiring in concept, detail and construction." Stephenson Bell's work in Manchester including new builds and redevelopments is extensive, here are a few prominent examples.

Manchester Convention Centre
, Windmill Street - 1999 - 2000
"The Manchester International Convention Centre (now Manchester Central) comprises an 800 seat auditorium, an 1800sq m banqueting and exhibition hall, together with associated meeting rooms, foyers and back of house facilities."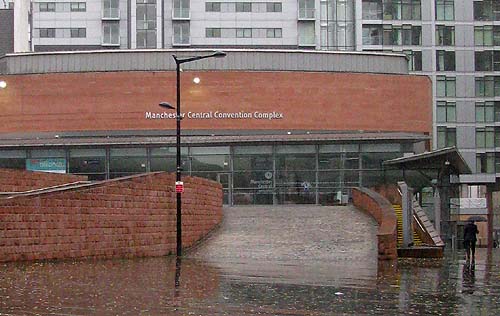 *************************
Manchester Central
, Windmill Street
Manchester Central was formerly known as G-Mex and the International Convention Centre. This consolidation project will form better links between all existing spaces as well as providing vastly improved facilities.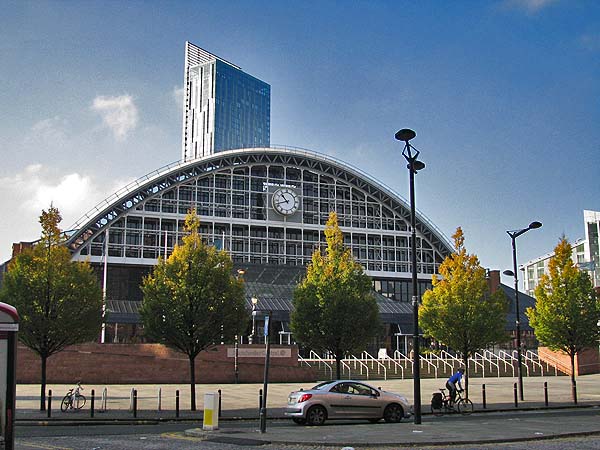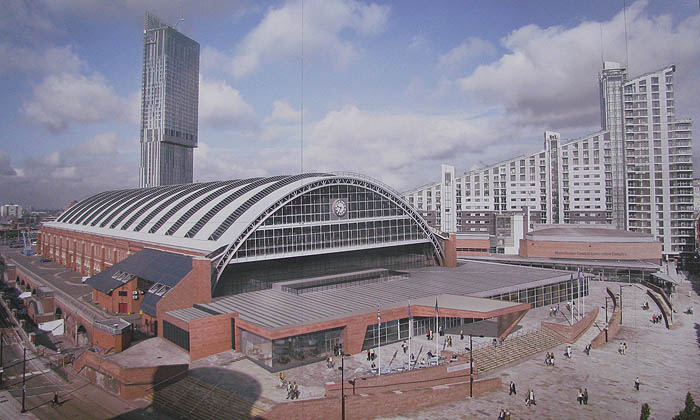 **********************

Smithfield Wholesale Fish Market
A former Fish Market and its associated office were renovated and extended to create 72 residential apartments and ground floor mixed use accommodation.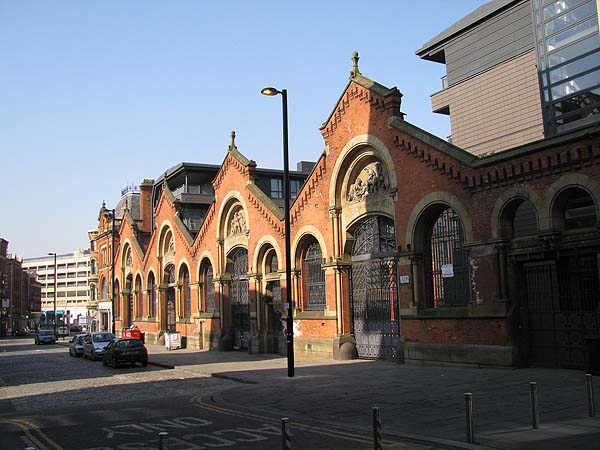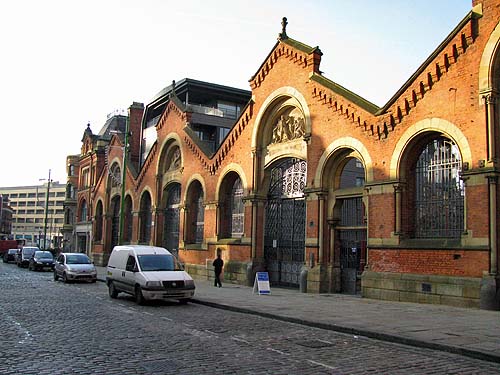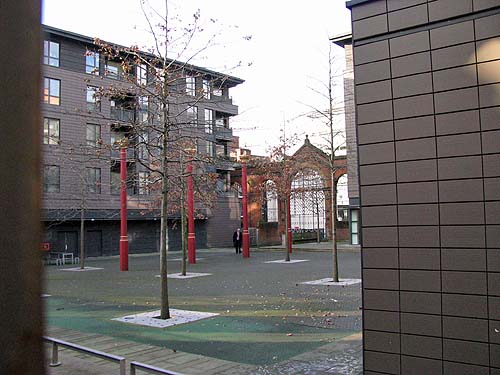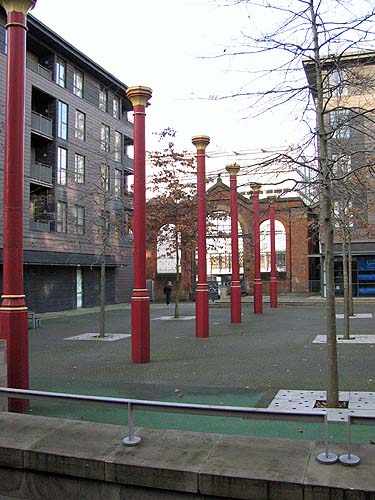 ***************************
Hacienda,
Whitworth Street West
"The site of the famous Manchester nightclub is located on a major arterial traffic route from the south of the city centre, the site is at the intersection of Whitworth Street West and Albion Street. The brief called for a multi-storey residential apartment building containing 161 high quality apartments with basement and lower ground floor car parking."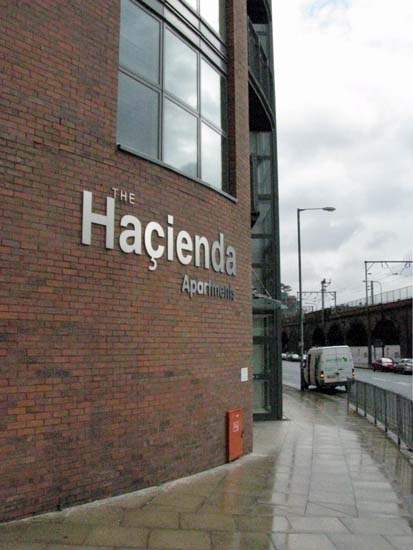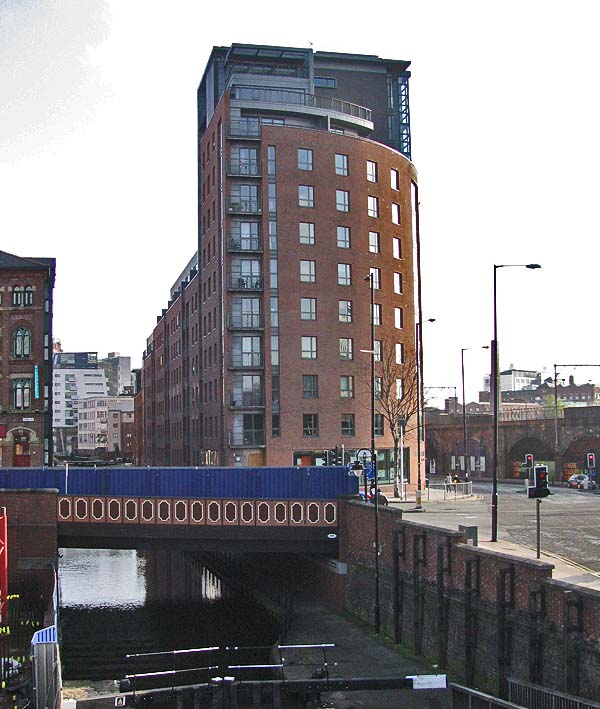 ************************
Hanging Ditch Wine Merchants,
Victoria Street
Stephenson Bell's brief was to create a space that showcased Hanging Ditch Wine Merchant's extensive wine selection and also satisfied the offering of a wine bar and wine retailer.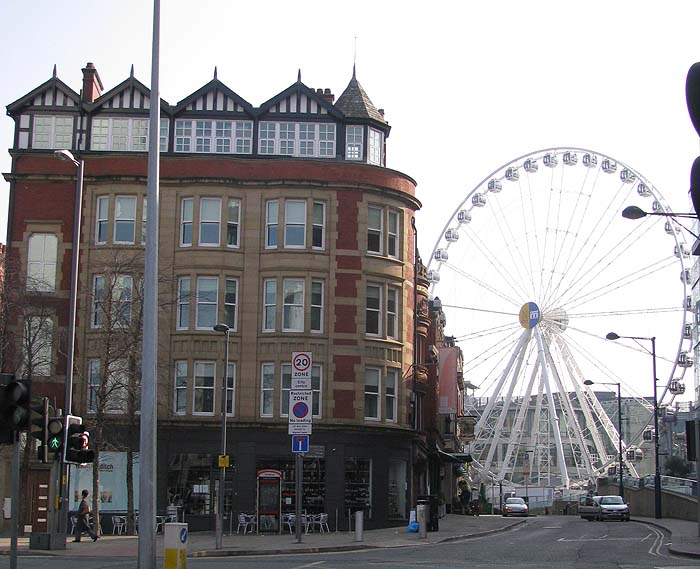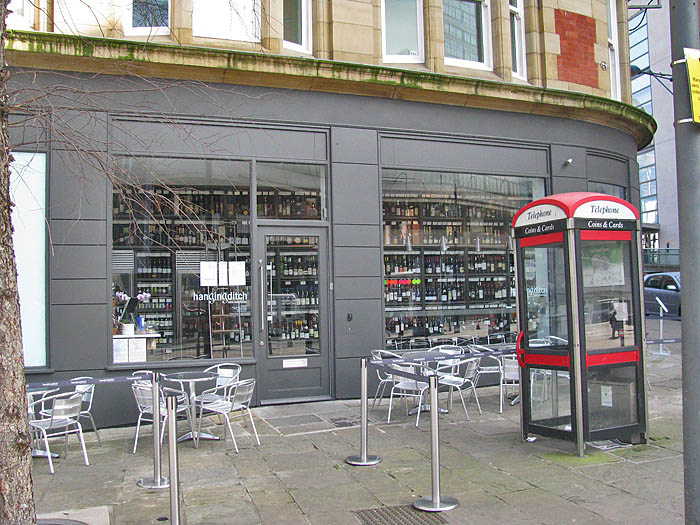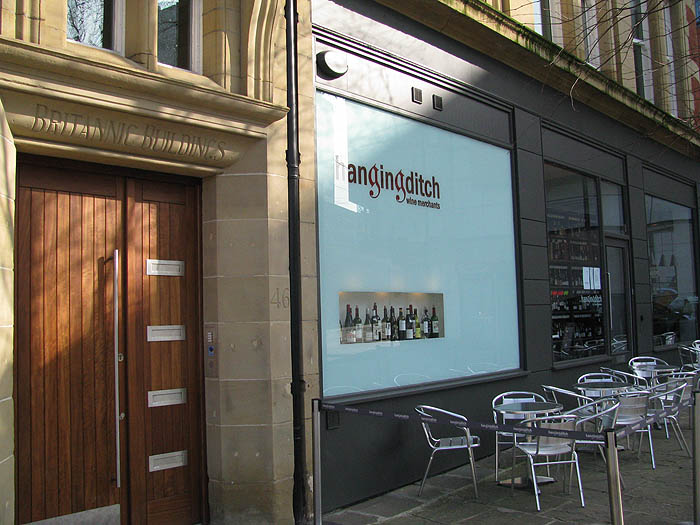 **********************

Trinity Court
A Grade 2 Listed building on which the façade (by Edward Salomons) was retained and Manchester's first true atrium office building was developed behind.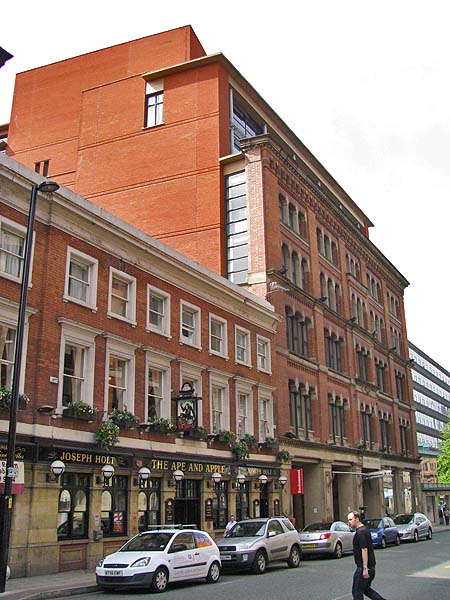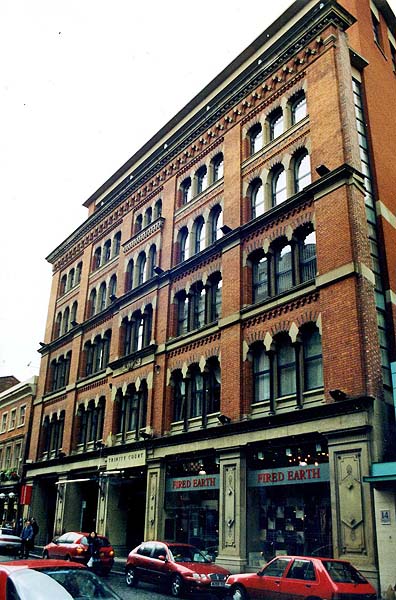 Below:
rear views beyond the Hidden Gem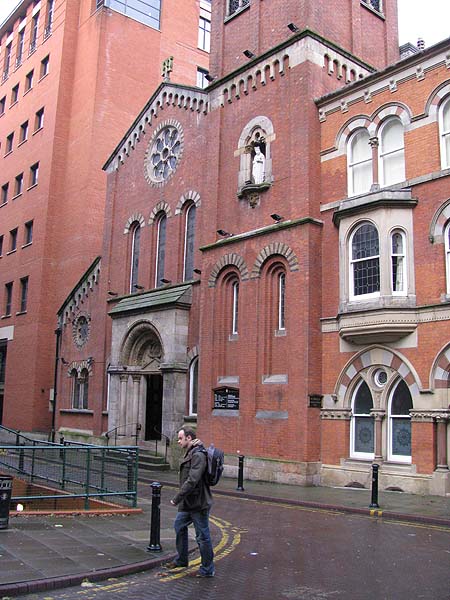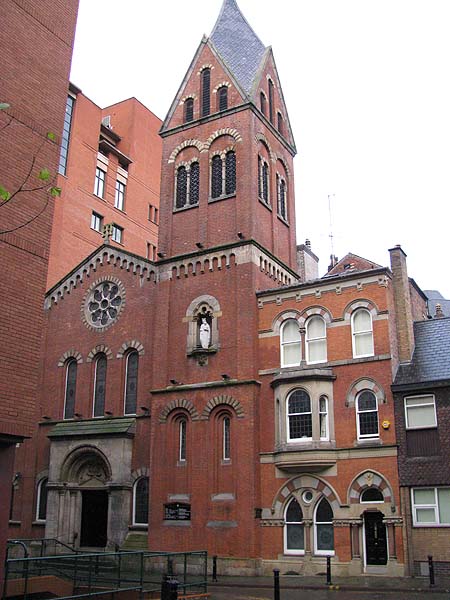 *********************

The Radisson / Edwardian Hotel
"The 263 bed 5 star hotel comprises a classically proportioned Peter St. block formed from the retained grade 2* Victorian facades of the former Free Trade Hall. This block houses the reception and fine dining rooms to ground level and winter garden bedrooms, meeting and function rooms to upper levels. The cleared site to Windmill Street allowed a 15 storey contemporary bedroom block to be constructed, principally clad in stone and glass."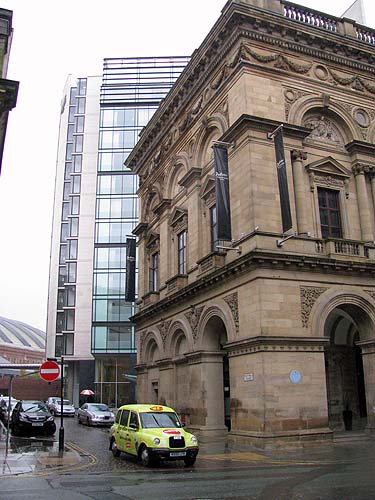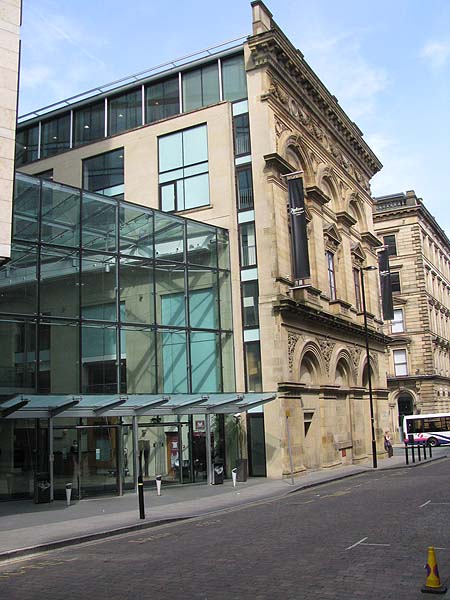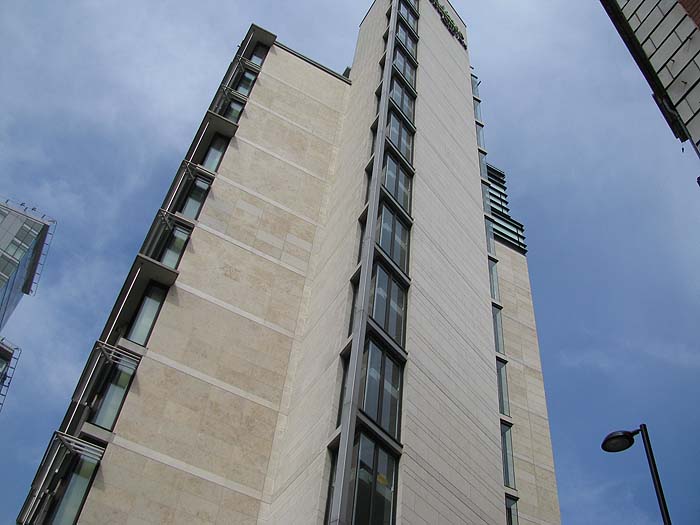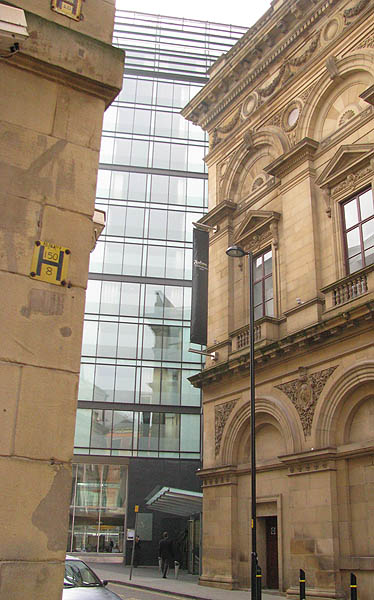 Below:
some of the statues saved from the back wall of the Free Trade Hall on Windmill Street now displayed in the stairway lightwell.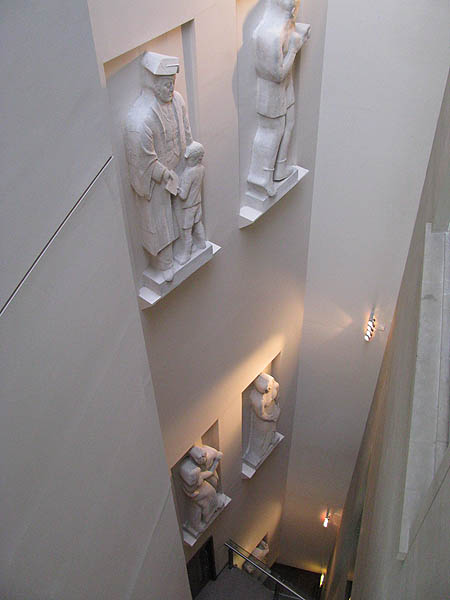 ************************
The Iceplant
, Ancoats
The unique scheme, which will bring 82 apartments and 5 commercial units to the heart of Ancoats, is scheduled for completion in the Spring of 2010.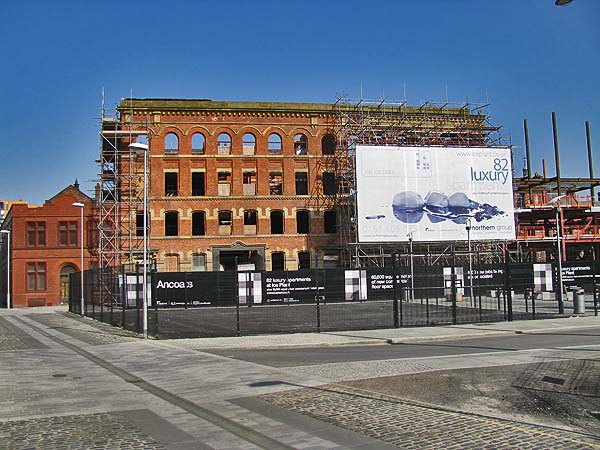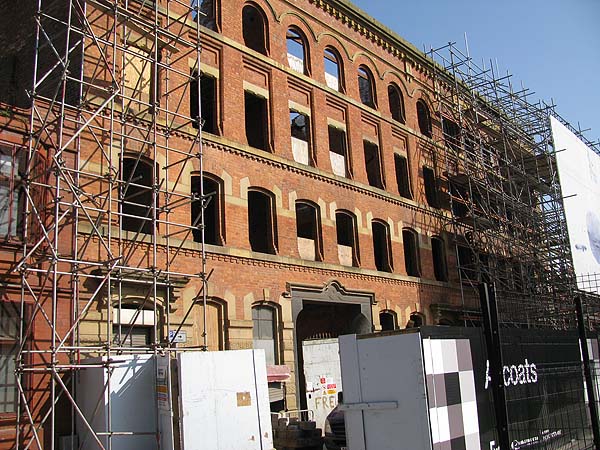 *******************
The Ancoats Medical Centre
, Old Mill Street
The new one stop primary healthcare facility is core to the development of New Islington.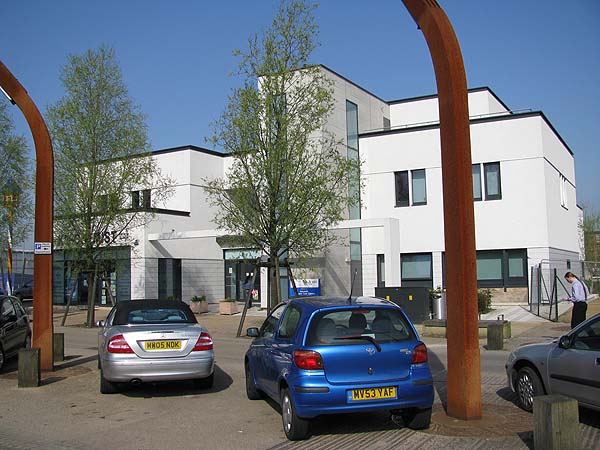 *****************************
Flint Glass Wharf,
Jersey Street, Ancoats - under construction 2009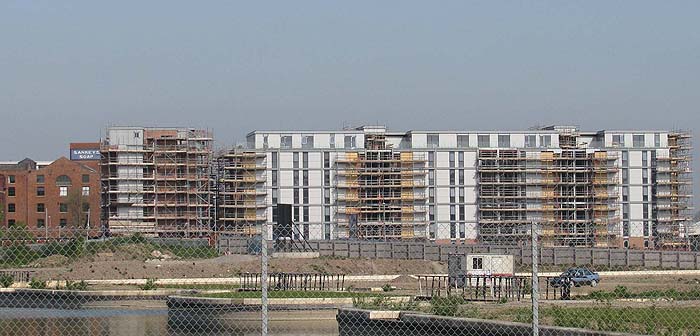 Built on the site of a former flint glass factory, this development provides 136 - "1, 2 and 3 bedroom apartments and 4 self contained commercial spaces. A semi-basement car park provides space for 124 vehicles." It sits next to the Rochdale Canal adjacent to Radium Street and Jersey Street.