Edward Salomons
Edward Salomons was born in 1828. He was a pupil of J. E. Gregan, who designed the Mechanics Institute building on Princess Street. Salomons set up his own practice in Manchester in 1852. His first commission was a warehouse that stood on the corner of Fountain Street and Spring Gardens that John J. Parkinson-Bailey described as,
"It had a most remarkable stone entrance, cut so hard and crisp as to make it look almost like cast iron."
Unfortunately it was demolished to make way for something less worthy. Here are some more of Salomons' buildings in Manchester.
Trinity Court
, John Dalton Street, 1865
Only the facade of Salomons' building remains as a front for a complete redevelopment by Stephenson Bell in 1993.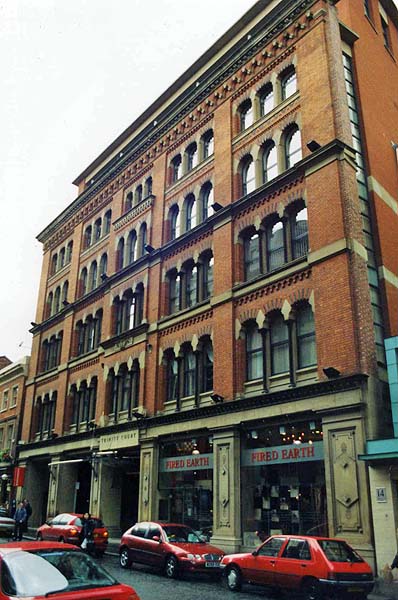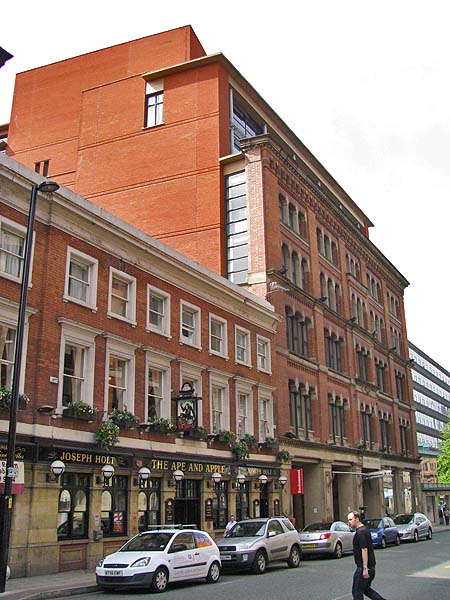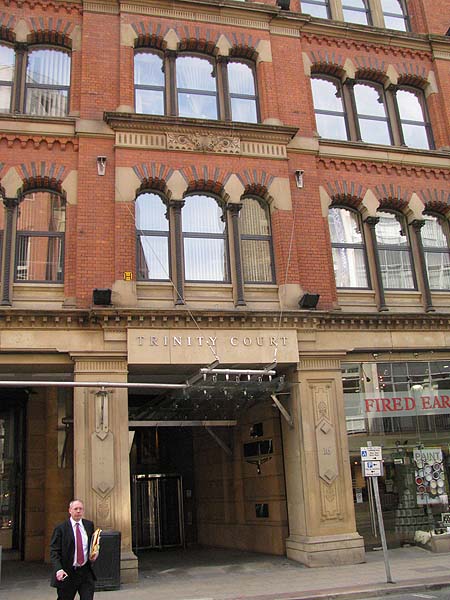 **********************
Warehouse
, corner of Booth Street and Fountain Street - 1868
Clare Hartwell's "Manchester, Pevsner Architectural Guide", attributes this building to Clegg and Knowles and I have to say it does look like their work. I have added it here because John J. Parkinson-Bailey, in "Manchester, An Architectural History", says that it is probably Edward Salomons'.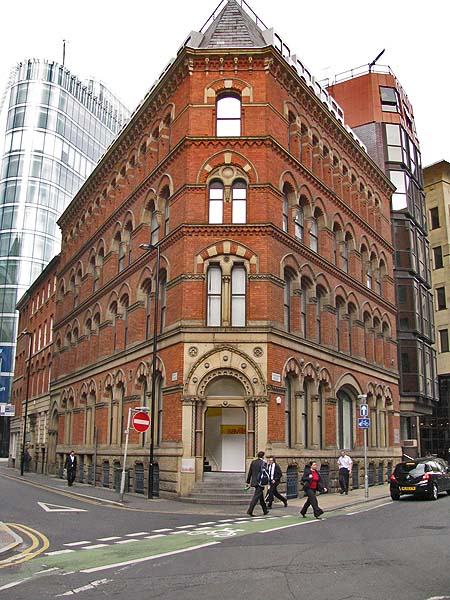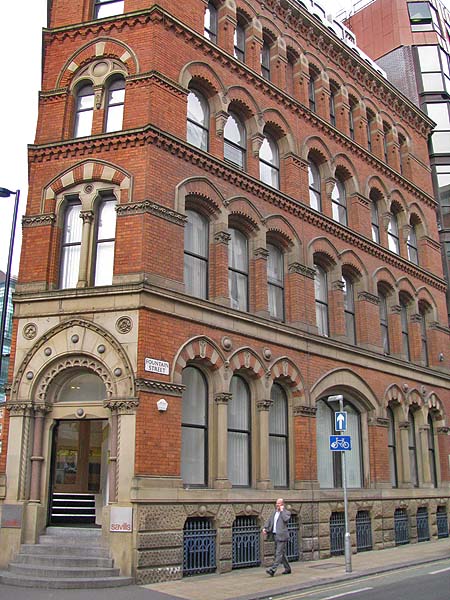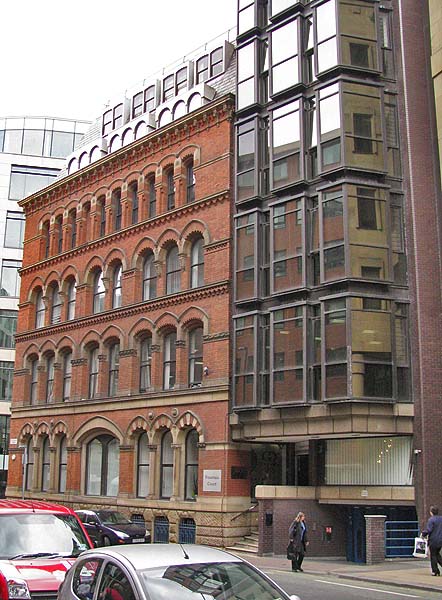 ************************
Reform Club
, King Street - 1870 - 1871 - Salomons' Masterpiece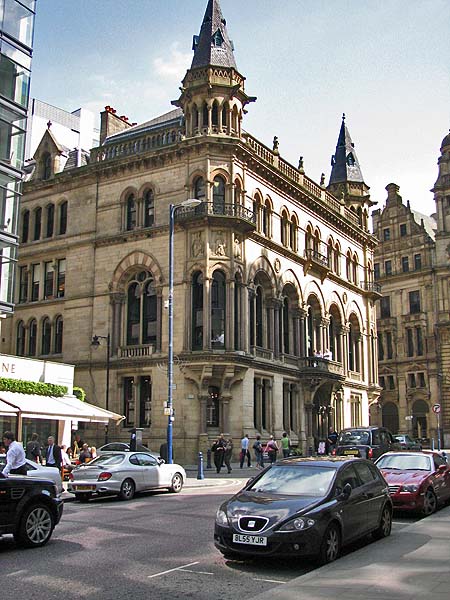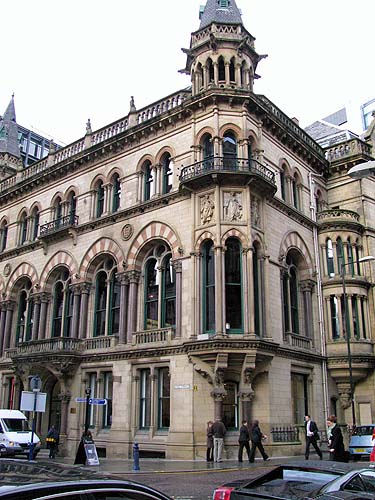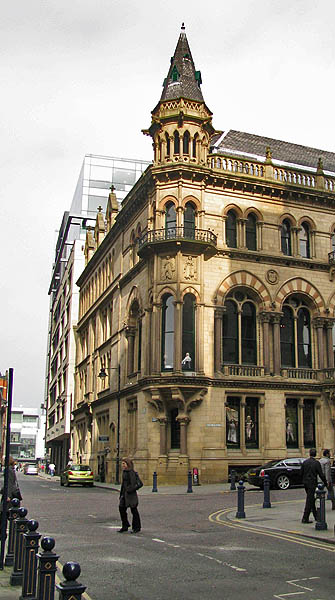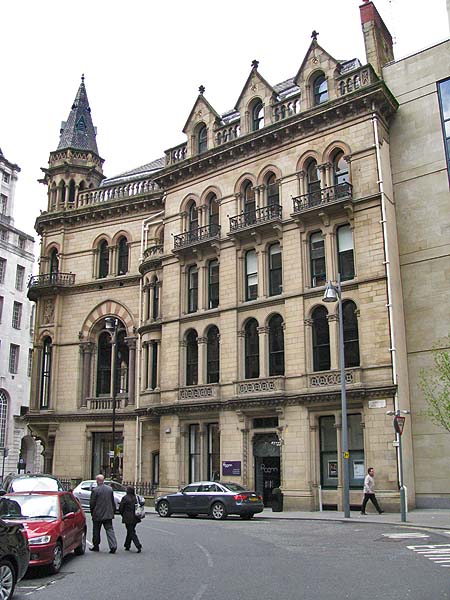 ********************
Number 8 Booth Street - the former Manchester & Salford Trustee Savings Bank
- 1872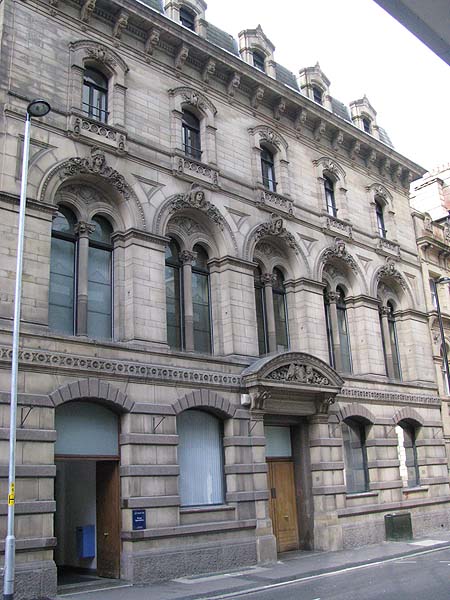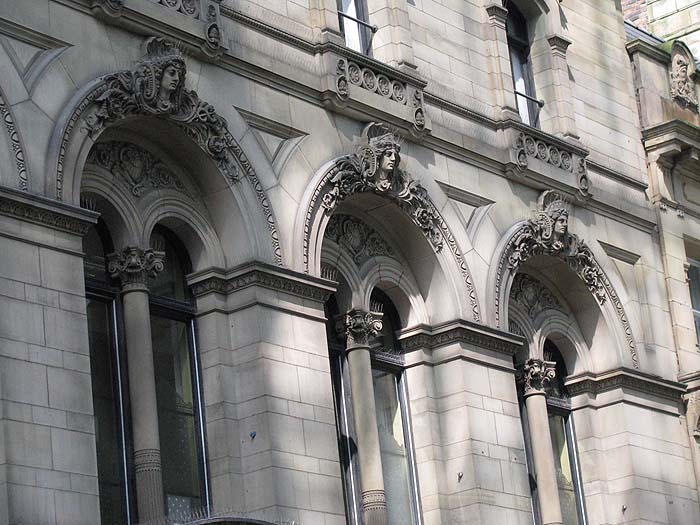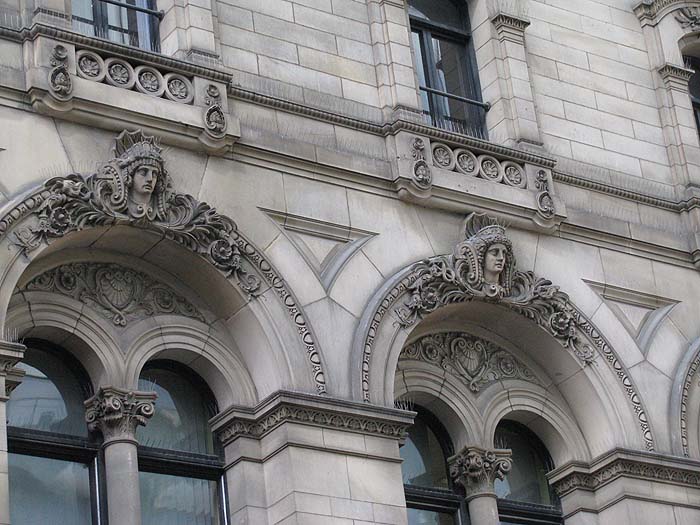 ***************
Synagogue
, Chetham Hill Road - 1873 - 1874 - for the Sephardic Community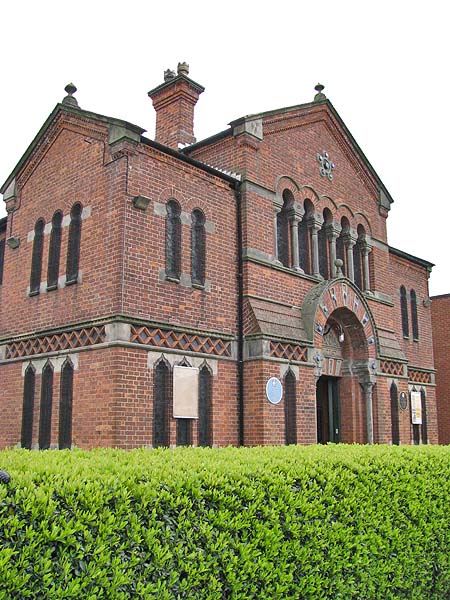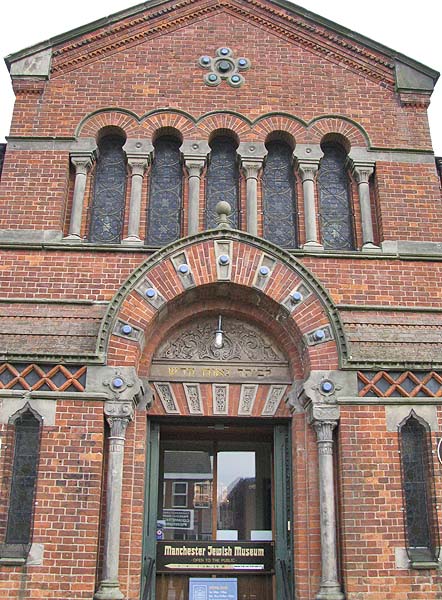 ******************
Massey Chambers
, 6 Booth Street - 1879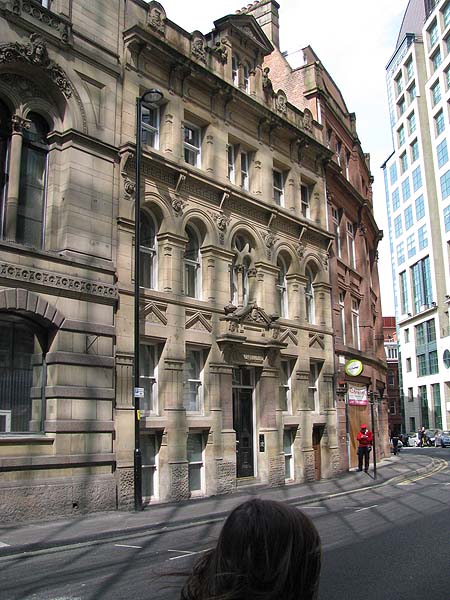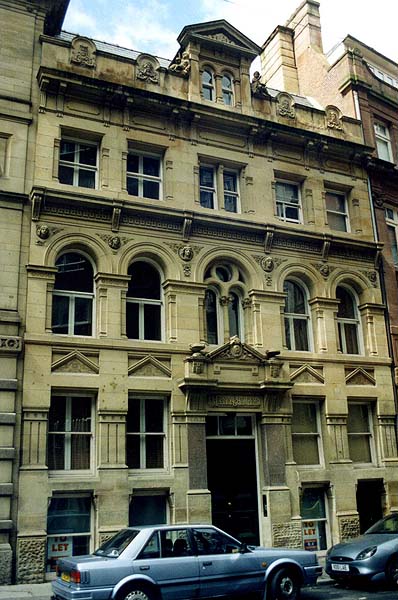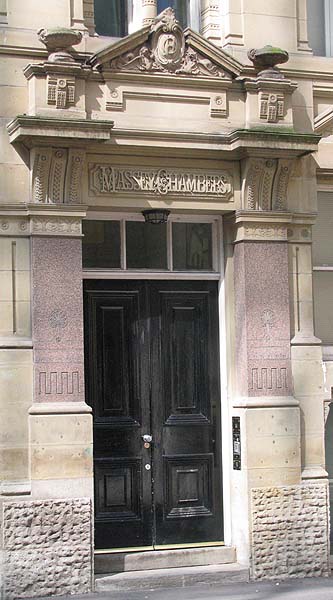 Built for Thomas Jepson, solicitor. Notice the carved heads.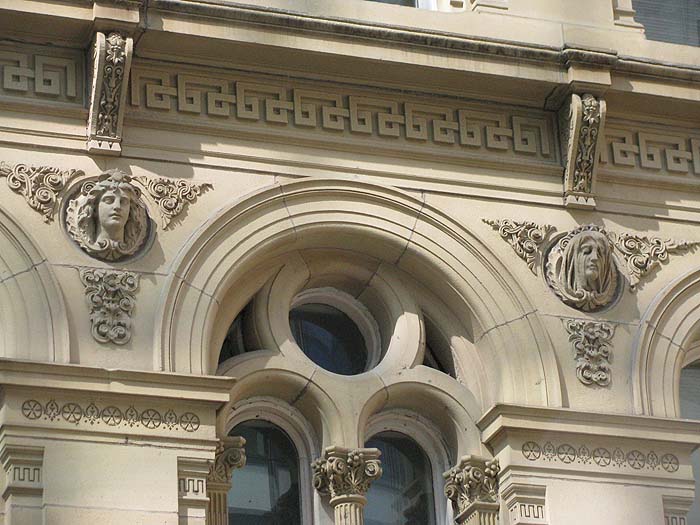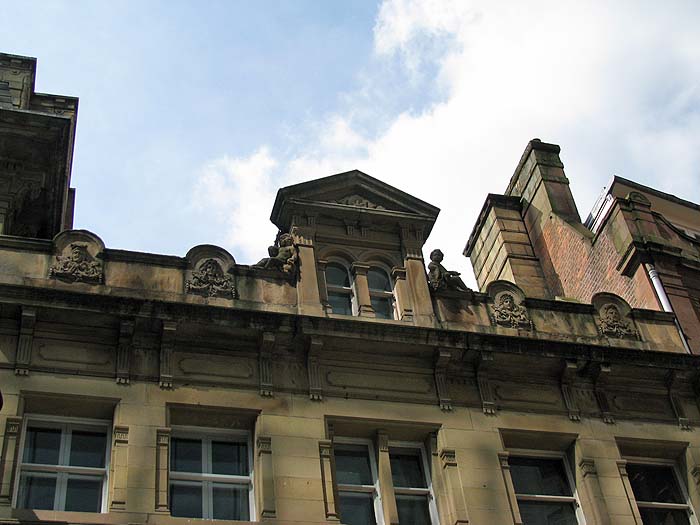 *************************
Gas Committee Showroom & Offices,
Deansgate - 1880s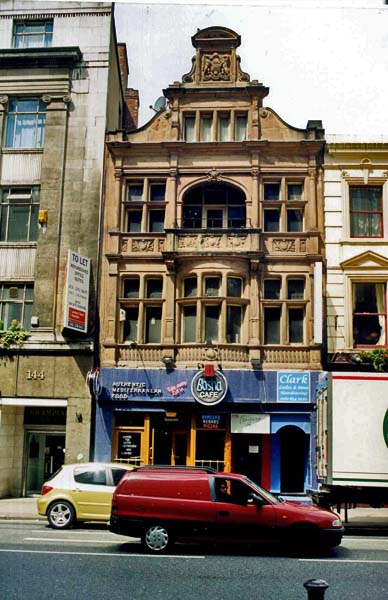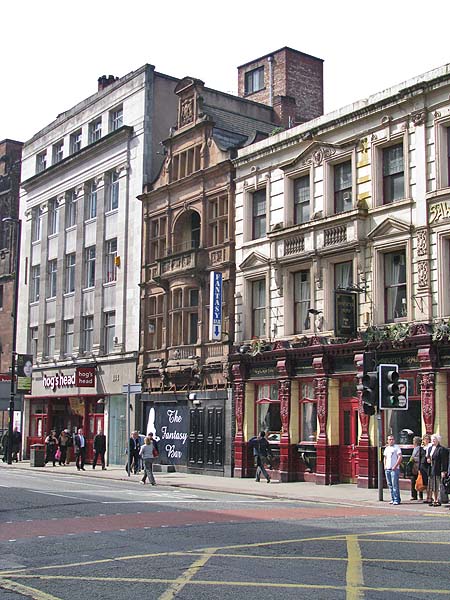 April 2009
******************
Edward Salomons designed a house called
The Gables
in Victoria Park near Hanover Crescent. He lived in the house between 1885 and 1891. By the 1990s The Gables was abandoned and rotting away. A campaign to save it was mounted. In the end it was incorporated into the Opal Gardens university residence complex and a glimpse of it can be seen below.