RHWL Partnership
RHWL is an acronym for Renton Howard Wood Levin. Their web site says of their approach to architecture that, "RHWL is a versatile, multi-skilled practice that places a premium on originality of thought. We believe that good design is an intelligent response to every challenge. The buildings we create — which range from sports stadia and theatres to residential developments and headquarters for blue chip clients — are distinctive and appropriate, unconstrained by aesthetic dogma or house style. Because before we work, we listen.

For more than forty years, we've used a style of team working that emphasizes the combination of solid experience with fresh thinking. And our offices in England and Germany are linked by a high-speed network that enables us to pool expertise from across the practice at a moment's notice.

All our work demonstrates our fundamental principles:
... design is rational, practical and thoughtfully detailed
... restoration work is exhaustively researched
... new construction is restrained and contemporary."


Bridgewater Hall
, Barbirolli Square - 1990 - 1996
RHWL describe their Bridgewater Hall as follows, "Won in competition, this brand new 2,400 seat concert hall is a home for the Hallé and BBC Philharmonic Orchestras. It attracts international performers, drawn by its excellent natural acoustic and its combination of scale and intimacy. The hall is a free-standing structure built beside the Bridgewater Canal. Its prominent position has made it a new focus for Manchester's arts community."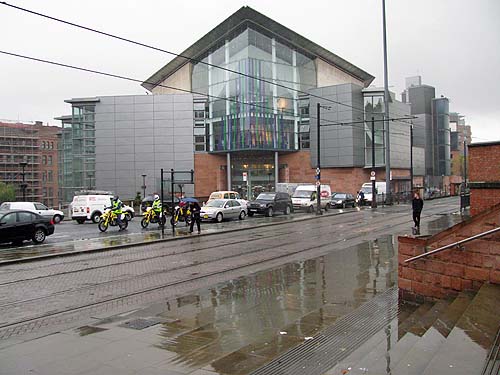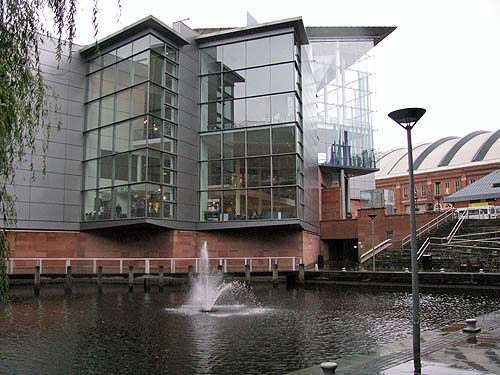 ************************
1 Hardman Boulevard
, Spinningfields - 2004
RHWL describe the building as follows,
"No.1 Hardman Boulevard is situated in the heart of Allied London Properties' new twenty-two acre Spinningfields development in Manchester's Central Business District. The ten storey office building offers large floorplates of around 4,000 sq m and has been fully pre-let to the Royal Bank of Scotland. ....The façades reflect the building's plan: high levels of transparency are used on northern façades, solar shading for those facing south, and solid walls of Jura limestone are used for the cores."